$1000 No Sweat First Bet
Last verified on November 30, 2023
Terms Apply
FanDuel is one of the market leaders in daily fantasy sports and an up-and-coming name in online sports betting thanks to a massive marketing budget and a high-quality product. After launching in 2009 and establishing itself as one of the major fantasy sites, FanDuel has leveraged its widespread name recognition to successfully enter the sports betting business.
The FanDuel DFS is open in most US states* while FanDuel sports betting arm is slowly expanding across the US after initially launching in New Jersey.
FanDuel Sportsbook now offers mobile betting to customers in Arizona, Colorado, Connecticut, Iowa, Illinois, Indiana, Louisiana, Michigan, New Jersey, New York, Pennsylvania, Tennessee, Virginia, West Virginia, and Wyoming.
*FanDuel Daily Fantasy is open in all states except: Hawaii, Idaho, Louisiana, Montana, Nevada and Washington.
FanDuel Sportsbook Review
FanDuel Sportsbook opened for business in 2018 with the launch of a mobile app and desktop website in New Jersey. Since then, FanDuel has expanded to additional states. FanDuel also has retail locations in Mississippi and New York with plans to continue expanding across the US as legislation permits.
The launch of the FanDuel Sportsbook went as smooth as one would expect considering the company already had nearly a decade's worth of experience in online gaming through its fantasy operations. From day one, the FanDuel app and website have provided in-depth coverage of all the major sports around the world.
The list of sports covered by FanDuel currently includes:
| | | | |
| --- | --- | --- | --- |
| Australian Rules | Baseball | Boxing | College Basketball |
| College Football | Darts | Golf | Hockey |
| MMA | Motor Racing | Oscars | Pro Basketball |
| Pro Football | Rugby | Soccer | Tennis |
Within each sport, FanDuel covers numerous leagues and offers both pre-game and in-play wagers. Types of wagers offered for any given event include standard moneylines, point spreads and point totals along with alternative lines, lots of prop bets, 1st half/2nd half spreads and much more.
During bigger matchups and events, you will at times find more than a hundred markets open for that event alone – and that's just for pre-game wagers. FanDuel also boasts an extensive in-game betting interface that covers numerous events every day plus many more markets with odds that are updated in real time.
FanDuel offers live streaming of certain sports, including tennis, soccer and NHL games. For the sports that aren't yet live streamed, the in-play betting area features an embedded live stats display. This display shows up-to-date information concerning scoring, current possession and other key game stats.
For example, an in-play soccer market will display a graphic representation of the court complete with a soccer ball that moves up and down the field roughly in line with what's actually happening on the field.
To sum it all up, FanDuel Sportsbook is a complete betting site on par with the biggest international bookmakers that have served other markets for years by now. Between the pre-game wagers and in-play markets, FanDuel always has quite a bit going on. For customers, finding something to bet on is never a problem; the challenge is having the fortitude not to overdo it.
FanDuel Sportsbook Screenshots
FanDuel Sports Betting Bonus
FanDuel has improved on its prior bonus and now welcomes all new customers with a $1,000 no sweat first bet refund offer. It's a simple offer but it provides significant value because it promises to refund your first wager if it loses with up to $1,000 in site credit.
For example, if you sign up for an account, place a first wager of $100, and it loses, FanDuel will give you $100 in site credit to use on sports as you wish. Likewise, you could max out this offer by placing a first wager of $1,000 or more to get $1,000 in site credit if it doesn't win.
Terms and conditions of this bonus are pretty straightforward. If your first bet is a winner, you simply keep your winnings and receive no special bonus. If your first wager is a loser and you receive a refund, you must roll it over one time in the sportsbook before withdrawing. For example, receiving a $100 refund would require you to place $100 worth of wagers before withdrawing. Additionally, the site credit itself may not be withdrawn, but you are welcome to withdraw anything won with it.
You can claim your bonus today at: www.fanduel.com
FanDuel Fantasy Review
The basic idea behind FanDuel is simple: you draft a team of players using a virtual salary and then earn points as your picks accumulate stats in real-world games. What makes FanDuel different than traditional fantasy leagues is that contests at FanDuel last for only a day or week.
In many cases, you can join a contest at FanDuel and get paid on the same day. The fast turnaround between drafting your team and getting paid is nice, but what's even better is the fact that you're not locked in for the season. Draft a team and they stink it up? No problem – there's always a new game tomorrow.
One important thing to note up front is that FanDuel is legal here in the United States. Federal gaming laws provide exemptions for fantasy sports and most states have no problem with the business model. FanDuel currently operates in 45 sates other than the following: Arizona, Iowa, Louisiana, Montana and Washington.
What FanDuel Daily Fantasy Offers
FanDuel hosts thousands of short-term fantasy leagues every day across the NFL, MLB, NBA, NHL, CBB and CFB. Each sports league consists of multiple contest types such as heads-up contests where you compete against a single other person, massive contests with million dollar prizes and everything in between.
You pay an entry fee to join a contest and then draft a team of 9 players using a virtual salary to draft your picks. There are no restrictions on who you can draft other than the amount of salary you have and a rule that says you need to pick players from more than 1 team. After you pick your lineup, your team enters the contest and begins earning points as matches play out in the real world.
The strategy in all this derives from building effective teams while remaining within the salary cap. For example, an MLB contest at FanDuel grants you $35,000 to be used to draft 9 players from around the league. Player salaries range from a low of $2200 to as much as $11,000. It is impossible to build a team that consists of only the best players in the league; you have to pick and choose in order to build the most bang for your virtual buck.
As the largest fantasy site in the market, FanDuel is home to the biggest payouts in the industry. Guaranteed tournaments with upwards of $1 million going to the winner are becoming common place here while a whole host of smaller events hosted every are available at buyins that range from $1 to $10,400.
FanDuel is also known for hosting at least one major real-world event for each sport every year. Hockey, baseball, basketball and football all have one large event to capstone the season and hand out several million dollars in total prizes. The only way to get a seat is to win a satellite tournament. Doing so results in a free trip to Las Vegas, the Playboy Mansion or some other party destination where you get to party, meet your opponents in person and play the final contest for a chance to take home the seven-figure top prize.
However, I should warn you ahead of time that the most lucrative events are also open thousands and thousands of entrants. If a cheap event has a large prize pool, you can expect to see upwards of 100k entrants. If you don't like the idea of playing against that many fantasy teams, you can instead play in smaller contests or pony up the cash to play in more expensive events. It would be tough to call this an unbiased FanDuel review without mentioning that fact up front.
FanDuel Daily Fantasy Bonus: $5 Free
The FanDuel bonus has changed several times over the years and now they have a simpler offer that will get you off to a great start without overcomplicating things.
All FanDuel customers who sign up and make a deposit receive $5 in site credit that can be used to enter any fantasy contest(s). The bonus itself cannot be withdrawn, but anything you win with the bonus may be withdrawn.
The most important thing to keep in mind is the bonus money expires 14 days after issue. There are no other terms or conditions attached to this offer.
Get your bonus at: www.fanduel.com
User Interface
The majority of your time at FanDuel will be spent in the lobby looking for contests and drafting teams. People tend to have differing opinions on the main interface, but I'm in the camp that likes it. The lobby is simple and easy to navigate even upon your first visit. It's easy to filter the list of contests by sport, contest type and buyin.
When you choose an event, you are taken to the drafting area where you pick players for your team. This is also a simple affair thanks to an intuitive design. You can view a full list of all players expected to play in upcoming games or sort the list by position.
Players and salary costs are displayed along the left side of the page while your draft roster is displayed off to the right. As you pick players for your team, they are added to the roster and your remaining salary is updated. It is simple enough that I was able to draft my first team ever at FanDuel without any trouble whatsoever.
FanDuel did receive a good deal of criticism for its live scoring interface (this is where you log in and check how your teams are doing during a contest) for a long time due to a lack of information when viewing multiple lineups. The old interface was severely lacking in basic functionality such as seeing how many minutes remain for each player in each lineup and really just getting anything other than a very basic overview of each of your lineup's ranking in the contest.
A much-needed update cleared up many of those problems with a new interface that shows multiple lineups in one screen and much more information such as how many quarters/minutes are left for each player in your team to play. You can see the newest live scoring interface in the screenshots area below.
Screenshots
Contest Types
Every contest is played under the general "get your salary, draft your team and earn points" structure, but there are key difference in each contest type as far as number of players, how payouts are handled and more.
Head to Head: You play against exactly one other player. Each of you drafts a team and the winner takes all. You can join H2H contests in the lobby or create your own and even invite a friend to compete.
Tournament: A large, guaranteed prize pool event with many entrants. Payouts are awarded in a manner similar to poker tournaments with the largest prizes paid out to the top finishers based on the number of fantasy points earned over the course of play. You can click on the details of any tournament inside the lobby for a full list of payouts. Prize pools are guaranteed to pay out ahead of time no matter how many people enter.
League: Leagues are basically just smaller tournaments for 3-250 participants. The only real difference is that leagues are cancelled if they don't fill.
50/50: A tournament style contest that doubles the money of the entrants who finish in the top 50% in terms of fantasy points earned. These must fill or else the contest is cancelled.
Double, Triple and Quadruple Up: These are guaranteed prize pool events that happen no matter how many people enter. In double-ups, the top 50% of the field is paid double their money. Triple ups pay the top third of the field triple their money. Quadruple ups pay the top 25% of the field four times their entry fee.
Satellite: Satellite contests award entry to more expensive tournaments instead of cash prizes. For example, let's say you want to play in a $1,000,000 guaranteed tournament but don't have the money to pay the $20 entry fee. Instead, you may opt to play in a $2 satellite that awards one free ticket for every 10 registered players.
Single Game: Single game contests last for just a single game, involving two teams. Singe game contests involve a roster of just five players – four of them score as usual while one is designated as your MVP and scores fantasy points at 1.5x the usual rate.
Half Slate: Half slates are a variant of single game contests but last for just half a game. For example, you can draft a team for the upcoming (or even in-progress) Chiefs-Raiders game and scoring will only start after the second half.
H2H Matrix: Matrix contests basically take a bunch of head-to-head contests and wrap them all up into one contest. For example, a $10 21-person would have you draft one team and then FanDuel would automatically pit your team against 20 other people in individual heads-up matchups. Essentially, you would be playing in twenty $0.50 contests all at once.
You win cash for each match you win, so the only way you come out with nothing is if you lose all 20 matchups. In other words, you get to play a bunch of H2H contests without having to go and actually enter a team in 20 different contests through the lobby.
Deposit Options
FanDuel's deposit options vary depending on whether you are playing daily fantasy or sports betting. Additionally, each state has a slightly different list of deposit methods for the sportsbook. You may see a different list of deposit methods depending on where you live, but below is a look at the options you are most likely to find in any case.
FanDuel Sportsbook Deposit Methods
Credit and debit cards
FanDuel Prepaid Card
PayPal
ACH (echeck)
PayNearMe
Wire Transfer
Cash
Check by mail
Daily Fantasy Deposit Methods
This is a bit of weak point that FanDuel has yet to overcome. At current, FanDuel Fantasy only accepts three main deposit methods: credit/debit card, online banking and PayPal. Visa, MasterCard and Discover are accepted for direct deposits to your FanDuel account. PayPal deposits at FanDuel are processed instantly. If you have American Express, you can fund your FanDuel account through PayPal.
For the security-minded out there, know that FanDuel keeps all player money in separate bank accounts that are segregated from FanDuel's operational bank account.
This was already standard operating procedure for FanDuel when it first launched daily fantasy contests, but now most states have laws on the books that mandate the segregation of player funds and operational funds. Additionally, most states require licensed fantasy operators to submit to a financial audit by an independent third party at least once a year. FanDuel is a safe place to bet on sports or play daily fantasy games.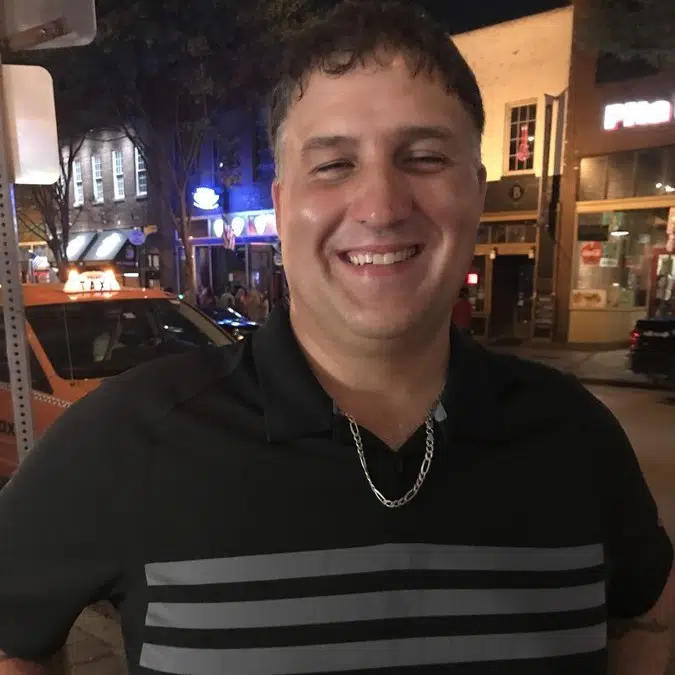 Mike Murphy is the founder of OnlineBettingSites.com and has over 10 years of experience in the legal online betting industry. A regular attendee of industry trade shows and conferences, Mike is a strong proponent of regulated markets and responsible gambling policies.