5x $50 Second Chance Bets
Last verified on November 30, 2023
Terms Apply
PointsBet Sportsbook was originally established in Australia, but company executives have stated they had the US market in mind from day one and largely considered their Australian operations a proof of concept.
The concept proved popular in Australia and PointsBet realized its US dream in January 2019 beginning with New Jersey and following that with launches in Iowa and Indiana. PointsBet also maintains US headquarters in New Jersey and Colorado as it plans further expansion across the United States.
Pros
Unique PointsBetting wagers for bigger payouts
Frequent promotions
Easy to use software
Cons
PointsBetting wagers can result in substantial losses
Mediocre in-play betting interface
Now, PointsBet offers mobile betting in the following states:
Colorado
Illinois
Indiana
Iowa
Michigan
New Jersey
PointsBet Sportsbook Bonus
Five Second Chance Bets up to $250
If your first wager each day for five days loses, PointsBet will refund it with up to $50 in bet credits
The PointsBet.com sportsbook bonus offers new customers up to $250 in second chance bets across their first five days after signing up. Every new user who registers and makes a real-money deposit qualifies. After signing up, PointsBet customers can place their first cash wager each day for five consecutive days and get up to $50 in bet credits if the wager loses.
Terms: The PointsBet second chance offer extends for exactly five days; if a new user skips a day after signing up, they won't receive that day's second chance bet. For example, someone who signs up on a Monday and places their first bet on Tuesday will have additional second chance bets worth up to $50 available on Wednesday, Thursday, Friday, and Saturday only.
Other PointsBet Promotions
PointsBet has one of (if not the) most active promotional lineups in the industry with a regular assortment of bonus bets, odds boosts, refund offers and more.
It is also worth noting that PointsBet policy is to never attach rollover requirements to second chance bet winnings. If a customer places a second chance bet and wins money, that money is theirs to keep or cash out at will. The occasional deposit bonus may come with a 1x rollover on the deposit amount only, but most promos come with no rollover whatsoever.
Below are examples of promotions recently offered by PointsBet at the time of this review. PointsBet promos change regularly, but these examples serve as a guide to its general approach to promotions.
Custom Parlay Boosters: PointsBet launched custom parlay boosters in 2020 as an ongoing promotion in which customers can build a custom parlay of 3+ legs in the betting slip and select the lightning icon to apply a parlay booster to that wager for an enhanced payout. Customers get one parlay boost each day to use as they wish.
Good Karma Kommittee: The Good Karma Kommittee identifies offers refunds (paid in second chance bets) to customers who got the short end of the stick due to extraordinarily bad refereeing, dirty tricks or just plain bad luck.
One of the more prominent examples of a Good Karma payout came in January 2020 when PointsBet announced it would be refunding all Yankees AL futures and World Series futures bets due to the Houston Astros sign stealing scandal.
Personal Good Karma Refunds: Each month, PointsBet customers may send an e-mail to PointsBet detailing their worst bad beat of the month. In return, PointsBet will refund that losing bet with up to $100 in site credit. The only qualification is that players must place 10 or more bets that month to qualify.
Bonus Golf Bets: PointsBet recently hosted a promo in which customers who placed an in-play wager on the winner of a golf tournament a bonus bet of equal size to be used on any futures market.
Regular Bet Boosts: PointsBet regularly offers enhanced odds payouts on select wagers for various sports. Customers can view the promos tab at the PointsBet website or on the mobile app to find select wagers that have been boosted. For example, a bet on the winning team in an NFL game or soccer match might be boosted from +170 to +210.
Bonus Bets for Every Scoring Play: A recurring promotional theme at PointsBet are "make it rain" offers in which customers who place a wager on an upcoming game receive bonus bets for every goal scored, 3-pointer made, touchdown scored and so on.
Draw Game Refunds: PointsBet often offers to refund all pre-game wagers on soccer matches with up to $100 in bonus bets if the game ends with a final score of 0-0.
$25 Bonus Baseball Bet: In this recent promo, customers who bet on any baseball market received a $25 bonus bet to be used on any MLB future.
Parlay Insurance: Customers who bet on any 4+ leg parlay receive a refund of up to $25 in bonus bets if their parlay fails by a single leg.
Refer-a-Friend: PointsBet offers a $50 bonus bet for customers who refer a friend who goes on to deposit at least $50. The friend also receives a $50 bonus bet.
Name a Bet: Think of a wager not currently offered by PointsBet? Tweet to @PointsBetUSA and use the hashtag #nameabet and PointsBet will price it up.
Loyalty VIP Program
All customers are automatically enrolled in the PointsBet rewards program upon signing up. The loyalty program operates in a simple manner: for every wager placed, customers earn reward points that can be redeemed for bonus bets.
Points are earned at the following rates:
1 point for every $5 wagered on fixed odds markets
1 point for every $1 wagered on parlays
1 point for every $1 won or lost on PointsBetting markets
As customers place wagers, reward points are automatically added to each customer's reward points balance. Bettors may redeem points for bonus bets by logging, opening the account menu and selecting the "rewards" menu item.
Points may be redeemed for bonus bets at the following rate:
250 points: $2.50 bonus bet
500 points: $5 bonus bet
1,000 points: $10 bonus bet
2,500 points: $25 bonus bet
5,000 points: $50 bonus bet
10,000 points: $100 bonus bet
50,000 points: $500 bonus bet
100,000 points: $1,000 bonus bet
PointsBetting: How it Works
PointsBet Sportsbook offers a full menu of traditional wagers like all sports betting sites, but where it stands out from every other sportsbook is in its unique PointsBetting markets.
The basic concept that underpins PointsBetting is that bettors win more for being more correct in their predictions – and lose more for being more wrong.
A Point Total Example
Imagine a standard points total market on a game between the Chicago Bulls and Phoenix Suns with the total set at 215 points. Normally, bettors would simply place a wager on the actual point total being greater than 215 or less than 215. The bet either wins or loses and the total amount won or lost is fixed.
A PointsBetting wager on that same market would instead ask the bettor to select an amount to wager per point and then multiply the winnings or losses by the number of points in which the actual total exceeds or falls short of the posted total.
Continuing the above example, if the bettor wagered $1 per point on the over in the Bulls-Suns game and the actual total finished at 225 points, the bettor would win $10 because the actual total exceeded the posted total (which was 215) by 10 points.
Likewise, if the actual total finished at 205 points, the bettor would lose $10 because it fell short of the posted total by 10 points.
A Point Spread Example
Now imagine a point spread on the Chicago Bulls vs New York Knicks in which the Bulls are priced at -5 as the favorites and the Knicks at +5 as the underdogs.
Normally, the bettor would place a bet on the Bulls and win a fixed amount of money as long as the Bulls win the game by more than five points. Likewise, a bettor wagering on the Knicks would win the bet if the Knicks either win the game outright or lose by fewer than five points.
A PointsBetting wager on the spread would work a bit differently.
In this example, the bettor would choose an amount to wager per point and back either the Bulls or Knicks.
If the bettor backs the Bulls to win and wagers $10 per point, the bettor would win or lose $10 for every point by which the Bulls cover the spread or fail to cover the spread.
If the Bulls go on to win the game by 10 points, the bettor would win $50 because the Bulls covered the spready by 5 points ($10 per point times five points over the spread).
If the Bulls were to instead win the game by just one point, the bettor would lose $40 because the Bulls failed to cover the spread by 4 points ($10 per point times four points short of the spread).
Risk Management
PointsBetting by its nature is a higher risk, higher reward activity than standard sports betting, but customers do have tools at their disposal to manage risk.
Every market comes with a predetermined multiplier cap that limits the total amount that can be won or lost on any single bet. Users may also set custom multiplier caps to further limit the maximum win and maximum loss.
For example, if a customer sets a multiple cap of 10x on a PointsBetting wager and risks $1 per point, the most that can be lost is $10 no matter what happens.
In this way, all bettors can know in advance the best possible outcome, worst possible outcome and manage their risk tolerance accordingly.
PointsBet Mobile Apps: IOS and Android
Sports bettors and fans can bet online at PointsBet.com or through one of the mobile apps issued for iOS and Android devices. In-person registration is not required except in Illinois, meaning customers can sign up from anywhere within the state.
iPhone users: Visit PointsBet.com for a link to the appropriate download link or open the App Store and search for PointsBet.
Android users: Launch the Google Play Store and search for the PointsBet app or head to PointsBet.com for a download link.
The PointsBet Android app itself is best described as sleek. Different pages on the app load instantly, wagers are easy to place, and the design style makes navigation easy. There are no obvious weak points in terms of functionality.
PointsBet Sportsbook App users can navigate through the various sports betting options through a dropdown menu that displays all available leagues, in-play betting events and open promotions. Tapping the odds listed next to any wager will add that bet to the betting slip where customers can select an amount to wager and combine multiple selections into parlays.
Betting Markets and Types of Wagers
One area in which PointsBet excels is in the sheer number of betting markets offered for every event. In many cases, PointsBet offers more bets on any particular game than any other sportsbook in the country.
PointsBet Sportsbook offers as many as 500 markets for some of the major US events, which vastly exceeds the number of markets provided by any other sportsbook. The types of wagers offered are too numerous to list in full but include all the standard options such as moneylines, point spreads and totals plus many more props and PointsBetting markets.
Sports covered: football, baseball, basketball, soccer, hockey, golf, tennis, motor sports, mixed martial arts, boxing, cricket, darts, rugby league, rugby union, netball, snooker, handball, volleyball, Australian rules, cycling, athletics, surfing, swimming, table tennis and novelty events.
Types of wagers offered: PointsBetting markets, moneylines, spreads, point totals, player props, team props, wagers on stats accumulated by player or team, full-time/half-time results, quarter/period/half results and more.
Early Cashouts
Many wager types are supported by the cash-out feature, which allows customers to close out bets early at a reduced payout to either lock in a win or to limit losses on a wager that isn't panning out.
PointsBet In-Play Betting
The in-play betting experience at PointsBet is strong in some ways and lacking in others.
On the strong side, PointsBet covers more sporting events with in-play markets than most other sportsbooks. Logging in to PointsBet on any given day reveals dozens of games with in-play betting markets either open for action right now or soon to be open. Whether it's major US sports, international tennis matches or even table tennis, PointsBet covers it all.
Where PointsBet comes up short is in live data and statistics. The in-play betting markets are provided as-is with a large variety of wagers for each event, but little information beyond the current score. While some of the other, larger sportsbooks provide running feeds of every play and sometimes even live streaming video, the PointsBet in-play betting markets are fairly barebones by comparison.
PointsBet Deposit Methods
PointsBet offers multiple deposit methods and more should be added soon:
Online Banking: If your bank has an online banking feature, you can use your existing login information to authorize a PointsBet deposit. Select this method, choose your bank, choose an amount to deposit and then authorize the transfer by logging in with your online banking info. At no point do you have to provide a card number or bank account number.
Other deposit methods likely to come online in the near future include:
PointsBet Mastercard: The PointsBet Mastercard offers instant funding through a virtual debit card that you can load with a credit card, debit card or bank transfer. From there, you can forward the funds to your PointsBet account. You will also receive a physical card in the mail later that can be used for ATM withdrawals and purchases.
PayNearMe: Select this method to fund your account with actual cash. You will be given a barcode that can be sent to your smartphone or printed off at home. Take the barcode to your nearest PayNearMe location, pay with cash and your PointsBet account will be credited nearly instantly.
ACH / eCheck: Select this option to move money from your checking account to your PointsBet account. You'll need your checking number, routing number and some money to deposit. This option serves as a handy workaround if your bank automatically blocks all transactions related to online gambling.
Credit and Debit Card: PointsBet accepts Visa and Mastercard for instant deposits. This option is fast and convenient, but some banks still have policies in place blocking deposits to all betting sites. If this happens, consider an ACH/eCheck deposit or the PointsBet Mastercard.
PayPal: The world's most trusted e-wallet, PayPal allows customers to make deposits and receive payouts through a central and secure electronic wallet.
Responsible Gambling
PointsBet complies with responsible gambling regulations in all states in which it operates. Additionally, the PointsBet website and mobile apps offer several ways to limit spending and/or time spent gambling.
Deposit Limits: Customers may set a maximum amount they are allowed to deposit every 1 day, 7 days or 30 days. For example, customers may restrict themselves from depositing more than $100 a day or more than $500 a week if they wish.
Maximum Bet Limits: Customers may also set a maximum bet limit by logging in and visiting the "responsible gambling" link.
Maximum Spend Limits: Customers may limit the total amount they are allowed to wager each 1 day, 7 days or 30 days.
Time Limits: Customers can set a time limit in which their accounts will be suspended for the rest of the day after spending X hours online.
Customer Support
The PointsBet website provides a basic help section that answers a handful of questions and personal assistance can be reached via e-mail or live chat. Human support is available 24 hours a day, 7 days a week.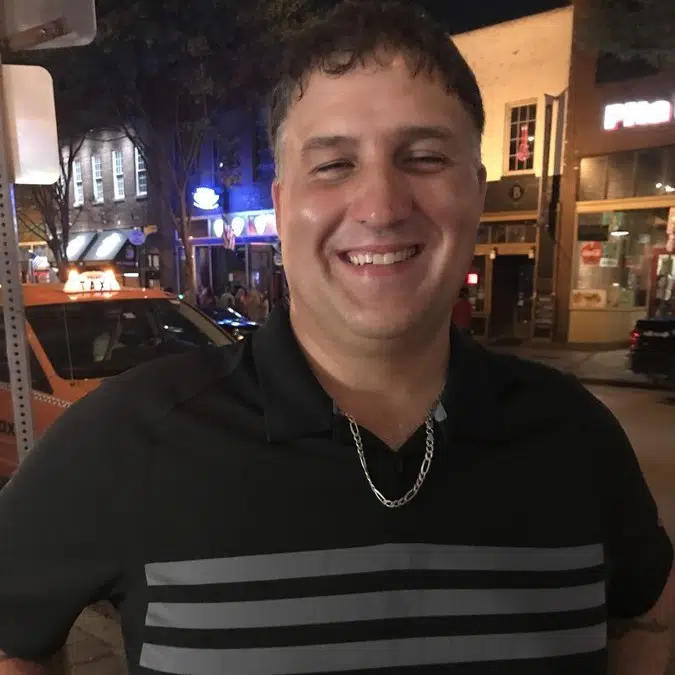 Mike Murphy is the founder of OnlineBettingSites.com and has over 10 years of experience in the legal online betting industry. A regular attendee of industry trade shows and conferences, Mike is a strong proponent of regulated markets and responsible gambling policies.