Sportito is a daily fantasy sports site run by an Italian gaming company that focuses primarily on the European market. The site does accept customers from the United States minus a few state-by-state exceptions, but the layout of the site and its focus on soccer show that Sportito is concentrating the bulk of its efforts on building a player base in Europe.
Contests at Sportito will be familiar to Americans as the site runs according to the standard daily fantasy model. That is, you draft your team, watch the games and earn points as you players perform in real life. The only major difference between Sportito.co.uk and the major DFS sites here in the United States is Sportito contests do not run on a salary cap system.
Sportito DFS contests allow you to pick any players you wish from among the active teams for that contest. After you build your lineup and enter a contest, the Sportito website provides real-time updates on the state of every match and the point totals earned by your players with data provided by Sportradar.
---
Accepted Countries: United States, Canada, United Kingdom, Ireland, Brazil and Germany

Restricted US States: Alabama, Arizona, Florida, Hawaii, Idaho, Illinois, Indiana, Iowa, Louisiana, Maryland, Massachusetts, Mississippi, Montana, New York, Nevada, Pennsylvania, Tennessee, Texas, Vermont, Virginia, Washington
Restricted Canadian provinces: Quebec
Contests for: Soccer first, will be adding football, basketball, tennis, baseball, golf, hockey, soccer, motor sports and MMA.
Sportito Daily Fantasy Contests
Your Sportito experience begins in the main lobby, which is the first screen you'll be taken to when you sign in. This is where you can browse the open contests, see prize pools and join contests.
Selecting the join button for any contest listed in the main lobby takes you to the drafting area where you pick your team. In soccer contests, you can choose any one of eight different formations (4-4-2, 3-4-3, etc.) and then select players to fill each position.
Sportito does not use a salary cap system so there are no salary prices to worry about. All you need to do is pick the players you think will perform the best on the pitch. You will be asked to choose 11 players and the rules are that you cannot select more than 4 players from the same team and you cannot select more than 2 players from the same team within each role.
Other than those two rules, you have a great degree of flexibility to choose your lineup as you wish. If you want to pick a powerhouse full of nothing but the top-scoring fantasy players, you are free to do so.
The lack of a salary cap may or may not be an advantage depending on your perspective. I imagine it is a great relief for casual players without the time or will to spend hours trying to balance a well-rounded team against a salary cap. Highly skilled players looking for an advantage over the competition may consider the lack of a salary cap to be a reduction in the edge they can get over their lesser-skilled competition.
In either case, participating in a DFS contest at Sportito is a relatively straightforward experience. If you already have experience with daily fantasy, you will have no trouble at all getting started.
Players who are brand new to daily fantasy are also unlikely to have too much difficulty in learning the ropes either. Participating in a contest is as simple as picking players for each position with the goal being to choose players who will perform well once the matches get underway.
Sportito Contest Types and Leagues
Soccer is heavily emphasized at Sportito with contests for a much wider range of leagues than just about every other fantasy site out there. Contests are hosted for Premier League, La Liga, Serie A, Ligue 1, Bundesliga, UEFA Champions League, FIFA World Cup leagues and more. As Sportito grows, it seems likely they will continue to expand their offering even further.
Other sports Sportito plans to cover later include football, basketball, tennis, baseball, golf, hockey, soccer, motor racing and MMA.
Contest types include head-to-head, 5-man, 10-man and large tournaments open to everyone. So far, all contests offered by Sportito are run under the same basic format. Sportito will likely be adding new contest types as it grows.
Sportito Scoring Rules
As of this review, Sportito is limited to soccer contests only. As Sportito grows and adds other sports, we will update this page with rules for each of those games as well.
Contests at Sportito are played in a similar manner to the contests offered by other major fantasy sites. You draft a team, earn points based on your players' real-world performances and then get paid if your fantasy team accumulates more points than your competitors' teams.
The one major difference between Sportito and other fantasy sites is the lack of a salary cap. You're free to pick whomever you want provided you do not select more than 4 players from the same team and no more than 2 players from the same team to fill one position.
Soccer Scoring Rules
| | | |
| --- | --- | --- |
| Action | Position / Points | |
| | Goalkeeper | Defender |
| Goal | 30 | 14 |
| Assist | 10 | 5 |
| Minute Played | 0.025 | 0.025 |
| Yellow Card | -2 | -2 |
| Red Card | -4 | -4 |
| Clean Sheet | 6 | 4 |
| Penalty Goal | 8 | 8 |
| Penalty Kick Missed | -8 | -8 |
| Header Goal | 32 | 16 |
| Own Goal | -8 | -8 |
| Goal Conceded | -2.5 | N/A |
| Single Goal Match | 4 | 3 |
| Substitute Appearance | 0.5 | 0.5 |
| Direct Red Card | -5 | -5 |
| Direct Red Card After Yellow Card | -7 | -7 |
| | Midfielder | Forward |
| Goal | 12 | 10 |
| Assist | 4 | 4 |
| Minute Played | 0.025 | 0.025 |
| Yellow Card | -2 | -2.5 |
| Red Card | -4 | -5 |
| Clean Sheet | 2 | N/A |
| Penalty Goal | 8 | 8 |
| Penalty Kick Missed | -8 | -8 |
| Header Goal | 14 | 12 |
| Own Goal | -8 | -8 |
| Single Goal Match | 2 | 1 |
| Substitute Appearance | 0.5 | 0.5 |
| Direct Red Card | -5 | -6 |
| Direct Red Card After Yellow Card | -7 | -8.5 |
Sportito Background Information
Sportito is owned and operated Italian gaming company ASAP Italia SRL. Some of ASAP Italia's other online properties include the Italian sports betting odds comparison website Superscommesse.it and online sports betting tips marketplace Bettingrunner.com. Sportito appears to be ASAP Italia's first venture into the operator side of the sports gaming business.
ASAP Italia launched Sportito.co.uk in 2016 after receiving a pool betting license from the UK Gambling Commission. In 2017, Sportito acquired a gaming license in Malta as a precursor to expanding to Germany and other European markets.
Although ASAP Italia is headquartered in Italy, they chose the UK as their first market to open for business. Presumably, this is due to the complex regulatory system back home. Sportito representatives have said they are in the process of getting an Italian gaming license. It is most likely just a matter of time before Sportito goes live in Italy as well.
Sportito Betting Interface
The Sportito interface is fairly sparse in appearance and the navigation takes a little getting used-to at first. It's clear Sportito is a newer fantasy site with plenty of room to grow as far as design and development go. The interface gets the job done, but it certainly isn't the prettiest interface on the market today.
Having said that, the interface is easy to navigate once you get the hang of it. From the main lobby, you can see a list of all open contests along with entry fee, number of entries permitted, payouts, start date and join button.
Once you choose a game and enter the drafting area, you'll see a visual representation of a football pitch which shows your desired configuration along with holding spots for each position you need to fill. You can then select players from the list on the left side to fill each position.
Building lineups inside the Sportito interface is easy enough, but area that is still lacking is player information. Clicking on any player's name brings up an information box that offers a few standard statistics for that player such as average minutes played, average fantasy points earned per game and so on.
As useful as those stats are, Sportito is lacking detailed player information such as a biography or breaking news. Anyone who has prior experience with major US-based fantasy sites will notice that player information here is sparse. This is not a huge deal as you can look up that information easily enough online, but it would be nice if the interface included more details right there on the Sportito website.
The Sportito website is mobile-friendly and a mobile app is available for users on the go. The mobile website works as a solution to get by if you find yourself needing to update lineups away from home, but the actual download app for your Android or iOS device works much better. You will definitely want to get the Sportito mobile app if you plan to participate often on the go.
Screenshots
Sportito Deposit Methods
Sportito accepts a variety of deposit methods that are available to players in the US, Europe, Canada and Brazil. The default currencies are GBP and EUR, but Sportito will convert your currency to GBP if that is not your home country's currency.
Visa: Minimum £10
MasterCard: Minimum £10
Paysafecard: Minimum £10
Bank Transfer: Minimum £10
Mobile Pay via Boku: Minimum £5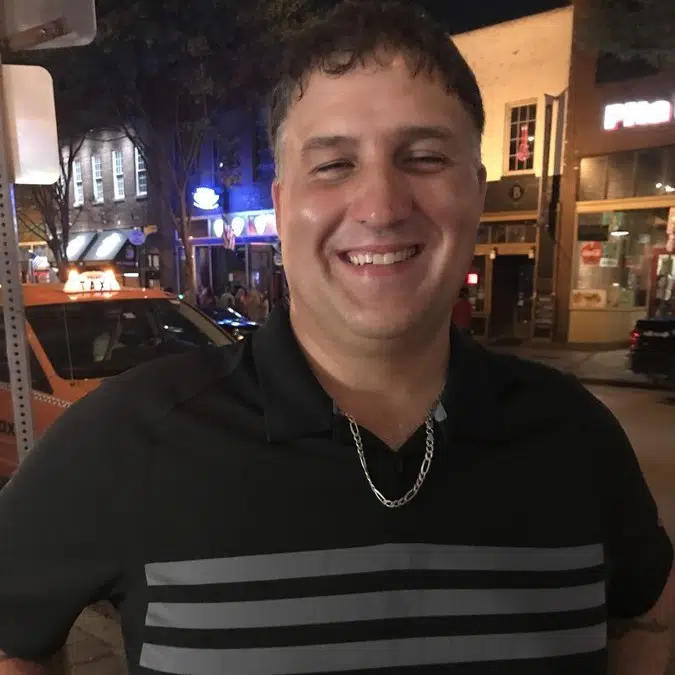 Mike Murphy is the founder of OnlineBettingSites.com and has over 10 years of experience in the legal online betting industry. A regular attendee of industry trade shows and conferences, Mike is a strong proponent of regulated markets and responsible gambling policies.