September EuroMillions Superdraw Jackpot Tops €130 million

The next EuroMillions Superdraw quickly approaches and as usual, we're all wondering whose name they'll be announcing next as the newest millionaire to join the ranks of other lottery winners around the world. As nice as it is to dream of sipping champagne and jetting off to exotic beaches at will, the first step is to actually get a ticket of your own. As the saying goes, you can't win if you don't play.
And that, my friends, is the topic of discussion for today. We'll be discussing what to expect and where to buy your own tickets online no matter where you live. The next EuroMillions Superdraw takes place later this week on 15 September.
---
Where to Buy EuroMillions Superdraw Tickets Online:
---
With a guaranteed jackpot of €130 million (roughly £115 million), this will be one of the largest lottery drawings held anywhere on the European continent in quite some time. The last Superdraw was held back in June, which resulted in one lucky player from the UK scooping the entire £87.5 million jackpot.
You'll be the newest lottery multi-millionaire if you match all five of your main numbers plus the two lucky star numbers. If nobody manages to do so, the entire jackpot will roll over to the next drawing and continue to grow until someone matches all seven numbers.
EuroMillions Superdraw jackpots continue to roll over as long as there is no winner up until a maximum jackpot cap of €190 million. Once the jackpot hits that amount, it will stay there for four consecutive drawings. If nobody wins after four drawings at that prize level, the jackpot will be distributed equally among the winners of prizes one tier below the jackpot.
In any case, a lot of money will be awarded as a result of this jackpot sooner or later. We can see from past results that people from different parts of the world have played and won huge sums of money courtesy of the EuroMillions Superdraw.
How to Play the EuroMillions Superdraw
You can get your tickets for the EuroMillions Superdraw in person at authorized outlets if you live in one of the countries in which tickets are sold. These countries include: Andorra, Austria, Belgium, France, Ireland, the Isle of Man, Liechtenstein, Luxembourg, Monaco, Portugal, Spain, Switzerland and the UK.
If you live elsewhere, you can buy EuroMillions Superdraw tickets online at the sites recommended near the top of this page.
In either case, the play of the game is simple: you pick five primary numbers ranging from 1-50 and then two additional "lucky star" numbers from 1-12. You can pick your own numbers or let the computer pick numbers at random on your behalf. Many of us have our own superstitions and lucky numbers, but the fact of the matter is the odds are just the same no matter which numbers you pick and how you picked them.
That's really all there is to it. Just pick your seven numbers and wait for the next drawing. It sounds simple – and almost too easy – but the odds are long. It's going to take a major stroke of good luck to win this mega jackpot. Of course, we know it and we play anyways. It's all a part of the fun.
Lottery drawings are completely unpredictable and there are no secrets to increase your odds other than purchasing multiple tickets with different numbers. In fact, you can take it even further by participating in a syndicate at an online lottery site.
In a syndicate, you pool your money together with other people to buy a large batch of tickets with the goal being to increase everyone's chances. The upside is you can vastly increase your odds. The downside is your winnings are split among all members of your group. However, in a drawing as large as the EuroMillions Superdraw, you're still going to walk away with a serious chunk of money.
If you follow lotto-related news, you will see that syndicates do sometimes win major lottery drawings. There have been several times I've read about a group of co-workers winning a large prize (and subsequently making upper management very nervous they would all quit their jobs at once).
One of the hazards of dealing with syndicate play is managing the group and ensuring everyone sticks to the plan. If you manage your own syndicate at work, you have to ensure everyone is on the same page. Things can get very sticky afterwards if the syndicate wins.
Lottery sites such as theLotter, for example, do offer online syndicates that do away with all that trouble. Online syndicates work in the same basic manner, except the lottery site manages the group for you. All you have to do is choose how many "shares" you'd like to purchase into the syndicate and then you're in. If your syndicate wins, the lottery site automatically issues payouts proportional to each member's contribution.
Get Your Tickets Online
If you can't find EuroMillions Superdraw tickets locally, you can still buy tickets online through ticket delivery services such as theLotter and others. If you buy your tickets through one of the sites recommended above, you are purchasing actual tickets.
These are not lottery betting sites where you wager on the winning numbers; these are sites that go out and purchase physical tickets on your behalf, scan copies of those tickets before the drawing and then help you claim your prize if you win the big one.
theLotter began selling tickets for the next drawing this evening. You can visit their website here to sign up for an account and begin purchasing entries. One of the nice things about playing online is that you can buy tickets one by one, join a syndicate to increase your chances of winning or even set up a recurring subscription so you never miss a drawing.
Note: theLotter is currently running a subscription promotion worth considering. If you set up a subscription to play EuroMillions online, theLotter will give you every 10th ticket free.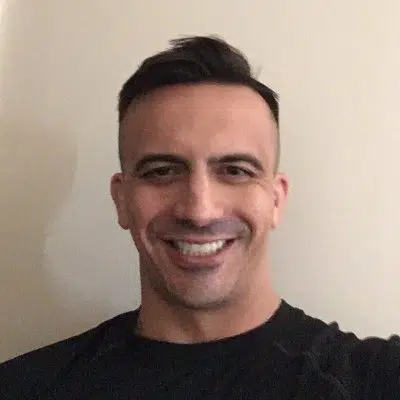 Wes Burns has more than a decade's worth of experience as a writer, researcher, and analyst in the legal online betting industry and is co-founder of OnlineBettingSites.com. Wes approaches his work from the viewpoint of players.