South Africa to Step Up Fight Against Unlicensed Gambling Sites

Sports betting is the only form of online betting that is completely legal and regulated in South Africa. Online casino games and poker have long been considered unwelcome in South Africa, but international operators have managed to continue business as usual despite local gaming laws that restrict online betting specifically to sports.
CalvinAyre.com broke the news earlier this month that the Department of Trade and Industry has published its outlook on and proposals for the South African online betting industry. In addition to reviewing the history of regulating gaming, the paper includes a list of proposals designed to help the government combat illegal online casino gaming and poker. The government is expected to adopt the proposals soon.
To get to the point, the paper paints a bleak outlook for online gambling and online poker in South Africa. Players who enjoy having choices may soon find themselves frustrated as the paper not only opposes any expansion of gambling or betting whatsoever, it also proposes severe new measures to make it more difficult for players to access offshore betting sites.
Some of these measures include:
Reposition the National Gambling Board as the National Gambling Regulator
Ordering internet service providers to block access to unauthorized gambling sites
Ordering financial institutions to block payments to/from unauthorized gambling sites
ISPs and financial firms to be held criminally liable if they don't fall in line
Seize winnings from players who win money at unauthorized gambling sites
Internet Service Providers and Banks to Shoulder the Burden
Two of the paper's recommendations would place the burden on ISPs and banking institutions to make it more difficult for players to access offshore betting sites, make payments and receive their winnings. This is a similar approach to what the United States took when it passed the UIGEA in 2006.
The paper suggests that the National Gambling Regulator (NGR) be given the power to order banks, payment processors and ISPs to prevent access and payments as the NGR sees fit. These institutions should be held criminally liable if they refuse to play nicely. Additionally, the NGR will demand payment processors confiscate winnings from illegal gambling and turn it over to the Unlawful Winnings Trust.
Seizing Unlawful Winnings
Players who do manage to avoid internet censorship and payment blocking will face having their funds confiscated. As noted above, the NGR can order payment processors to seize funds related to unauthorized gambling and then turn them over to the Unlawful Winnings Trust.
Money accumulated in the trust will be used by the NGR to fund "responsible gambling programmes managed under the NGRP."
No New Forms of Gambling
It is equally important to note that the paper suggests no new forms of gambling be authorized in South Africa. The paper suggests that "no new forms of gambling will be allowed at this point and that rather improved controls should be implemented to address issues arising form currently legalised modes of gambling in South Africa."
Later, the paper provides a basic summary of how gambling should be treated in South Africa moving forward:
"The capacity to regulate online gambling currently is not adequate, but can be streamlined to prevent illegal operations. Provisions must be included to prohibit illegal winnings, with amendments to prohibit Internet Service Providers (the latter must not knowingly host an illegal gambling site) banks and other payment facilitators from facilitating illegal gambling, transferring, paying or facilitating payment of illegal winnings to persons in South Africa.
The prohibition will require the NGR to be vigilant in terms of alerting the institutions above of such illegal operators. If the notification by NGR is not implemented, the affected institution or facilitating body should be criminally liable in terms of the Act."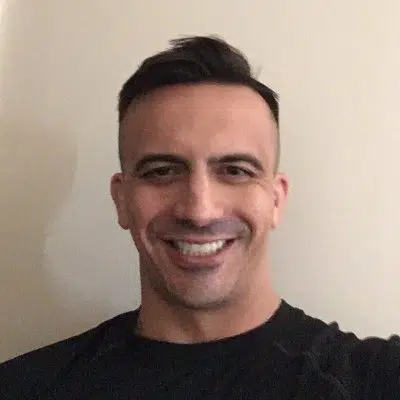 Wes Burns has more than a decade's worth of experience as a writer, researcher, and analyst in the legal online betting industry and is co-founder of OnlineBettingSites.com. Wes approaches his work from the viewpoint of players.