Sportingbet Rebranded as William Hill Takes Over
Australian punters, don't be alarmed if you log in to your Sportingbet account and see a few changes. Famed UK bookmaker William Hill acquired Sportingbet, Centrebet and TomWaterhouse.com back in 2013 and they're just now getting started on the rebranding process. First in line is the Sportingbet brand, and it looks like Centrebet and TomWaterhouse will be following course soon.
Starting today, anyone heading over to Sportingbet.com.au will be redirected to WilliamHill.com.au. All existing accounts have been migrated over, so you can log in to your account like normal at the new website. Your account balance and information are safe; you're just going to be doing your betting at a new website.
William Hill has been involved in sports betting since 1934 and has a great reputation that spans more than 80 years in business. I know it can be frustrating to have things change without having a choice in the matter, but you'll still be treated well and have access to all the same types of wagers that you had at Sportingbet. In fact, the options will probably expand from here considering William Hill's extensive bookmaking experience.
What Happened to SportingBet.com.au?
Sportingbet.com.au was purchased by William Hill in 2013. In February of that year, Australia granted permission for the proposed merger to go forward. Sportingbet remained a somewhat independent entity for the next couple years, but today William Hill is finally ready to finish the merger and bring everyone over to the new website.
William Hill is one of the biggest and oldest bookmakers in the world and they are constantly looking to expand to new regulated markets. Australia has long been a ripe target thanks to a vibrant sports betting culture. Instead of entering the market and building something from scratch, the good people at William Hill chose instead to buy existing operators and establish an immediate foothold.
Sportingbet also owns Centrebet, and Centrebet was included in that same deal. Later in 2013, William Hill also purchased TomWaterhouse.com. Those two other sites remain independent today, but William Hill has said it plans to bring those under the William Hill umbrella as well.
The Sydney Morning Herald has a great write up on the history of the merger. In that article, former chief executive Ralph Topping explained that they wanted to avoid brand confusion and merge all three companies into one, recognizable brand under William Hill.
Loyal customers can take heart in knowing that many of the same key people from these other brands will be staying on under the new ownership. Tom Waterhouse will be losing his iconic brand name, but he said he's on board and has been helping move all three existing betting websites to the William Hill platform.
William Hill also explained in that article that they'll be expanding their marketing budget to help get the word out: Sportingbet, Centrebet and TomWaterhouse are now under the WilliamHill.com.au banner.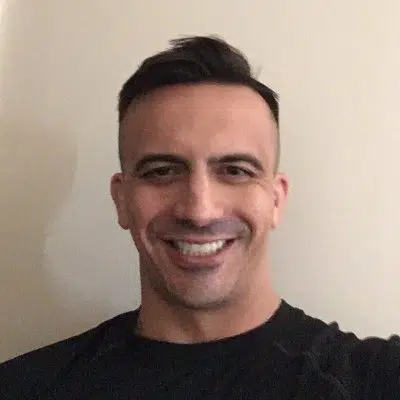 Wes Burns has more than a decade's worth of experience as a writer, researcher, and analyst in the legal online betting industry and is co-founder of OnlineBettingSites.com. Wes approaches his work from the viewpoint of players.