Floorball betting tends to be the purview of Scandinavian-focused bookmakers such as the ones listed below. That only makes sense since it is the Scandinavian countries where floorball enjoys the greatest popularity as a formal sport. However, floorball has made big strides in recent years and now nearly 60 nations are associated with the International Floorball Federation (IFF).
Finding floorball betting sites is not as hard as it was even just a few years ago. A growing number of mainstream bookmakers now offer odds on important floorball matches and competitions held around the world. The best floorball betting sites all host markets on floorball and are ranked below according to the number of events covered.
Best Floorball Betting Sites
How to Bet on Floorball Online
The hardest part in getting started is simply choosing where to bet on floorball online. Once you have a reputable floorball bookmaker, you'll navigate to the floorball betting section, choose your matches, and place your bets.
Floorball bets are organized in a pretty straightforward manner. The vast majority of wagers are presented in one of two formats: straight bets on the winner of a match, and futures bets on the winner of an upcoming tournament. We'll look at both right now and see how they work in action.
Floorball Match Winner Bets
The most common type of floorball bet is the straight bet on the winner of a match. Your goal is to correctly predict the winner of the bet and get paid. In a match-winner bet, the floorball betting site presents the odds for each side plus an option to bet on a draw match. The floorball betting odds tell you how much you stand to win if your prediction is correct.
Let's look at an example from a match offered recently by a major bookmaker. This match was listed as follows:
KeLy to win at 3.25
Josba to win at 1.47
Draw at 6.75
The number attached to each outcome explains how much you stand to win for each unit risked. All you have to do is multiply your intended bet amount to see the total payout if your prediction is correct. Let's say you want to bet €100 on this match. Here's how the numbers would work out for each outcome:
If you back KeLy to win at 3.25 and are correct, your total payout would be €325 for a net profit of €225.
If you back Josba to win at 1.47 and are correct, your total payout would be €147 for a net profit of €47.
If you back the draw outcome at 6.75 and are correct, your total payout would be €675 for a net profit of €575.
Floorball Futures
Once you know how to bet on match-winner bets, floorball betting futures are easy. The only real difference is that futures provide a whole list of teams or nations expected to compete in some upcoming tournament. Each team is given floorball betting odds based on that team's perceived likelihood to emerge in victory.
Your job is to predict which team will finish in first place. Get it right and you win. If your chosen team takes anything other than first place, your bet is a loser. Futures are more difficult to win because there are so many options, but the payouts are also much higher on average.
Goal Totals
Goal total markets are rare at floorball betting websites but it's possible you will run across them occasionally. In a floorball totals bet, the bookmaker provides a total number of goals to be scored in the match by both sides. For example, the bookmaker may set the total at 11.5 goals. Your goal here is to predict whether the aggregate score will be greater than or less than 11.5.
If your research indicates this will be a low-scoring match, then you would take "the under" and hope for a low score. If the total number of goals scored is 11 or fewer, you would win the bet. Likewise, you would take "the over" if you think it will be a high-scoring game. You would then win that wager if the combined total is 12 goals or more.
Major Floorball Betting Events
The Floorball World Championships is the most prestigious competition in international floorball. It is organized by the IFF and takes place every other year in a different venue. Sweden won the inaugural event in 1996 and continues to dominate the competition to this day. Over the course of 10 World Championships, Sweden has taken first place eight times, followed by Finland with 2 first-place finishes. Switzerland, the Czech Republic, and Norway are the only other countries to have placed at all so far.
Betting on the Floorball World Championships is always a popular option during even-numbered years and most bookmakers are happy to offer a variety of markets. If you follow floorball news, you'll find quite a bit of useful information to help make your selections.
Some of the other major floorball events include:
Asia Pacific Floorball Championship
IFF Champions Cup for European clubs
EuroFloorball Cup for lower-ranked European clubs
Southeast Asian Games
Floorball at the World Games
World University Floorball Championships
Czech Open
Layman's Guide to Floorball
Not familiar with floorball? Don't worry; you're not alone. People who do know the sport love it, but it's just not on the general public's radar. For those of you not familiar with the sport, a good starting point would be to imagine ice hockey without the ice. Floorball is played indoors on a surface that resembles a hockey rink, with sticks that look like hockey sticks and a fast-moving ball that looks like a whiffle ball.
One of the other key differences between floorball and hockey is that the former does not allow body checks like you see in the latter. Combine that with the fact that you don't need to learn how to skate and you get a game that is welcoming to newbies, which is critical for the growth of the sport.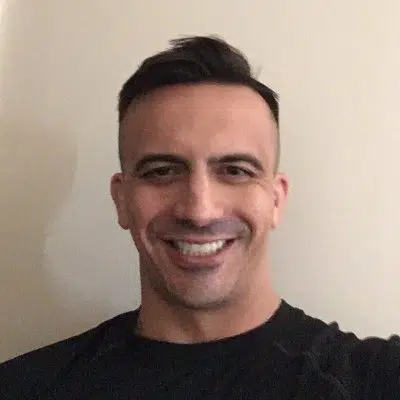 Wes Burns has more than a decade's worth of experience as a writer, researcher, and analyst in the legal online betting industry and is co-founder of OnlineBettingSites.com. Wes approaches his work from the viewpoint of players.