Football may get the glory and media attention, but futsal is the breeding ground of champions. Some of today's greatest players got their start playing futsal and still speak fondly of their childhood days spent playing this highly tactical sport. Today the sport plays at a professional level and fans are betting on futsal online.
Futsal is a fairly popular sport, but it's not quite popular enough for guaranteed coverage at all bookmakers. We looked through all the world's major futsal betting sites and ranked them according to number of markets, variety in types of wagers, and overall reputation. The best futsal betting sites are listed as a result of our research:
Best Futsal Bookmakers
Rank
Betting Site
Bonus
Rating
Visit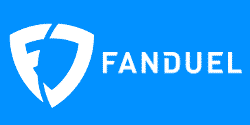 One thing we noticed during our research is that about half the sites that claim to offer futsal rarely have anything on offer. The "no markets available at this time" message happens just a little too frequently for those bookmakers to be worth your time. Above, you see futsal betting sites that are the most reliable for having open futsal wagers.
The best futsal betting sites offer markets on individual matches as well as major events such as the AMF Futsal World Cup, FIFA Futsal World Cup, and continental championships held in Asia, Africa, North American, South America, Oceania, and Europe. Whenever a major competition rolls around, the top futsal bookmakers always come alive with lots of betting opportunities.
Having said that, we should warn you to have realistic expectations. Futsal betting sites will never rival the action that bookmakers see with football and other major sports. For the most part, futsal betting online involves picking the winner of any given match or predicting the first place nation in an international tournament. Goal totals and other markets are extremely rare options for this sport.
On a more positive note, you are more likely to find profitable plays in futsal simply because the oddsmakers have other priorities. Futsal wagers do not account for a large part of bookmaker's profit margins, and that leads to them spending less time setting efficient odds. Furthermore, news and information is relatively sparse. If you follow Futsal closely, you may have better information than the oddsmakers themselves.
A Brief Futsal Biography
A Uruguayan by the name of Juan Carlos Ceriani is credited with inventing the sport back 1930. His purpose in developing the game was to create a year-round version of football that could be played competitively in local YMCAs. The game took off from there, spreading across South America and eventually the rest of the world.
Futsal is most popular in South America, but international governing bodies exist for every region, just like in association football. The two primary governing bodies for the world consist of the Asociación Mundial de Fútbol de Salón (AMF) and Fédération Internationale de Football Association (FIFA). Both organizations host a variety of regional, continental and world championships.
The rules of futsal closely resemble association football but a few key differences give futsal a unique flavour all its own. For one, each side in a futsal match is comprised of five players including the goaltender. Secondly, the smaller playing area encourages action and keeps the game moving quickly. Other variations on the rules include kick-ins rather than throw-ins, the use of a smaller and harder ball, and a significantly smaller playing area.
These rules combine to make futsal a fast-paced game that simultaneously places a greater emphasis on ball control and dealing with close quarters action. Although futsal gambling would have to experience tremendous growth to ever compare to football, the game is played by millions of people around the world.
In fact, some of football's most legendary names got their start with futsal, not football. Lionel Messi, Pele, Cristiano Ronaldo and others developed their control and ball handling skills as children playing futsal. As FIFA.com reports, Cristiano Ronaldo once had this to say about the game:
"During my childhood in Portugal, all we played was futsal. The small playing area helped me improve my close control, and whenever I played futsal I felt free. If it wasn't for futsal, I wouldn't be the player I am today."