Football may get the glory and media attention, but futsal is the breeding ground of champions. Some of today's greatest players got their start playing futsal and still speak fondly of their childhood days spent playing this highly tactical sport. Today the sport plays at a professional level and fans are betting on futsal online.
Futsal is a fairly popular sport, but it's not quite popular enough for guaranteed coverage at all bookmakers. We looked through all the world's major futsal betting sites and ranked them according to number of markets, variety in types of wagers, and overall reputation. The best futsal betting sites are listed as a result of our research:
Best Futsal Bookmakers
One thing we noticed during our research is that about half the sites that claim to offer futsal rarely have anything on offer. The "no markets available at this time" message happens just a little too frequently for those bookmakers to be worth your time. Above, you see futsal betting sites that are the most reliable for having open futsal wagers.
The best futsal betting sites offer markets on individual matches as well as major events such as the AMF Futsal World Cup, FIFA Futsal World Cup, and continental championships held in Asia, Africa, North American, South America, Oceania, and Europe.
Whenever a major competition rolls around, the top futsal bookmakers always come alive with lots of betting opportunities.
Having said that, we should warn you to have realistic expectations.
Futsal betting sites will never rival the action that bookmakers see with football and other major sports. For the most part, futsal betting online involves picking the winner of any given match or predicting the first place nation in an international tournament. Goal totals and other markets are extremely rare options for this sport.
On a more positive note, you are more likely to find profitable plays in futsal simply because the oddsmakers have other priorities. Futsal wagers do not account for a large part of bookmaker's profit margins, and that leads to them spending less time setting efficient odds. Furthermore, news and information is relatively sparse. If you follow Futsal closely, you may have better information than the oddsmakers themselves.
Best Futsal Betting Sites
Online futsal betting is actually much more common that you might have guessed considering the sport's relative obscurity and lack of mainstream media coverage compared to other sports. In my country, you have to go out and look for futsal; it never just comes to you. That includes finding the latest news and, of course, finding a place to bet on futsal online.
The sport has grown beyond its niche roots online and you'll find that most major betting sites offer betting on individual futsal matches as well as outright bets on major tournaments. The depth of coverage varies quite a bit depending on the time of year and where you bet online, but the sites listed above tend to offer the most reliable coverage of futsal.
These sites were not chosen at random. There are specific reasons I believe each of these is one of the best futsal bookmakers online. All have their individual strong points, but the one thing they all have in common is a positive reputation.
Every bookmaker you see on this page (or anywhere on FutsalBetting.com for that matter) is a safe place to play and bet online. I know this because I have been involved in online sports betting for more than a decade and know the background history of all the major betting sites. I know which sites are loved by customers, which are hated and which are merely tolerated.
Now that most mainstream betting sites cover futsal, there is no need to settle for anything but the best. My number one tip for anyone reading this is to always stick with well-known, big-name bookmakers when betting online. Big bonuses and Futsal betting promotions offered by smaller, unknown betting sites may tempt you from time to time, but my experience has been that it is rarely worth the trouble and risk.
Moving past all that, one other reason I believe these are the best places to bet on futsal online is because they have better coverage than other betting sites. As I'm sure you already know, futsal is not the biggest spectator sport in the world. Many bookmakers neglect futsal or simply provide perfunctory coverage of the biggest matches at major events like the World Cup.
My favorite Futsal bookmakers, on the other hand, provide daily futsal betting opportunities. For example, I checked ComeOn.com while writing this page and found 9 active matches available for betting and 2-matches offering live-betting. The selection included a pair of AFC Championship matches as well as matches from the Czech Republic 1. Liga, Poland Ekstraklasa, EUFA Futsal Euro and Cuba Nacional League. That's not bad for a random Thursday afternoon.
Your own personal preferences will also play into your decision of course, and that is how it should be. My number one priority is just to show you which sites are safe and which offer the most futsal betting markets so that you can just focus on finding which of those best fits your needs.
How to Bet on Futsal Online
Although futsal betting has certainly increased in prominence recently, it is still a fairly niche sport for online bookmakers. That means you won't have quite as many markets on offer each day compared to, say, football. The best futsal betting sites still cover major matches and tournaments, but it would be unrealistic to go in expecting to find as many betting options as you would have for football or cricket.
There are many reasons why this is the case, but primarily it comes down to economics. Futsal is growing, but it is far from mainstream in many parts of the world. Online bookmakers can only afford to dedicate so much time to futsal when they also have to cover football, basketball and all the other sports of the world.
The good news is that this means there are more opportunities for you to find bets with value when you bet on futsal online. If Futsal oddsmakers aren't spending as much time on the lines, the lines are going to end up being not as sharp. If you know your futsal and have access to reliable news or information, it won't be all that hard to find bets that offer value.
The other good news is that the types of bets being offered online is growing as well. It wasn't all that long ago that you would be very hard-pressed to find a betting site that supported in-play futsal betting. Things are changing for the better and your options for betting on futsal online grow a little every year.
Now, let's review some of the most common types of futsal bets.
Betting on Major Futsal Competitions
Competitive futsal is organized by two competing organizations, FIFA and AMF. The backstory behind how we ended up with two major governing organizations is a long and dry read, but the end result is that we have many competitions to watch and bet on between the two of them.
Quality futsal bookmakers cover important matches and tournaments organized by both governing bodies. At the highest level is the FIFA Futsal World Cup and the AMF World Cup, both of which are played among competing teams representing their countries.
Both futsal World Cup events are played every year four years and are staggered such that they never overlap. Online bookmakers cover both events when they come around with plenty of wagers on individual matches as well as odds on which country will win the tournament outright.
Another big one is the FIFA Intercontinental Futsal Cup which is played among competing clubs at the international level. This one is hosted every year and has been dominated over the years by clubs hailing from Brazil and Spain.
Both organizations also run a large number of national and regional championships that are organized in a manner similar to association football. FIFA's continental groups will be instantly familiar to any football fans out there with the UEFA for European futsal, CAF for Africa, CONCACAF and so on. Each of these groups has its own competitions and championships as well.
On the FIFA side, some of the biggest national and continental championships are the AFC Futsal Championship for Asia, the Africa Futsal Cup of Nations, the CONCACAF Futsal Championship, Copa America for South America, the Oceania Futsal Championship and the UEFA Futsal Championship. All of these championships are covered by the best futsal betting sites.
In-Play Futsal Betting
In-play or "live" betting makes it possible to bet on futsal matches in real time as they happen in the real world. This form of wagering was unleashed upon the world in the early 2000s and is now offered by nearly every online bookmaker. Thanks to in-play betting, you are no longer relegated to taking a passive role and merely watching the event play out after placing your pre-match bets.
In-play futsal betting differs from traditional betting in two key ways. First, the markets are open during the event and remain open until the conclusion of the match. Second, Futsal odds are constantly updated in real time in order to reflect changes in momentum and account for the likelihoods of various outcomes.
This allows you to tune in to the match on TV and watch the game play out while simultaneously placing bets online. The types of bets available vary, but two examples would be placing a quick bet on who will score the next goal or perhaps betting on one side to win after you've seen how both sides are looking a few minutes into the match.
It also provides opportunities to hedge your bets or even change your mind completely. For example, you might place a pre-match wager on Japan to beat Iraq and then later change your mind after you see Japan get off to a bad start or lose a key player. You could then place a bet on Iraq at updated odds knowing that their likelihood of winning has improved.
The greatest challenge with live futsal betting is finding a bookmaker that even has it on offer. I have found that most betting sites neglect in-play futsal altogether or offer very few options. It will save you a lot of trouble to start with a bookmaker known for frequent in-play betting markets.
In my experience, the sites that have usually have the best selection of in-play futsal betting options are:
A Brief Futsal Biography
A Uruguayan by the name of Juan Carlos Ceriani is credited with inventing the sport back 1930. His purpose in developing the game was to create a year-round version of football that could be played competitively in local YMCAs. The game took off from there, spreading across South America and eventually the rest of the world.
Futsal is most popular in South America, but international governing bodies exist for every region, just like in association football. The two primary governing bodies for the world consist of the Asociación Mundial de Fútbol de Salón (AMF) and Fédération Internationale de Football Association (FIFA). Both organizations host a variety of regional, continental and world championships.
The rules of futsal closely resemble association football but a few key differences give futsal a unique flavour all its own. For one, each side in a futsal match is comprised of five players including the goaltender. Secondly, the smaller playing area encourages action and keeps the game moving quickly. Other variations on the rules include kick-ins rather than throw-ins, the use of a smaller and harder ball, and a significantly smaller playing area.
These rules combine to make futsal a fast-paced game that simultaneously places a greater emphasis on ball control and dealing with close quarters action. Although futsal gambling would have to experience tremendous growth to ever compare to football, the game is played by millions of people around the world.
In fact, some of football's most legendary names got their start with futsal, not football. Lionel Messi, Pele, Cristiano Ronaldo and others developed their control and ball handling skills as children playing futsal.
Cristiano Ronaldo once had this to say about the game:
"During my childhood in Portugal, all we played was futsal. The small playing area helped me improve my close control, and whenever I played futsal I felt free. If it wasn't for futsal, I wouldn't be the player I am today."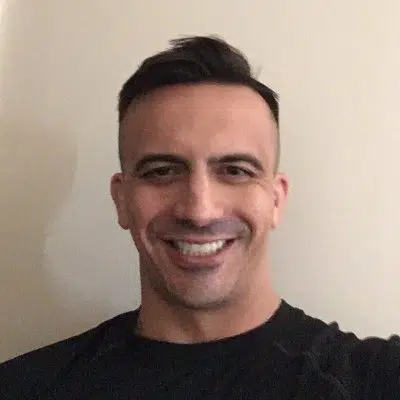 Wes Burns has more than a decade's worth of experience as a writer, researcher, and analyst in the legal online betting industry and is co-founder of OnlineBettingSites.com. Wes approaches his work from the viewpoint of players.