The International Handball Federation recognizes nearly 800,000 teams and more than 19 million individual players. As such, there are plenty of opportunities for fans of the sport to place wagers at the best handball betting sites.
Most of the biggest European bookmakers provide online handball betting. A few websites that accept handball wagers include the following:
Best Handball Betting Sites
How to Bet on Handball Matches
After you have a handball betting website picked out, visit the handball section to view available wagers. The time of the year will determine which bets are available. During handball season, you can typically place bets on individual matches as well as futures bets.
When it's not prime handball season, you may still find a few matchup wagers, but most bets will be "futures" on upcoming events. Occasionally you will run across totals bets that revolve around how many points are scored in a match.
Handball Matchup Bets
In a matchup bet, you'll see a listing of upcoming matches. Each bet will show two different teams and their associated odds. Your goal is to accurately predict which team will win the match.
Let's say you see a matchup between Montenegro and France. In that case, both teams will be listed with their associated odds.
Handball betting odds may be expressed in fractional, decimal or American style odds.
Example:
Montenegro 1/4
France 9/2
In this case, Montenegro is the favorite. The odds of 1/4 mean that if you wager $100, you stand to win $125 ($25 in winning plus your $100 returned) if Montenegro does win the match. France is showing odds of 9/2, which means that if you win, you'll get $550 ($450 in winnings plus your $100 returned).
Handball Futures
Handball futures bets are common in between the main handball seasons. In a futures wager, you are presented with an upcoming championship event and a list of teams. You can then place wagers on the team(s) that you think will win the event.
For example, you might see a futures bet for the upcoming European Handball Championship. Then, you'll see a list of every team expected to compete in that event. Next to each team, there will be odds that show how much you stand to win if you place your bets on that team.
The handball betting odds for each team are calculated based on the strengths of each team. Teams that are viewed as dominant offer lower payouts, because more people will be betting on those teams. Teams that are viewed as longshots to win will offer higher payouts.
In handball futures betting, you have a few options. Play it safe and bet on the strongest teams, or put your money on the longshots. The obvious drawback here is that your wager is likely to lose. The upside is that payouts on longshots can be impressive.
Handball Totals and Over/Unders
Totals aren't as common as matchups and futures, but you'll probably have opportunities to bet on totals from time to time. In a totals bet, the bookmaker picks a number and you try to predict if the total number of points scored by both teams is above or below that number.
For example, let's say a handball bookmaker sets the total at 59.5 for an upcoming match. You can then either place a bet on the under or the over. If you think it will be a low game with few points scored, then you can place your money on the under. If you think it's going to be a high-scoring game, then you can bet on the over.
The nice thing about totals is that you don't have to pick a winner. So if you have two strong teams coming up and you're not sure who will win, you can still put a bet on the game. Go for the total and instead of predicting who will win, you only need to predict whether it will be a high-scoring game or a low-scoring match.
Other Things to Know About Online Handball Betting
Handball betting sites offer unique opportunities because it is not a widely watched sport. Handball doesn't have nearly the number of followers that other sports have. This presents an opportunity for the avid handball fan because handball betting sites have a hard time setting the odds of upcoming handball matches. There's not a lot of action to work with, news reports are sparse, and lines are set somewhat
This presents an opportunity for the avid handball fan because handball betting sites have a hard time setting the odds of upcoming handball matches. This makes it easier for the hardcore handball fan to spot value bets (odds that don't reflect reality).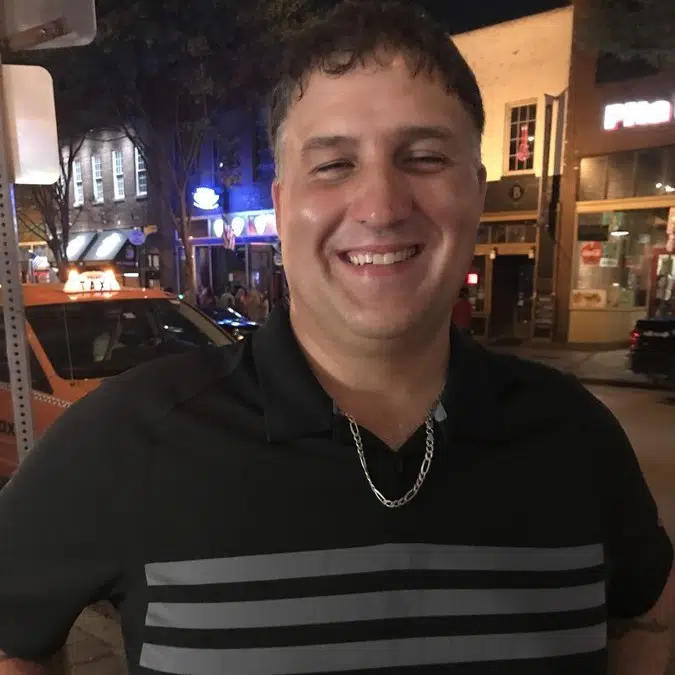 Mike Murphy is the founder of OnlineBettingSites.com and has over 10 years of experience in the legal online betting industry. A regular attendee of industry trade shows and conferences, Mike is a strong proponent of regulated markets and responsible gambling policies.