Sports betting is one of the few forms of "gambling" that can actually be profitable for the player. I put quotes around the word gambling because even though the average Joe might consider sports betting to be gambling, your results are ultimately a byproduct of skill. Luck may play a factor over the short run, but it is your ability to do research, make intelligent picks, identify value and manage your bankroll that ultimately determines how much you win or lose.
In the old days, learning how to bet on sports was a monumental task. You either had to be lucky enough to know a real sharp or you had to learn it on your own. Fortunately, we have the internet in modern times and can use that to find all kinds of useful and in-depth information. There are countless websites dedicated to the art of handicapping and making picks. Some of these sites are free to all while others only grant access to those willing to pay.
Just look around a little and you'll find handicapping and picks sites dedicated to every sport under the sun. There are handicapping advice sites for horse racing, football, basketball, rugby, soccer, tennis and more. It is no longer necessary that you learn things the hard way. There are a lot of people out there who are willing to share their secrets with the world at large.
Free Handicapping and Tips Sites
Not ready to pay for picks? That's no problem. There are all kinds of free informational sites out there that cover everything from the basics of betting to advanced handicapping strategy. Three free sites that I like to use include the following:
These sites are all awesome resources full of in-depth information provided for free by experienced bettors. Sports handicapping forums are particularly useful because you'll often find people willing to share tips and strategy that you would never see published at a normal website. The thing you'll have to watch out for with discussion forums is unqualified people giving out advice. Anyone can sign up for an account and talk a big game. You'll have to spend a little time following the discussions to figure out who's legit and who's blowing smoke.
Covers.com has both free handicapping advice and paid picks. If you visit the homepage, you'll find links to dozens of strategy articles, recent news, current betting odds and much more. This is one of the most in depth betting websites you'll find anywhere.
Best Betting Picks and Predictions Websites
Paid picks websites are very hit or miss. Some tipsters (or touts) are very good at what they do and share their information with anyone willing to pay. These are legitimate winning bettors who sell their picks at sports handicapping sites to supplement their income and minimize variance. You have to be careful though, because there are a lot of bad sports betting touts out there.
It requires very little know-how to set up a website, fudge up a winning bet record and start selling advice. It's a business that attracts plenty of less-than-savory types who are more than happy to push the promise of easy money. All you have to do is pay a one-time fee, they say, and then you'll be making money on autopilot.
The abundance of non-legit sports betting tips sites makes it difficult to do proper research. Just because someone publishes a winning record doesn't mean much if you don't know the person behind the website. It could be literally anyone.
Your best bet is to talk with knowledgeable industry people and ask around about specific touts. The odds are that someone out there knows what that tout is all about. Check a few reviews and see if the picks site delivers on its promises and is actually backed by legitimate handicappers.
Even with legitimate touts, you need to consider the price of the service and factor that in to your decision. If you're working with a limited bankroll and can only safely wager $10 a game, it's just not worth it to pay for that $800 season-long NFL package.
This leads into another point: touts are not perfect. If you decide to try a tout service for yourself, it's vital that you adhere to your bankroll management guidelines (I recommend keeping all wagers equal to less than 5% of your total bankroll). Professional sports bettors are happy to go 55% over the course of a season. This means that even if you do subscribe to a legitimate winning tout, you're still going to lose wagers fairly frequently. That's just the nature of the game.
This makes it even more difficult to sort the good from the bad. If you try a paid handicapping service and don't have a winning season, it's either a result of natural variance or because the handicapper doesn't know what he's doing. Hopefully your tout provides sensible reasoning for each pick, but even that's not enough to determine if your service truly is run by experts.
The same also applies to the reverse. If your handicapper delivers on a week of picks, is it because he's good or because he got lucky? I've even heard of some touts delivering opposing picks to 50% of their e-mail lists. Then he follows up with the half who received the winning pick to hit them up for a paid subscription. It's crazy out there.
The point of all this isn't to completely talk you out of paying for picks. There are most definitely legitimate sports betting handicappers out there capable of winning over the long term. I just want to make sure I dispel any notion that paying for picks is akin to guaranteed cash.
Now, let's talk about a picks site that I do believe in.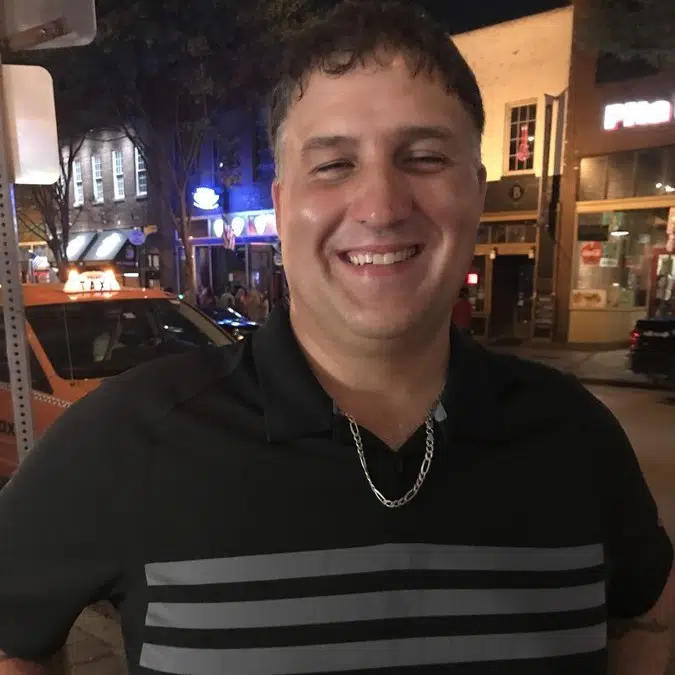 Mike Murphy is the founder of OnlineBettingSites.com and has over 10 years of experience in the legal online betting industry. A regular attendee of industry trade shows and conferences, Mike is a strong proponent of regulated markets and responsible gambling policies.