Line shopping is one of the most powerful tools a sports bettor can use to increase his bottom line. Finding the best line available on each wager placed can save bettors a tremendous amount of money over years of sports betting. In fact, getting the best price on your wagers is almost as important as which side or total a bettor wagers on.
What exactly do we mean when we talk about shopping for the best possible line? Line shopping is finding the best available line for a betting event at an online sportsbook. The internet offers hundreds of online sportsbooks to bettors, all of which offer different bet types, odds and promotions.
The original lines are set by a small group of handicappers out of Vegas, and are adjusted based the amount of bets each side or total receives. As bets come in, lines are adjusted and at some point sportsbooks may feel they've come up with an optimal line for the event, or they may continue to adjust the odds up until game time. Our goal as a sports bettor is to find the best odds available for our wager on the event.
Analyzing the Lines
For bettors who are more experienced users of sports betting websites, this section may seem obvious, but it's a good refresher for even more sophisticated gamblers.
Let's look at an example from an NFL game at two online sportsbooks:
Site A: Oakland Raiders +5 (-110) at Pittsburgh Steelers -5 (-110)
Site B: Oakland Raiders +4.5 (-110) at Pittsburgh Steelers -4.5 (-110)
In this example, Sportsbook A offers bettors a better line on the Raiders, and Sportsbook B gives bettors a better line on the Steelers. If a bettor is placing a wager on the underdog Raiders, he will certainly want more points with Raiders +5 (-110), and a Steelers bettor would want to cover fewer points and would bet Steelers -4.5 (-110).
However, it is crucial to note that books may adjust the juice rather than adjusting the spread. Instead of traditional -110 pricing, there may be different odds attached to the point spread. Here, is another example:
Tampa Bay Buccaneers +3 (-120) at Carolina Panthers -3 (-110)
In this example, the Buccaneers are the underdog and the Carolina Panthers are the favorite. But, let's look more closely. The Buccaneers are -120 instead of the -110 pricing. Moves like are ways for the books to move the line, without actually moving the line. If a book settles on a number they want, such as 3, and garner lopsided action, they may choose not to move the number but will adjust the odds for the bet. This is just another way of adjusting the odds based on betting activity, but staying on a key number.
Line Shopping Effectively Is Key To Winning
While line shopping seems straightforward, there are plenty of ways to find the best line more effectively and some tips for getting the best price available.
Using a Wide Variety of Sports Betting Websites
Online sportsbooks are certainly not the same, at any given time there can multiple different numbers and attached odds on a single game. Having money at a few different sportsbooks can help make it a lot easier to find the best line. Some books are commonly known to offer better underdogs lines than others, and others may be slowing at moving lines – allowing bettors to hit a line before it adjusts. Many online sportsbooks have fully reduced juice, usually at -105 pricing, but others may offer free bets or other promotional times where bettors can pay less juice to make their bets.
Compare Odds and Lines
Of course, bettors should compare odds at a variety of different sports betting sites before placing their wager. Many places offer live odds comparisons between online sportsbooks and can easily be found by searching Google. Remember, don't just look at the spread or basic odds, but also be aware of the adjusted juice. Bettors can sometimes pay a lot more for a wager when the odds are -125, but can also benefit from the other end of the spectrum at +105. Be sure to take into account all the factors in the line before betting on sports online.
Think Before You Make A Sports Bet
Sports betting is a science, and part of the equation is getting the best line available. That means looking at lines at several sportsbook sites, trying to anticipate line movement and looking for unique promotions or bonuses that may help you pay a cheaper price for your bet. Would you buy a product without looking for prices at other stores? The same principle applies here, do your research, getting the best line available is indispensable to the successful sports bettor.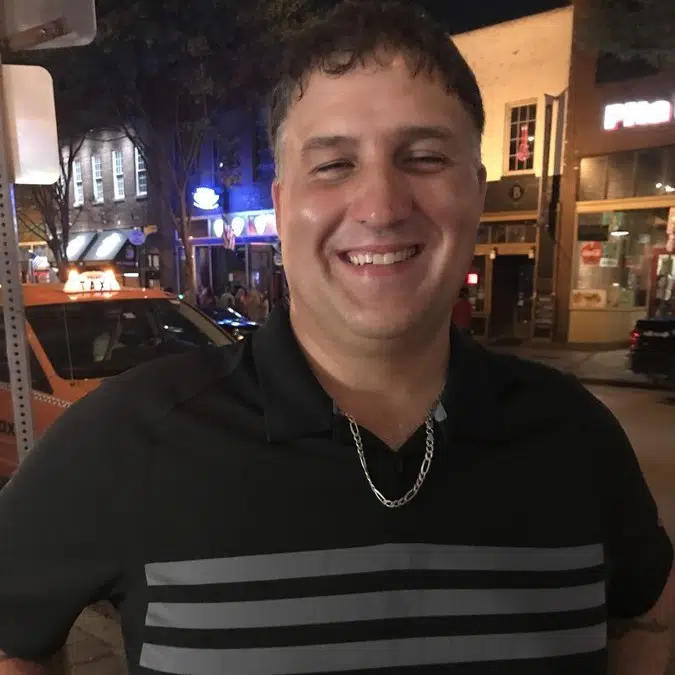 Mike Murphy is the founder of OnlineBettingSites.com and has over 10 years of experience in the legal online betting industry. A regular attendee of industry trade shows and conferences, Mike is a strong proponent of regulated markets and responsible gambling policies.