Prop bets at online betting sites, short for propositional bets, are wagers made on very specific outcomes of an event. They began in the 1870s when baseball fans used prop bets to add more excitement to the game. Prop bets grew in popularity when Las Vegas started to allow the unique wagering type in the 1930s.
Today, the Super Bowl is the most popular event for placing prop sports bets and wagers, but punters will also find propositions offered on a myriad of events including awards shows, celebrities, and more. Prop bet betting sites allow players easy access to the thousands of props available.
Where to Make Prop Bets Online
The possibilities for prop bets online are infinite. Nearly anything that happens during a sporting event or major television show can be made into a proposition or "if" bet. For example, players can bet on how many touchdowns a quarterback will throw during a game or what song a particular band will play at the Grammys. Because of the wide possibilities, prop bets are more difficult to handicap than traditional wagers. Players need to do their research and really understand the sport or event they wager on.
Betting sites sometimes use prop bets on popular current events to entice new players to register. For example, wagers on how certain states will vote during presidential elections are popular on prop betting sites, giving players wtih little sports interest a chance to make wagers.
Prop bets generally attract a different audience than standard sports betting. Casual bettors make prop bets for entertainment, while more hardcore punters don't take the wagers seriously.
What Is Proposition Betting Anyways? A prop bet offers the chance to predict the outcome of an event.
Examples Of How Prop Bets Work: Prop bets are usually listed for a big game. The Super Bowl has tons of prop bets, including which team will win the coin toss, and whether it will be heads or tails. Prop bets in sports betting can be any of the following:
"What quarterback will thrown the first interception of the Super Bowl?"
"Who will hit more doubles in the World Series?"
"Will either team score in the final two minutes of the game?"
"Will either team go on a double digit run during the game?"
"Which team will be the last to score?"
"Which team will be the first to be penalized?"
Prop bets offer a varying amount of money to win. Oddsmakers determine the odds of the event happening, and it is the bettors job to decide if they feel the bet is worth it or not. For example, a prop bet may show at -150 or +180, or basically anything in between. What this means:
When a (-) is shown that means you are receiving less money than your bet. Don't worry – you will get your betting money back, along with your winnings. In this example, a -150 would mean that for every $15 you wager, you would win $10.
When a (+) is shown that means that the bet is the "underdog" or receiving more money than you risked, along with getting your money that your stake back. In the example shown above a +180 bet means for every $10 you wager, you would win $18.
If a bet is looked at by the odds makers as an even bet, many times you will see it placed at -110. This is the basic amount, as the book takes some "juice". The juice is the money the book charges you, per say, for making the bet. All -110 bets mean is that for every $11 you wager, you win $10.
Advice For Players Making Prop Wagers
Prop bets can be a lot of fun. Many props have a 50/50 chance of winning, less the "juice". Keep in mind oddsmakers almost always have an advantage of winning. Make sure you really like your prop bet before you place money on it. We always suggest using proper bankroll management and only betting a reasonable amount of units.
Attributes of the Best Prop Betting Sites
The best sites make it easy for players to choose where to place prop bets online, offering a wide selection of props on a variety of markets. All potential wagers should be divided by category, with the odds clearly listed next to each bet.
Prop bets attract a lot of first time punters. Because of this, the best prop bet betting sites usually offer players a welcome bonus when they register and make their first deposit, usually a match percentage. The best prop bet betting sites also offer a valuable rewards program for frequent players and loyal customers.
It is important to choose a prop bet betting site that gives real money punters and online players several options and methods for depositing and withdrawing betting money. The best prop bet betting sites allow players to make deposits with a Visa or MasterCard credit card, by bank transfer or by using an eWallet service. Players should choose a site that offers data encryption to ensure all transactions are secure.
The best prop bet betting sites provide 24/7 customer support to address any concerns or questions that may arise. Support should offer many options to be reached including email, live chat, or a toll free phone number.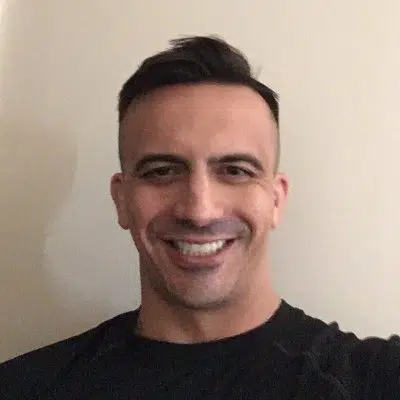 Wes Burns has more than a decade's worth of experience as a writer, researcher, and analyst in the legal online betting industry and is co-founder of OnlineBettingSites.com. Wes approaches his work from the viewpoint of players.