Most sites offer online sports betting rewards programs, and nearly all sports betting sites offer new customers some form of signup bonus as an incentive to register an account and make a deposit. New player bonuses are great except they are one-time things. After you get your bonus and cash it out, that's it for free cash – unless, of course, your site has a rewards program for loyal and VIP bettors.
Welcome bonuses are not the end-all, be all of sports betting promotions. Most sites also have rewards programs that encourage players to stick around and stay loyal. Every rewards program is unique but the one thing they all share is that the more you bet, the more you get in return.
Ask any competent sports bettor and he'll tell you that successful betting is all about finding value anywhere you can, by taking full advantage of sports betting rewards programs. This refers primarily to placing wagers that show value, but it also includes getting an advantage by any legal means possible. Sports betting loyalty and VIP programs pad the bottom line without you having to do anything other than placing bets like you normally would.
Best Sports Betting Loyalty Programs
Anyone who bets on sports online with any regularity is missing out if they're using an online sportsbook that doesn't reward its regular customers and VIP bettors with a loyalty club. There are just too many quality online sportsbooks out there for you to content yourself placing bet after bet as a loyal customer without getting anything in return. If you bet more than once a month, I urge you to consider any of the above sports betting sites that all offer a top-notch sports betting rewards program.
Sure, you can get by without a sportsbook loyalty program if your handicapping skills are up to par, but there's no point in missing out. Any decent rewards system will reward you for doing something you were planning on doing anyways (placing bets). There's a whole lot of upside and no downside. The only thing your favorite brand will ask in return is your loyalty. It's basically a promise along the lines of "give us your action and we'll take care of you."
Sports Betting Loyalty Schemes and VIP Programs
Loyalty schemes and VIP tiers are just some of the terms you'll see used to describe sports betting reward programs. Whatever it's called, the basic goal of any rewards program is to earn your repeat business. Every program has its unique points but they all give you incentives based on your volume of play. The more you play, the better the rewards.
Note: Proper research and bankroll management will always have the greatest impact on your long term results. Don't let the allure of a sports betting rewards program distract you from the ultimate goal of placing smart wagers and making money through smart betting. Look at your rewards program as a nice bonus, not the primary focus.
Long Term VIP Rewards
Long term rewards programs last for the life of your account. One bookmaker has been promising money-back guarantees on bore-draw football matches for a very long time. They also promise to have the best prices on certain types of horse races and offer accumulator bonuses for some sports. You don't have to do anything special to qualify for any of these guarantees.
Rolling Promos
Some sites simply host rolling promos rather than structured VIP rewards programs. Typically, these sites host promotions for whatever season is "in" at the time. For example, the NFL season might be celebrated with a season-long contest to see who wins the most wagers or offer cash bonuses for people who place at least one bet each Sunday.
Cashback rewards are also fairly common. The basic idea with a cashback program is that for every wager you place, a percentage of that is returned to you at the end of the month. You'll see this quite often for horse racing betting and during the run-up to major sports championships.
Most online sportsbooks also offer reload bonuses to loyal customers. In some cases, these bonuses are offered to anyone with an account and in others, you only get the bonus if you place a bet on a certain event or meet some other qualification. A reload bonus works just like a new player bonus except it's open to existing customers as well.
Tiered VIP Programs
Tiered sports betting VIP rewards programs are formally structured and give you increasingly valuable benefits based on how much you play. In a typical tiered system, you'll get VIP points for every dollar wagered. As you earn points, you move up through levels in sportsbook VIP programs. The higher your level, the more you get back in return.
The rewards given by VIP and loyalty programs range from simple reload bonuses to earning reduced juice lines. Tiered programs are especially valuable for high-volume gamblers but not as useful for casual gamblers. You only get to the really good stuff when you reach the higher VIP levels.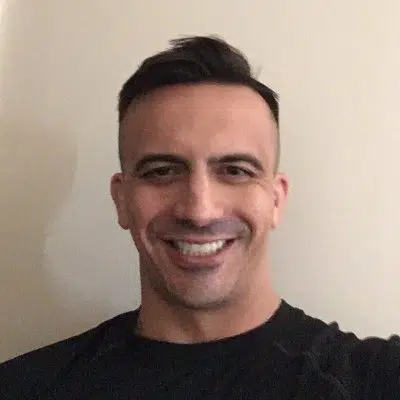 Wes Burns has more than a decade's worth of experience as a writer, researcher, and analyst in the legal online betting industry and is co-founder of OnlineBettingSites.com. Wes approaches his work from the viewpoint of players.