The hardest thing about betting on snooker online is finding action in the first place. Your typical local bookie probably doesn't have anything to do with the sport. For most of us, the internet is by far the best option for real money snooker betting.
Although snooker betting sites remain a niche market to this day, it is showing some signs of reemergence. The World Snooker Association is actively promoting itself to new markets and expanding its lineup of professional events. In just the last five years, they have increased the number of events on the professional circuit from less than 10 to more than 25.
Online bookmakers have taken notice of the growing interest and have responded with greater dedication to snooker betting. In other words, it's getting easier to find snooker betting sites. Here's a list of reputable snooker betting websites that offer action on all major tournements and events.
Best Snooker Betting Sites
There are two reasons these snooker betting sites get our recommendation. First, they are all very well known brands that have collectively served millions of customers since the late 90s. Safety is always a concern when betting online, so it pays to stick with snooker betting sites that have name recognition and a history of treating customers well.
Second, these snooker betting websites offer the most in-depth coverage of the sport. Brands that cater to the UK tend to have the greatest selection simply because that's where the majority of the interest in snooker originates.
Major Snooker Tournaments and Events
Professional snooker events almost always take place in the knockout format. In a knockout tournament, the winner of each match is determined by the first player to win a specific number of frames.
Betting on the World Snooker Championship – The most prestigious professional snooker tournament is the World Snooker Championship. Televised and held annually at the Crucible Theatre in Sheffield, England. The first championship took place in 1927 and was won by Joe Davis (who went on to win a further 14 times). These days, the championship still attracts a large viewing audience and offers a prize pool of over £1,200,000.
There are number of other ranking snooker tournaments played throughout the year, with other notable events being The UK Championship, The Masters, and the Snooker Grand Prix. Some snooker bookmakers also cover the Champion of Champions, the Seniors World Championship, Indian Open, and China Open.
Types of Snooker Bets and Wagers
Now, let's cover a few of the most commonly available types of snooker bets.
Snooker Match Betting: Match betting is a straightforward form of wagering in which you select one of two competing players to win the match. Snooker betting odds are set according to each player's perceived strength and recent form. Underdogs are given a higher payout in order to make them more attractive to punters. Favorites are given lower payouts to account for the likelihood of him winning.
Snooker Futures a.k.a. Outrights: An example of a future or outright bet in snooker would be selecting which player you believe will win a tournament. For example, at the start of the World Championship, you could decide which player you believe will win the tournament and place your bet on that player.
Snooker Props a.k.a. Specials: There is not much in the way of these types of bets in snooker, although some of the top online snooker betting sites will have a few markets open during a major tournament. Bets might include which player gets the highest break of a tournament, which players will reach the finals and who will win the most frames.
Snooker Betting Strategy and Basic Tips
Snooker is a tough sport to handicap successfully due to the sport being dominated by a few big names. In many cases, the snooker odds on the top players just don't offer any value. Players like Ronnie Osullivan and Mark Selby are massively favored to win any given tournament and as such, the payouts on them don't make financial sense.
A better alternative is to pay close attention to the underdogs and up-and-comers. The bright spot here is that news coverage on these guys is spotty at best. Dig deep with your research online and follow these players' personal lives, travel schedules, and mental statuses, so you can get a significant advantage over the general betting public. Google is always a useful resource for this kind of information, but don't forget about Twitter, Facebook and personal blogs.
Information is especially limited in snooker and if you're willing to go the extra mile, you will easily find useful tidbits overlooked by other punters and maybe even the snooker oddsmakers.
Finally, don't feel obligated to bet on a tournament if you can't spot decent value. If you think someone like Selby is a lock to win it and the odds reflect that, it's best to just pass and wait for a better spot. There's no point in betting if you can't identify a strategic advantage. Blindly gambling on the favorite is not a winning strategy in any sport, and especially not in snooker.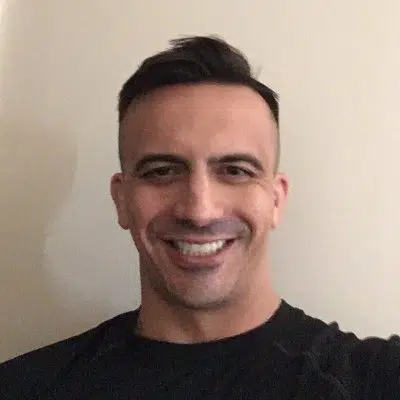 Wes Burns has more than a decade's worth of experience as a writer, researcher, and analyst in the legal online betting industry and is co-founder of OnlineBettingSites.com. Wes approaches his work from the viewpoint of players.