Wimbledon Betting Odds and Offers: 2017 Analysis

Have we gone back in time? Wimbledon 2017 is coming up and Roger Federer is the favourite.
Probably the greatest men's player of all time, Federer will rock up at SW19 seeking a historic eighth title that would make him the most successful player in the history of the tournament.
Federer's seven titles place the veteran Swiss level with Pete Sampras in the Open era and, having already won the Australian Open this year, many are tipping him for success again.
But Federer has only won Wimbledon once since 2009, losing in the final twice in the last three years, so it is far from a certainty that he will pick up a 19th Grand Slam singles title.
The main competition is likely to come from the other members of the Big Four – Andy Murray, Novak Djokovic and Rafael Nadal – who have shared out the Wimbledon title since 2002.
Lleyton Hewitt was the last player aside from the Big Four to lift the trophy and as is so often the case at Grand Slam events, the betting is led by Federer, Murray, Nadal and Djokovic.
Previous beaten finalists Milos Raonic and Tomas Berdych will be hoping to go one step better at this year's Wimbledon, while Stan Wawrinka is trying to reach the final of the tournament for the first time in his career.
A raft of up and coming players including the likes of Alexander Zverev and Grigor Dimitrov are also looking to win their first ever Grand Slam event and their talent could light up the event.
It all comes back to Federer, however, although Murray will have the backing of his home crowd.
Federer has massive support on the grass courts of the All-England Tennis Club and his fans would love to see him win the tournament again, a success that would be even more special at the age of 35.
Promotions Alert: Many Sites Have Special Offers for Betting on Wimbledon
Update: Just this morning we went looking for special offers just to bet on Wimbledon and found a ton of promotions that are worth a look.
Betting sites are offering enhanced odds on select markets, money-back guarantees, accumulator payout boosts, additional places paid on each-way bets, free bets for Wimbledon and much more.
We found so many Wimbledon promotions that we set up an entire section at the bottom of this page for Wimbledon offers.
2017 Wimbledon Opening Betting Odds
Federer was beaten in the semi-finals by Raonic last year, but the Swiss will be desperate to taste victory at Wimbledon one last time in what has been a glittering career.
He starts the tournament as the favourite – with odds priced up at around the 11/4 mark – which is partly due to the shock decline of the formerly dominant Djokovic and the loss of form suffered by Murray after his recovery from injury.
The bookmakers are at least partly tempted by the beautiful narrative, though, with a Federer win something that millions of tennis lovers around the world would dearly love to watch.
Of the Big Four, the best value may well come from Murray, the defending champion. The world number one suffered a shock early exit at his traditional warm-up event at Queens Club, but surprisingly shook off his fitness and form issues to reach the semi-finals of the French Open.
Murray can be backed at 7/2 with many bookmakers to win his third Wimbledon title in the last five years, while French Open champion and King of Clay Nadal is at 5/1, with Djokovic at 6/1.
US Open Betting Favourites
These are the players with the best odds to win this year's Wimbledon tournament.
Roger Federer
ATP World Ranking: 5
Odds to Win: 11/4
Things to Like: Federer knows what it takes to win Wimbledon. With seven previous triumphs at the tournament, few players have amassed as much experience as the Swiss on the grass courts. Federer is also enjoying somewhat of an Indian summer in his career, having triumphed against the odds at the Australian Open earlier in the year. Many felt he would never win another Grand Slam event and he proved them wrong.
Things Not to Like: Federer is resurgent but it is hard to argue he is anything like the player who won five successive Wimbledon titles at the height of his greatness. At 35, the slightest injury niggle could derail Federer's tournament and it would only take one long match early in the competition to make it very hard for him to go all the way. Losing two of the last three Wimbledon finals could have also taken a toll on Federer.
At Wimbledon: Seven titles, the most recent of which came back in 2012 when he beat Murray, battling back despite dropping the opening set of the final 4-6 to the Briton.
Last tournament: xxx – Halle
Andy Murray
ATP World Ranking: 1
Odds to Win: 7/2
Things to Like: The defending champion has always looked stronger on grass than other surfaces and he is a two-time winner of his home Grand Slam. Last year was the best of Murray's career, the Scot finally reaching the top of the ATP rankings by derailing Djokovic. Coach Ivan Lendl will be in Murray's camp for Wimbledon and his results always seem better with Lendl in his corner.
Things Not to Like: Murray's results have been unpredictable, although he impressed in battling through to the semi-finals at Roland Garros even though he often struggles when playing on clay. Murray has a young family now and there is a suspicion he is not totally focused on tennis. Murray has only won one tournament since the turn of the year, an ATP 500 event in Dubai.
At Wimbledon: Champion in 2013 and 2016, beating Raonic easily in last year's final.
Last tournament: Suffered a shock first-round defeat at the Aegon Championships, a Wimbledon warm-up he has won five times, losing heavily to unfancied a lucky loser, Jordan Thompson.
Rafael Nadal
ATP World Ranking: 2
Odds to Win: 5/1
Things to Like: Nadal heads to London on the back of his historic La Decima triumph at the French Open, where he won the tournament for an unprecedented 10th time a couple of weeks ago. He should therefore be full of confidence, especially as that victory sent him up to second in the world rankings. He is closing the gap on Murray and it is not impossible he could become the top-ranked player in the world again, even before the end of the year if he keeps up his fine form. Nadal also reached the final of this year's Australian Open, losing an epic final to old rival Federer.
Things Not to Like: Nadal is 31 and like Federer injuries have had an impact on his fitness levels, although he looked stronger than ever at Roland Garros recently. Nadal has not reached the final of Wimbledon since 2011 and he has lost in the first two rounds on three of his last four appearances at SW19, so he is vulnerable in the early stages of the competition. The Spaniard accepts that playing on grass is tough for him because of the impact on his knees.
At Wimbledon: Nadal won the event in 2008 and 2010, reaching the final three times in a four-year spell when he was arguably playing the best tennis of his career. The 2008 final, in which he eventually beat Federer, is regarded as one of the finest matches in tennis history.
Last tournament: Nadal battered Wawrinka in the French Open final and promptly pulled out of Queens to ensure he will be fit for Wimbledon, although he will have a lack of practice on grass.
Novak Djokovic
ATP World Ranking: 4
Odds to Win: 6/1
Things to Like: A proven champion, Djokovic has won 12 Grand Slam singles titles and is rightly thought of as one of the top players of the modern era. He plays well on grass, winning two of the last three Wimbledon titles, and has held all four Grand Slam titles at the same time, a rare feat. His form has improved a little in recent months and he could be coming back towards his best.
Things Not to Like: Djokovic's form has fallen off a cliff in the last 12 months amid rumours the Serb is suffering from off-the-court problems that have affected his focus on the game. Djokovic has lost all of the four Grand Slam titles he simultaneously held during that period and has slipped to fourth in the world rankings as a result, while he only reached the quarter-finals of the French Open. He had previously been in the world's top two since 2011 and there are increasing murmurs that his time as an elite tennis player is over.
At Wimbledon: A three-time champion, Djokovic lost in the third round to No28 seed Sam Querrey last year, marking the first time since 2009 that he did not reach at least the semi-finals.
Last tournament: Djokovic is currently tuning his grass-court game at Eastbourne, an event he has never played before, having lost in the last-eight at Roland Garros to Dominic Thiem.
Possible first time champions
None of these players have won Wimbledon before, but they could go close this year.
Milos Raonic
ATP World Ranking: 6
Odds to Win: 14/1
Things to Like: The Canadian got to the final last year, so he is showing he can compete on the big stage, although he is yet to claim his maiden Grand Slam title. His big-serving style suits the grass at Wimbledon and he should power through the early rounds without much trouble, ensuring he has plenty of energy for the battles ahead. Ranked six in the world, Raonic should earn a high seeding that gives him a relatively straightforward passage to the later rounds too.
Things Not to Like: Raonic looked over-awed in the 2016 final and was blown away by Murray, although the Briton was in supreme form, so there are question marks over his temperament in big matches. Raonic was one of the seeds to suffer a shock early exit at Queens, where he was beaten in the first round by Thanasi Kokkinakis despite being the tournament's third seed.
At Wimbledon: Semi-finalist in 2014 and runner-up last year, so he is getting closer.
Last tournament: A shock first-round loss to Kokkinakis at the Aegon Championships in London.
Stan Wawrinka
ATP World Ranking: 3
Odds to Win: 33/1
Things to Like: Stan the Man is a tough competitor in Grand Slam events and got to the final of the French Open, although he was beaten rather easily by Nadal. The Swiss has his eye on becoming the world's number one, but he needs a good showing at SW19 to narrow the gap on the current top-ranked player, Murray. Wawrinka is a three-time Grand Slam champion and the Wimbledon title is the medal he is missing.
Things Not to Like: Wawrinka often struggles on grass and he was another big name to be dumped out of Queens early, losing in straight sets to clay-court specialist Feliciano Lopez.
At Wimbledon: Wawrinka's record at SW19 is not good – the Swiss has never been past the quarter-finals of SW19 despite playing 12 times at the event.
Last tournament: Lost in the first round of the Aegon Championships, but he may have been still recovering from his exertions at Roland Garros.
Grigor Dimitrov
ATP World Ranking: 11
Odds to Win: 28/1
Things to Like: The Bulgarian is approaching the peak years of his career at the age of 26 and has looked in good form warming up for Wimbledon at grass-court event the Aegon Championships. Reached the semi-finals of this year's Australian Open, his best Grand Slam performance to date.
Things Not to Like: Dimitrov has lost in the third round at Wimbledon in each of the last two years and there is a sense he has not fulfilled his potential, with many people having tipped him to be a multiple Grand Slam champion earlier in his career.
At Wimbledon: Semi-finalist in 2014 when he was beaten by eventual champion Djokovic in straight sets, but that is the only time he has made it to the second week at the tournament.
Last tournament: xxx – Queens
Alexander Zverev
ATP World Ranking: 12
Odds to Win: 22/1
Things to Like: Considered to be one of the best young players on the tour, 20-year-old Zverev was the youngest player to break the top 20 rankings since Djokovic in 2006. Zverev collected his first Masters title at this year's Italian Open, beating Djokovic in straight sets in the final.
Things Not to Like: Zverev has yet to go past the third round of a Grand Slam tournament, so it is hard to see him suddenly becoming a contender to win titles as there is work to do on his game.
At Wimbledon: Beaten in the third round last year and lost in the second round in 2015.
Last tournament: xxx – Halle
Wimbledon is one of the major betting events of the year and bookmakers around the world will be tripping all over themselves to stand out from the crowd to attract new customers or reactivate dormant accounts. The closer we get to tournament start time, the more promotions we'll be seeing from all the world's best tennis betting sites.
Wimbledon 2017 gets underway on 3 July and will run through 16 July. The ladies' singles finals and ladies' doubles finals will be played on Saturday, 15 July while the men's singles finals and mixed doubles finals will close out the tournament on Sunday, 16 July.
Live television coverage in the UK will be provided by BBC. In the United States, you can watch Wimbledon matches live on ESPN and ESPN2.
---
Best Wimbledon Bookmakers
---
We're publishing this post a little earlier than usual in order to get a head start on Wimbledon this year, so we expect even more promotions to go live as the tournament approaches. We will update this post regularly during the lead-up to Wimbledon 2017 as new offers are announced.
Some types of tennis betting promotions we have seen around this time of year in the past included standard free bet offers for new customers, reload bonuses for existing customers, enhanced odds on select markets, enhanced accumulators and refunds for unsuccessful wagers.
---
2017 Wimbledon Betting Odds
The top tennis bookmakers are now taking early odds on the outright winner of Wimbledon 2017. We've got odds for both the men and women published below. The first set of tables is for the outright odds as offered by international betting sites. The second set of tables below that is for all of our American readers.
We'll be limiting each table to the top-20 players to win. If you want to bet on longer-shot players, you can use the links at the bottom of any column to visit that betting site and see the full list of players. As always, our purpose with these tables is to compare the odds for each player across the top bookmakers so you can make sure you win the most for your picks.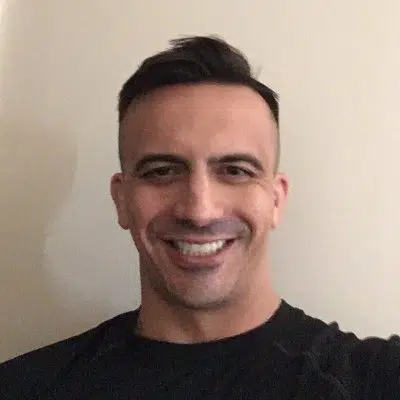 Wes Burns has more than a decade's worth of experience as a writer, researcher, and analyst in the legal online betting industry and is co-founder of OnlineBettingSites.com. Wes approaches his work from the viewpoint of players.