2015 PGA Championship Betting Odds and Preview
The 2015 PGA Championship will run from 13-16 August at Whistling Straits in Kohler, Wisconsin. The 72-par course consists of 7501 yards and favours long hitters. It is also home to the unique "all sand is a bunker" rule that may well have cost Dustin Johnson a title there in 2010.
As the golfers finish up their last few rounds of practice this week, the oddsmakers are busy preparing for a big influx of wagers. This is the last golf Major of the year and presents one last big opportunity for all our golf fans out there. Today, we'll be taking a look at the top players and do the usual comparison for outright winners.
Where to Bet on the 2015 PGA Championship
Rank
Betting Site
Bonus
Rating
Visit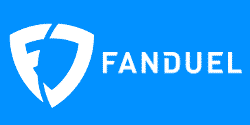 As usual, every major golf betting site will be hosting the standard assortment of outright winner wagers. You can bet on anyone winning the whole thing with payouts that range from a respectable 6-1 to as high as 1500-1 if you want to go for a long shot.
In addition to outrights, you'll also be able to place matchup bets on pairs of golfers, trios of golfers and groups of five golfers. Some sites also have special props such as whether or not there will be a hole in one. Read on for everything you need to know about betting on the 2015 PGA Championship.
Jordan Spieth: The favourite at Whistling Straits this year has had an incredible 2015 already and will go in this week attempting to win his third Major in a year. If he takes first, he'll be the first person to do so since 2000-era Tiger Woods.
Spieth's two previous Major wins this year occurred at the Masters and US Open. The 22-year old amassed all sorts of impressive statistics in both event – the youngest player to ever lead the Masters after the first round, broke the 36-hole score record for the Masters and achieved the first wire-to-wire Masters win since 1976. He was equally impressive en-route to his US Open win.
Rory McIlroy: The world number one is back in action and has already run a few practice runs at Whistling Straits. He's supposedly back to 100% health now after sitting out at the Open Championship with an ankle injury. You can't blame the bookmakers for not ranking him as the number one contender.
If you can stomach the questionable ankle, Rory McIlroy is paying out around 10-1 depending on where you look. It is not often that you get odds like that on the number one golfer in the world. The question is if he is able to pick right back up where he left off. Rory says that he has kept his short game sharp this whole time and had no trouble putting around even with the cast on. He also seems to have no trouble whatsoever with his hard drives so far during the last couple practice rounds on the course.
Jason Day: Jason Day clearly has it in him to close out major events. His two PGA Tour wins this year add to an already-impressive nine finishes within the top 10 at Major events. He hits a long ball and this is a long course. Day is going to win a Major eventually – we just have no idea which one it will be. His 12-1 or better betting odds are tempting.
Dustin Johnson: Well, he is clearly capable of almost winning the PGA Championship. He comes close often enough that you think it all has to click eventually. He very well could have won this event back in 2010 if it wasn't for that minor bunker-grounding incident.
Best Betting Site for the 2015 PGA Championship
It's tough to pick just one site for the 2015 US PGA Championship. They have a perfect track record for security and are often home to the best odds. I still recommend you use the comparison chart below because different sites come to different conclusions about each golfer.
The other advantage you get at golf betting sites is a big selection of bet-types. Visit the golf section and then choose "PGA" and you'll see a long list of different types of wagers. They have the usual outright odds in addition to 3-ball betting, group betting (pick the best golfer out of 5), top UK/Japanese/Irish/Asian/etc. player, top 5/10/20 finishes for individual golfers and much more.