PGA Tour Launching Integrity Program to Combat Betting Corruption

The PGA Tour will be launching a new program to more closely monitor sports betting as it relates to professional golf beginning on January 1st, 2018. The new Integrity Program will implement a more comprehensive policy regarding sports betting and will have the PGA Tour partner with sports data firm Genius Sports to monitor regulated betting markets around the world for suspicious betting activity.
Current PGA Tour policy strictly forbids players from participating in gambling, but the new program will extend that prohibition to just about everyone connected to PGA events.
A PGA Tour statement released on Monday explains:
"While the TOUR has a longstanding policy prohibiting players from betting or related activities at TOUR-related events, the new Integrity Program is more comprehensive. It will cover all facets of competition and operations on the six Tours overseen by the PGA TOUR, including players and their support teams, all tournament staff and volunteers, the entire PGA TOUR staff and the PGA TOUR Policy Board."
The Integrity Program's mission statement reads as follows:
"To maintain integrity and prevent and mitigate betting-related corruption in PGA TOUR competitions – ensuring competitions always reflect, and appear to reflect, the best efforts of the players, while protecting the welfare of the players and others involved with the PGA TOUR – through clear policies and regulations, ongoing education and training, and effective and consistent monitoring and enforcement functions."
PGA Tour Joins with Genius Sports
The PGA Tour has also reached an agreement with Genius Sports to assist with implementing the program and providing ongoing services. These services include monitoring global betting markets for suspicious betting activity and providing educational services for PGA Tour players, caddies and officials.
Genius Sports is a sports data firm that works with bookmakers, sports leagues and federations around the world in a variety of capacities ranging from helping leagues identify corruption to supplying online bookmakers with real-time data from events.
A Genius Sports press release explains that Genius Sports will provide "important insight into global betting activity on its [The TOUR] tournaments across the PGA TOUR, PGA Tour Champions, Web.com Tour, Mackenzie Tour-PGA TOUR Canada, PGA TOUR Latinoamérica and PGA TOUR China, covering approximately 140 events per year."
Genius Sports is well-situated to provide these services to the PGA Tour as one of the largest sports data firms on the planet. In addition to providing data to international bookmakers and sports leagues such as the ATP, WTA and English Premier League, Sports Genius also works with major sports regulatory bodies such as FIBA to fight gambling-related corruption.
The educational program developed for the PGA Tour is designed to help "players, caddies and officials to identify, resist and report incidents of potential betting corruption." Educational workshops and e-learning modules will also provide ongoing education regarding PGA Tour regulations, identification of betting-related corruption and the potential consequences of involvement in betting corruption.
Why Now?
The PGA Tour is actually a little late to the party as far implementing a serious anti-betting corruption program. Professional tennis established the Tennis Integrity Unit in 2008, the MLB signed a deal with Sports Integrity Monitor (SportIM) in 2015 and FIFA teamed up with Sportradar in 2017 to enhance the league's previously-existing anti-corruption program.
International sports leagues have long taken steps to fight against negative betting influences, especially leagues with a significant presence in gambling-friendly markets such as the UK. PGA Tour officials do not believe match fixing has become a problem in golf yet, but do acknowledge the potential is there.
As the PGA Tour itself becomes more international in nature, the sport has wisely followed the lead of these other leagues combatting corruption. While the major PGA Tour events are more difficult to corrupt due to the money involved for participants, players competing in smaller events hosted in Latin America and Asia do not earn nearly as much and the risk needs to be addressed.
There is also the issue of increasing momentum for legal sports betting in the United States. Between the growing fantasy sports industry and a pending Supreme Court case that could realistically overturn the federal sports betting prohibition, the PGA Tour has every incentive to get ahead of the issue and protect the sport from any negative gambling influences.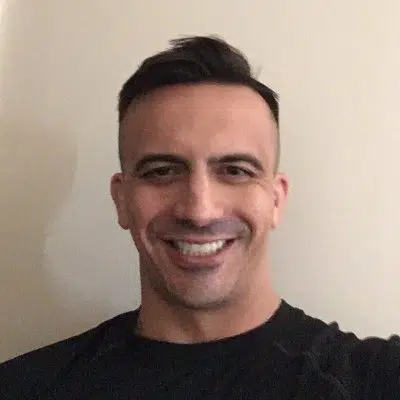 Wes Burns has more than a decade's worth of experience as a writer, researcher, and analyst in the legal online betting industry and is co-founder of OnlineBettingSites.com. Wes approaches his work from the viewpoint of players.