2016 Breeders Cup Betting
The annual Breeders' Cup horse racing festival is about to roll into town once again. The 2016 Breeders' Cup will run from 4-5 November at Santa Anita Park in California for two days of intense racing and betting action. Of all the major races hosted around the world each year, the Breeders' Cup is one of best for horseplayers as it includes top notch competition, many races to choose from and some of the biggest payouts in all of horse racing.
---
Best Breeders' Cup Betting Sites
---
Horse racing betting sites are beginning to publish early odds on the Breeders' Cup and will be taking the full range of wagers that anyone actually present in-person will have at hand. With some of the payouts already expected to top six figures on mere $2 bets, this is not one to miss. What's more, you don't even have to leave the house to get your game on. The world's best horse racing sites will cover every race of the event.
This year's Breeders' Cup will span thirteen races across two days beginning on Friday afternoon and running all through Saturday. Each race will have a purse of no less than $1,000,000, which explains the high level of talent we see each year at this event. The $6,000,000 Breeders' Cup Classic serves as the capstone race at the end of the day Saturday, but no race that weekend will be small or meaningless.
How to Bet on the Breeders' Cup
Whether you're attending the 2016 Breeders' Cup in person or simply plan to bet from the comfort of home, you will have many different types of wagers to choose from. The most basic individual wagers serve as a nice starting point for anyone with little-to-no horse racing experience.
Win, place and show bets all revolve around picking individual horses to perform well in a single race. A win bet pays if your horse takes first, a place bet pays if your horse takes first OR second and a show bet pays if your horse finishes anywhere among the top three. These are all simple enough bets to understand and still pay pretty well thanks to the large fields and unknown runners in the non-Classic races.
While the win/place/show bets can indeed offer impressive payouts, the exotic wagers are where you start to see the really big payouts. Exactas, trifectas and superfectas have you pick the top two, three and four finishers in any one race in that exact order. The increased difficulty in getting these wagers correct greatly magnifies the potential payouts.
For example, the Breeders' Cup website has already published an advance notice of a $2 superfecta that is expected to pay nearly $700,000. That's quite a return on your money for picking the top four finishers of just a single race.
Some of the difficulty in getting exotic wagers correct in Breeders' Cup races (especially in the first twevel races) is that once you get down past the top one or two horses, the field becomes way less uncertain with horses that don't have established names or a whole lot of experience.
This is where wagers like the Pick 3 and Pick 6 prove useful. These wagers involve multiple horses and require you to specify an exact finishing place, but are spread across multiple races. In a Pick 3, you are asked to pick the first place horse in three consecutive races. In a Pick 6, you do the same except across six different races.
The advantage here is that you don't have to dig as deep into the starting lineup for each race. You only need to pick the one horse you feel strongest about in each race. This makes for an easier decision-making process versus trying to figure out which random horses will finish 2nd, 3rd and 4th in a single race.
The payouts for these can be just as impressive. Once again, we can turn to the Breeders' Cup website and see that they have an estimated payout of more than $250,000 for a $2 Pick 3 and a whopping $3 million payout for a $2 Pick 6.
These incredible payouts offer the additional advantage of giving you a chance to hedge your bets within each individual race. If you have a ticket with a massive potential payout, you have the option to place separate win bets on horses not involved in your Pick 3 or Pick 6. A lot of the fun in betting on the Breeders Cup is devising your own strategies to spread the risk, hedge your bets and go for the big kill all at the same time.
Best Betting Promotions
TVG and TwinSpires are both running a number of promotions designed specifically for anyone betting on the Breeders' Cup online. These promos are open to all customers, both new and existing.
BetAmerica: Second Chance to Favorite
This promotion is running for every race across both days of the 2016 Breeders' Cup. Just place a win bet on any horse and if that horse finishes second to the post-time favorite, you get your money back. The only "catch" is that there is a maximum refund of $25 per race.
BetAmerica: Exacta Refunds on the Distaff and Classic
If you place an exacta on the Distaff and the race is won by less than 1 length, BetAmerica will refund your losing exacta for up to $15.
BetAmerica: Longevity Deposit Bonus
New customers already get up to $300 in welcome money, but current customers can claim an additional bonus when you make a deposit on Tuesday, November 1st. Just deposit $100 or more on Tuesday and you will get a bonus ranging from $5 to $25 based on how long you have been a member of BetAmerica.com.
TwinSpires: Welcome Bonus and Insider Tips
In addition to a $100 deposit bonus, new customers who sign up at TwinSpires to bet on the Breeders' Cup receive free past performances, Insider Picks report and Power Plays report.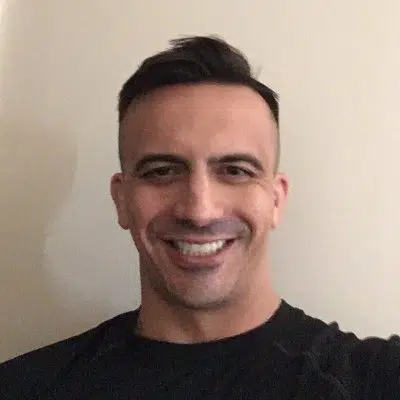 Wes Burns has more than a decade's worth of experience as a writer, researcher, and analyst in the legal online betting industry and is co-founder of OnlineBettingSites.com. Wes approaches his work from the viewpoint of players.