Your Guide to Betting on the 2016 US Open
Post by: Mike Philipps
The 116th playing of the US Open begins this week at Oakmont Country Club (par 70, 7,230 yards) in Oakmont, Pennsylvania. This is the ninth time that Oakmont has hosted the US Open, the most for any venue. The United States' national championship was first held there in 1927.
---
Bet on the US Open Now at:
Rank
Betting Site
Bonus
Rating
Visit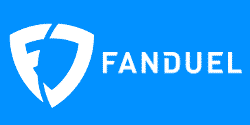 ---
Oakmont, well known for its famous church pew bunkers on the third and fourth holes, provides one of the most daunting tasks in all of golf. Since it was last held there in 2007, no US Open has seen an average-round score as high. In fact, the average score of 75.69 is nearly three-quarters of a shot higher than the next highest (Pebble Beach GL, 2010). 2007's winning score of 5-over par by Angel Cabrera marked only the fifth time since 1978 that the winner was over par.
Where Oakmont really shows its teeth is on the putting surfaces, especially when the USGA gets a hold of them. With greens that are lightning fast and severely pitched, players will have to be particularly precise with their approach shots and be able to conquer their nerves on an unsettling number of extremely quick six- to eight-footers.
Case in point:
Difficult greens won't be the only thing players will be dealing with, though. Oakmont also boasts some of the longest holes in US Open history, including the 300-yard par-3 8th – the longest par 3 – and the 667-yard par-5 12th – the second longest par 5. These considerations make betting on the 2016 US Open a challenging but intriguing prospect. With that in mind, today's post is going to be a big one with the goal being to give you as much information as possible to make smart picks.
Last year, Jordan Spieth held on for his second major victory of the season by handling the much-criticized Chambers Bay. While the win was part of Spieth's magical season, it will likely be remembered more for Dustin Johnson's ill-timed three-putt of the 72nd hole that preserved a one-shot victory. After seeing an average score that was its lowest in years and eight players finishing under par, the USGA will most certainly be out to make Oakmont a stern test.
As expected, hope of a major championship brings out golf's best. 48 of the top-50 ranked players in the world, along with 10 past US Open champions, are in the field. Over the past decade, players with a wide range in the world rankings have lifted the US Open trophy. Spieth, Justin Rose and Tiger Woods won while ranked in the top five, while four players – Martin Kaymer, Graeme McDowell, Lucas Glover and Cabrera – came from outside the top-25 to win. With a loaded field and a history of unexpected results, picking a winner at this year's US Open will be a challenge. Below are some players to consider.
Looking at the Contenders
The Big Three
Jason Day (13/2): When you think of the world's top-ranked player, you think of long, booming drives and 290-yard 2 irons. But Day has proven that he can do much more than simply overpower a golf course over the past two seasons – he can really putt. Day ranked sixth in 2015 in strokes gained putting, and ranks first this year. Day offers several other positives when discussing his chances at Oakmont, too. His run at the majors is truly extraordinary, finishing in the top 10 in 11 of his last 21 starts, with seven of those being top-four finishes. His year-long stretch since last year's US Open is even better. Over his last 20 tournaments, Day has amassed seven victories and 13 top-10s. No wonder he is ranked No. 1 and viewed as the favorite.
Jordan Spieth (15/2): The World No. 2 and defending champ, Spieth reaffirmed the general consensus about Oakmont after a practice round there last month– that it is really tough. In fact, he is on record as saying Oakmont is "arguably the hardest course in America." But, tough golf courses that place an emphasis on putting line up pretty well for Spieth, evidenced by his win last year at Chambers Bay. Despite heading into the week not playing his most consistent golf, Spieth is still one of the favorites because of his short game. He ranks seventh in strokes gained putting and sixth in strokes gained around the green. Of course, there's also his record in the last five majors, as well – all top-four finishes with two victories to his credit. There hasn't been a repeat winner at the US Open since Curtis Strange in 1988-89, but if Spieth is able to control his driver, he will be tough to beat.
Rory McIlroy (7/1): With Day and Spieth dominating the headlines over the past year-plus, it seems like McIlroy, ranked No. 3 in the world, gets overlooked at times. After all, it was just under two years ago that he was putting the finishing touches on an amazing stretch of golf that made him look invincible, winning  two major titles and a WGC event in consecutive starts. McIlroy, owner of four major titles in his career, including the 2011 US Open, is remarkably consistent in the majors. In his last nine starts, Rory has finished in the top 10 seven times. He is also playing well leading into this week. In his last eight starts on tour this season, he has six top-10s, highlighted by a win at the Irish Open. Don't forget about the former World No. 1 when it comes to betting on a winner.
Others in the Top Ten
Dustin Johnson (12/1): Johnson was agonizingly close to earning his first major victory in last year's US Open, but his three-putt from 12 feet on the 72nd hole turned a potential win into a gut-wrenching one-shot defeat. To his credit, the No. 6 ranked player in the world has not seemed to let the disappointing finish faze him. All he's done in the 22 events since Chambers Bay is earn 13 top-10s – two of those coming in majors – and nine top-fives. On the strength of a final-round 63 – thanks to a back-nine 29 – Johnson finished in fifth place last week at the St Jude. He seems to be in contention every week he tees it up, especially in the majors. In his last nine majors, DJ has finished in the top eight six times. Will this be the week that Johnson finally finishes the job on the major stage?
Justin Rose (25/1): Rose offers a rare combination of positive indicators among the talented field this week.  He has shown he can win a US Open under the toughest of conditions, winning the 2013 title at Merion with a score of one-over par. He also has shown he can perform well at Oakmont in a USGA event, finishing T-10 the last time the US Open was held there in 2007. Ranked No. 10 in the world, his run at last year's majors was likely overlooked because of Spieth, but it was still very impressive. Rose finished in the top six in three of the four majors, and added a T-10 in the Masters this year. That is one of seven top-10s Rose has accumulated between the PGA and European Tours this season. He will be viewed as one of the favorites outside of the top three.
Adam Scott (30/1): Scott is coming off back-to-back top-10 finishes at US Opens, and since winning his lone major title at the Masters in 2013, he has been a fixture at the top of the leaderboard in the majors. Since 2013, Scott has seven top-10s and five top-fives in the grand slam events. This season, Scott has taken his normally excellent ball striking to a new level, pushing him up to second in the FedEx Cup standings. The 35-year-old Aussie leads the PGA Tour in strokes gained on approach shots to the green and strokes gained tee-to-green. He also ranks second in total strokes gained. The bottom line is that Scott moves his ball around as well as anyone. The greens will pose the biggest issue to him, as he has not been able to keep his early season momentum with the putter going. If his putting is better than it has been of late, Scott will certainly be in the mix.
Henrik Stenson (30/1): It's been a few years since Stenson made a lot of noise in a major, with just a T-19 at the 2015 Masters during that span. But before that, Stenson put together a strong run of finishes in the majors. Since 2013, Stenson has made the cut in all 13 majors he has started, finishing in the top 20 seven times. Included are four top-four finishes over a two-year span. Stenson, ranked No. 7 in the world, hasn't teed it up much lately, playing in just three competitive events since the Masters, but his excellent ball striking skills should give him an advantage over many at Oakmont.
Just Down the List
Hideki Matsuyama (30/1): Matsuyama has played in 14 majors since he debuted at the 2011 Masters as a 19-year-old amateur. He has made the cut in all but one of those starts, finishing in the top 20 seven times. The now 24-year-old Matsuyama has made the cut in all three of the US Opens he's played, finishing T10 in 2013 and T18 in 2015. Matsuyama will lean heavily on his superb ball striking in his attempt to become the first Asian-born player to win a US Open. He ranks in the top 10 of four strokes gained categories this season – off the tee, approach shots to the green, tee to green and in total strokes gained. Matsuyama has the game of a major champion.
Matt Kuchar (30/1): Kuchar is on quite a tear of late, piling up high finishes at an alarming rate. His fourth-place finish at the Memorial was his fourth straight top-six finish. Kuchar, who has moved up 12 spots in the World Golf Rankings in the past five weeks to No. 18, is hoping that he can add a breakthrough performance at a major to his recent hot streak. Since 2013, Kuchar has made the cut in all 12 majors he's started – only Jason Day and Henrik Stenson can claim the same – but has just one top-five finish during that stretch. With a steady and well-rounded game – he ranks in the top-50 in all the strokes gained categories this season – Kuchar has a chance to continue his run this week at Oakmont.
Phil Mickelson (25/1): Mickelson has won everything imaginable in the game of golf. Everything but a US Open title, that is. That's the one thing that is keeping him from completing the career grand slam and catapulting himself even higher up the ranks of the all-time greats. Compound that with the record six runner-up finishes, and the 45-year-old Mickelson is absolutely the sentimental favorite to win at Oakmont. Lefty is still one of the best putters out there – he ranks fifth on the PGA Tour in strokes gained putting this season – so it's not inconceivable that a hot putter gets Mickelson into contention one more time.
Patrick Reed (40/1): Reed shared the 36-hole lead at Chambers Bay last summer, but a third-round 76 knocked him out of serious contention, as he finished T-14. That marked his highest finish in a major to date, so he doesn't have the past success that one might be looking for when trying to pick a winner. What Reed does offer is remarkable consistency during the 2015-16 season. He has made 15 of 17 cuts on tour, earning nine top-10s and a pair of runner-ups. If Reed, ranked No. 11 in the world, does make a push for his first major title this week, his short game will likely have a lot to do with it. Reed ranks first on the PGA Tour in strokes gained around the green. Of course, he has yet to play Oakmont's greens.
Brooks Koepka (40/1): Koepka is one of golf's rising stars, and he is playing his best golf of the year now. The former Florida State star has finished runner-up in his last two starts – the St Jude Classic and Byron Nelson – giving him four top-fives for the season. Koepka has finished in the top 20 in his last two US Open starts, highlighted by a T-4 at Pinehurst No. 2 in 2014. Overall in the majors, Koepka has made his last nine cuts and finished in the top-25 in five of his last six starts. He has the power and finesse to contend this week.
Louis Oosthuizen (50/1): After a first-round 77 at Chambers Bay last year, Oosthuizen's 2015 US Open looked to be a short one. Instead, he rallied with rounds of 66, 66, and 67, and wound up in a tie for second place. The performance set a record for the lowest cumulative score in the final three rounds of a US Open. The T-2 was King Louis' highest finish in a major since another second at the Masters in 2012, and he backed it up with a T-2 at the Open Championship a month later. With one of the sweetest swings in the game, Oosthuizen has proven he has the game and nerve to handle even the toughest situations.
Brandt Snedeker (60/1): Snedeker has cooled off after a blistering start to 2016, when he finished in the top three in three straight starts. But Snedeker gets up for the US Open. In his last five starts, he has not finished lower than T-17, and he has three top-10s to his credit. In all majors, Snedeker has finished in the top 15 in five of his last eight starts. Despite being ranked No. 20 in the world, Snedeker is a sneaky pick to finish near the top of another major leaderboard.
Some Longer Shots
Billy Horschel (100/1): If there's a player that seems to enjoy the conditions synonymous with the US Open, it's Horschel. He has the necessary ball striking skills – he ranks in the top 30 in strokes gained both off the tee and approach shots to the green – and a fiery demeanor that a US Open requires. Horschel has finished in the top-25 in each of the three US Opens he's played, highlighted by a fourth-place finish in 2013 at Merion. The former Florida Gator shared the 36-hole lead after hitting all 18 greens in regulation in the second round. If he's on, he has the ability to grind out pars on a track as difficult as Oakmont. And par will be a very good score this week.
Jason Dufner (100/1): Dufner has a very strong record at the US Open, earning top-20s in three of the last four years. Included are back-to-back T-4 finishes in 2012 and 2013 at The Olympic Club and Merion. Dufner's iron play is what makes him stand out as a potential dark horse. He ranks 10th in greens in regulation on the PGA Tour this season, and 15th in strokes gained on approach shots to the green. Being able to put the ball in the right spot on the Oakmont greens will be critical this week.
Soren Kjeldsen (200/1): If you're looking for a player with some pretty heavy odds, Kjeldsen is one to consider. The diminutive Dane is ranked No. 44 in the world and is coming off his best finish in a major in almost seven years, tying for seventh at the Masters in April. Kjeldsen has made the cut in his last four events on American soil, including a T-20 at the Memorial Tournament two weeks ago. Between the PGA and European Tours this season, the 41-year-old Kjeldsen has notched six top-20 finishes. In the 12 months, he has moved up nearly 300 spots in the World Golf Rankings.
Players to Avoid
These aren't players that can't win, just ones whose indicators of a high finish do not match up with their name and/or ranking. In other words, the betting value just isn't there when you compare the odds to their true chances of victory.
Bubba Watson (40/1): Watson had a terrific start to his 2015-16 season, earning a pair of victories before February was even over. Since then, he has played sparingly and his results have been trending in the wrong direction. Bubba took second place at the WGC-Cadillac Championship in March, but since then he has finished T-28, T-37, T-43 and T-65. Not overly inspiring results for the No. 4 ranked player in the world. Watson's performance in the majors since his second Masters victory in 2014 have also been lacking, as he has missed the cut four times and finished inside the top-25 just once.
Rickie Fowler (25/1): After an amazing 2014 campaign in major championships in which he finished within the top five in all four majors, Fowler's performance since has expectedly fallen off. Fowler has missed the cut in two of the last four majors, including last year's US Open where he shot an opening round 81. A dreadful opening-round 80 at Augusta National in April also prevented Fowler from playing the weekend. Since the Masters, Fowler has had his highs and lows, finishing T-4 at the Wells Fargo Championship, but missing the cut at THE PLAYERS Championship (where he was the defending champ) and the Memorial Tournament. Fowler is the No. 5-ranked player in the world, but his results are not indicative of him earning his first major title this week.
Danny Willett (40/1): Only six players in history have won the US Open the same season they won the Masters, so history is against Willett earning another major victory this week. While Willett is ranked No. 9 in the world, he had very little success at the majors before earning the green jacket in April. Since 2013, he has just one finish in the top 10, finishing outside the top 30 seven times. Avoid might be a bit strong when it comes to Willett, just be aware that there are better options out there.
Zach Johnson (60/1): Johnson is a two-time major winner, but remember there was more than eight years between those two titles. During his age-40 season last year, Johnson had arguably his best season in majors, adding a T-9 at the Masters to his Open Championship victory at St. Andrews. Those were excellent high points, but he also posted a T-72 at the US Open and missed the cut at the PGA Championship. The 2015-16 season has been shaky for Johnson thus far. After missing the cut at Augusta, he has just one top-20 in the following five events he has played. His performance is not trending in the right direction.
Jim Furyk (80/1): The last time the US Open was at Oakmont, Furyk tied for second with Tiger Woods. Since then, he has posted some very solid results at the US Open, but only once has he managed to get back into the top five. But Furyk being on this list is more about him being just nine months removed from a wrist injury that required surgery, which has only allowed him to play four competitive events in 2015-16. Since coming back, Furyk has struggled to compete like normal. He missed the cut twice and his T-35 at THE PLAYERS is his highest finish. So while the US Open suits Jim Furyk, his game is simply not ready right now.
Other US Open Champions in the field: Martin Kaymer (2014, Pinehurst No. 2), Webb Simpson (2012, The Olympic Club), Graeme McDowell (2010, Pebble Beach GL), Lucas Glover (2009, Bethpage Black), Angel Cabrera (2007, Oakmont CC), Geoff Ogilvy (2006, Winged Foot GC), Ernie Els (1997, Congressional CC; 1994, Oakmont CC)
2016 US Open Odds
Below we compare the odds of the top 40 contenders across the top 3 golf betting sites. This is not a complete list; there are going to be a ton of competitors that you can choose from. You can click on the "see all" link at the bottom of each column to visit that sportsbook for the complete list of US Open odds for every player.