2017 Breeders Cup Betting Promotions and Odds

The richest horse race in North America each year is not the Preakness Stakes nor is it the Belmont Stakes. Nor is it even the Kentucky Derby itself. This weekend, the biggest horse the USA happens at Del Mar in San Diego as a part of the 2017 Breeders' Cup.
Between 13 events spread across two days of Grade I racing, $28 million in purses are up for grabs in total. The action begins tomorrow evening with the $1 million Juvenile Fillies Turf at 5:25 PM ET / 9:25 PM GMT. The following races Friday and Saturday will all build up to the Main Event: the $6 million Breeders' Cup Classic.
---
Best Betting Sites for the Breeders' Cup
---
The 2017 Breeders' Cup Classic goes off at 8:25 PM ET / 12:25 AM GMT as the thirteenth race of the meet. Sites that offer horse racing betting are gearing up for the festivities with odds available for every race and a whole range of Breeders' Cup promotions designed to reward punters for participating in the biggest North American horse racing event of the year.
In today's post, I'll be discussing the outright betting odds, comparing the top bookmakers for betting on the Breeders' Cup online and outlining the best promotions. Consider this your getting started guide to bet on the 2017 Breeders' Cup.
Morning Line Odds in the US
For those who do not bet on horse racing often, keep in mind the morning line odds are merely the projections of an on-track oddsmaker. When you bet on horses in the US, the actual payout odds are ultimately determined by the betting action of the public in general. That's the nature of parimutuel betting in which all bets taken are pooled together and payouts generated by disseminating that money back out to the winning tickets.
What this means is these odds are probably pretty close to what you'll get, but nobody knows for sure until the race goes off.
If you live outside the United States, you can bet into the parimutuel pool as well. However, you can also take the early odds to lock your price into place. Here are the morning line odds according to BreedersCup.com:
Arrogate: 2-1
War Decree: 30-1
Win The Space: 30-1
War Story: 30-1
Gun Runner: 9-5
Mubtaahij: 12-1
Churchill: 15-1
West Coast: 6-1
Pavel: 20-1
Collected: 6-1
---
Betting Promotions for Gamblers in the USA
Of all the US-friendly betting sites accepting Breeders' Cup bets this year, TwinSpires has the most promotions related specifically to this weekend's races. Other sportsbooks also offer basic welcome bonuses to new players, and I will describe those as well. Overall, though, TwinSpires is your best bet from a promotions point of view.
TwinSpires: New Customer Bonus: Get up to $100
18+ only / 21+ in Washington, T&Cs apply
If you don't already have an account at TwinSpires, you can claim up to $100 in extra cash as a new customer. First, visit TwinSpires.com and click the "join now" button to sign up for an account. On the registration page, use the promo code NP100 to claim your bonus.
After you have an account, you can make a deposit and begin placing wagers to release your bonus money. TwinSpires will drop $20 in your account every time you reach $100 worth of total wagers. In total, you can earn up to $100 in bonus money if you place a total of $500 worth of wagers over your first 30 days as a new customer.
Visit TwinSpires.com
Register for an account
Insert the bonus code NP100 when asked
Bet on races to release your bonus in $20 increments
TwinSpires: Breeders' Cup Bet Back
18+ only / 21+ in Washington, T&Cs apply
TwinSpires is offering to pay your Win bet back (up to $5) on all 2017 Breeders' Cup races Friday through Saturday. If your Win horse comes in second and you qualify, TwinSpires will give your money back.
You can qualify for the promotion by visiting the TwinSpires promotions page and choosing "claim now." Then, place bets on at least five separate races on Friday and/or Saturday to qualify for that day.
Now, make a $5 Win bet on a single horse or entry in Breeders' Cup races. Your first Win bet on each race will qualify for a refund if your pick comes in second.
This offer gets even better if you bet at least $250 on Friday or Saturday. If you bet at least $250 on Friday or Saturday across five separate races, TwinSpires will pay back your first $5 Win bet on each race if your pick comes in second OR third.
TwinSpire: Breeders' Cup Special: $10 No Deposit Bonus for New Customers
18+ only / 21+ in Washington, T&Cs apply
If you sign up for an account at TwinSpires this week and use the promo code BC10, TwinSpires will drop $10 in your account with no deposit necessary. Getting your $10 is as simple as signing up for an account and using the promo code BC10 on the registration page when asked.
Using this promo code does not exclude you from the normal $100 bonus for new customers. You are welcome to claim both bonuses. After you receive your $10 free, you can still earn $100 in additional bonus money by wagering at least $500 on races during your first 30 days as a customer.
Claim any or all of these TwinSpires promotions at:
---
BetAmerica: 100% up to $100 for New Customers
18+ only / 21+ in Washington T&Cs apply
Anyone who does not already have an account at BetAmerica can sign up this week to get up to $100 in bonus cash. All you need to do is sign up for an account and make a deposit. BetAmerica will match your first deposit for up to $100 in bonus cash.
The bonus money will then be released to your withdrawable balance at a rate of 10% the value of each bet placed. For example, a $10 bet will release $1 of bonus money and a $50 bet will release $5 in bonus money. You have 30 days to release as much of the bonus money as possible.
Claim your BetAmerica bonus at: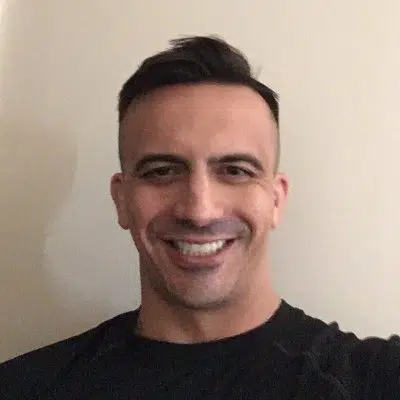 Wes Burns has more than a decade's worth of experience as a writer, researcher, and analyst in the legal online betting industry and is co-founder of OnlineBettingSites.com. Wes approaches his work from the viewpoint of players.