Anthony Joshua v Eric Molina Fight Odds And Betting Sites

British boxer and IBF heavyweight champion Anthony Joshua is set to defend his title against American heavyweight Eric Molina this Saturday at Manchester Arena.
You can catch the fight this weekend (10 December) on Sky Sports Box Office in the UK or Showtime in the US.
---
Where to Bet on the Anthony Joshua vs. Eric Molina Fight Online
---
Anthony Joshua has had a busy 2016 having won the heavyweight title in April over Charles Martin and then defending the title in June against Dominic Breazeale. Joshua is set to have an even bigger 2017 if he can win one more time this year and successfully defend the title against Molina. If Joshua does get the win, it sets him up for a super fight with Wladimir Klitschko this April at Wembley Stadium.
ESPN reports that all the details for a Klitschko-Joshua fight are settled aside from one condition: Joshua must win on Saturday. Boxing bookmakers appear to have little faith in the American contender, but the stakes are nonetheless high for Anthony Joshua with a mega fight in front of some 90,000 fans at Wembley Arena hanging in the balance.
Anthony Joshua holds a perfect 17-0 record with 17 knockouts and stands 6'6" (198 cm) with an 82" (208 cm) reach. Joshua fought Charles Martin for the IBF heavyweight title in April and won the belt in convincing fashion with a 2nd round KO. Joshua then successfully defended the title with a seven-round victory over Dominic Breazeale in June.
On Saturday, he faces another tough competitor in Eric Molina. Molina holds a record of 25-3 with 19 KOs and stands 6'4" (193 cm) with a 79" (201 cm) reach.
Back in June of 2015, Eric Molina lost to Deontay Wilder but put up a serious fight and even rocked Wilder at one point before finally falling in the ninth round. Molina recovered from that loss with two convincing wins over Rodricka Ray in October of 2015 and Tomasz Adamek this past April.
Deontay Wilder would later say that he respects Molina's toughness and believes that Saturday's underdog poses a serious challenge for Joshua. Wilder told Sky Sports last month that
"Molina will be a challenge for him. He'll come and try to fight, that's for sure, and that's what people don't understand. It's not about who he is, or what his record is. It's about what he is, and what he stands for, right now.

"People don't understand that when fighters have something to fight for, it's different. If it's just a regular fight – 'I may win or I may not' is the attitude that some of these fighters have.

"But when you get a fighter willing and determined to do something, then you put a title on the line, they know it's the opportunity of a lifetime. We all saw Molina fight me, and he put up a hell of a fight because it was for the belt, and he wanted to provide for his family. I think he's going to do the same."
Anthony Joshua certainly seems ready for the challenge:
Anthony Joshua Highlights
Eric Molina Highlights
Best Betting Odds
Boxing bookmakers have priced Joshua as a massive favourite with betting odds ranging wildly from 1/33 to as much as 1/1000. Eric Molina, meanwhile, has been listed with betting odds ranging from 12/1 to 17/1.
The best odds on Anthony Joshua can be found at William Hill where he is priced at 1/33. If you would rather back the underdog, you can back Eric Molina at 17/1 with ComeOn. Picking who to wager on when the odds are so drastically lopsided can be challenging, William Hill is offering a variety of other markets including method of result, round-by-round betting and a handful of specials.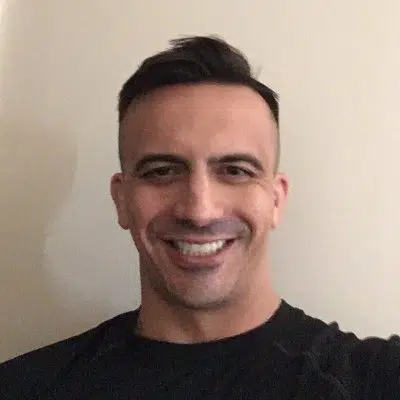 Wes Burns has more than a decade's worth of experience as a writer, researcher, and analyst in the legal online betting industry and is co-founder of OnlineBettingSites.com. Wes approaches his work from the viewpoint of players.