Abaqoos is a popular gambling deposit method for Hungarian players. It is accepted by most major betting websites and is popular thanks to its speed and complete lack of fees. If you live in Hungary and have a bank account, this deposit method may be the one for you.
Where to Play with Abaqoos
Any betting site that accepts customers from Hungary is likely to accept deposits via Abaqoos. The payment system is massively popular in the country and has processed more than 1 billion HUF in transactions to date. Here's a quick look at a few of the best sites for Abaqoos payments:
A secondary advantage of Abaqoos is its protection of your banking details. Deposits made via this method use direct bank transfers between your account and bank accounts held by Abaqoos betting sites. When that money is moved to your online gaming account, nobody else sees your banking information. This is an effective method to keep your details safe when playing at multiple casinos or bookmakers.
You will need to register an account at Abaqoos.com before you can use it to deposit. Once you have an account, you can fund it with bank transfers online, over the phone or in person. Abaqoos works with a select group of banks in Hungary but you may use it with other banks if you're willing to deposit cash at one of the banks supported by Abaqoos.
Once you have an Abaqoos account with money, you can log into the gaming or poker site of your choice and visit the cashier to make a deposit. Choose Abaqoos as your payment method and enter the amount you'd like to deposit and then click the "confirm" or "deposit" button.
A new window will open and take you to the Abaqoos website. Log in to your account there and confirm the deposit. The money will be moved to your gambling account within 5 minutes. Abaqoos is primarily used to process Hungarian forint transactions but some online casinos also accept USD and EUR deposits via Abaqoos.
Note: Abaqoos may be used to fund Neteller accounts as well. If your favorite gaming site does not accept Abaqoos, check to see if it accepts Neteller. If it does, use Abaqoos to fund your Neteller account, and then use Neteller to complete the deposit to your betting account. Neteller charges a 1.5% fee for funding via Abaqoos.
More Information
Abaqoos offers two different types of accounts. One is an actual e-wallet account while the other is an "online voucher" account. In reality, they operate in the same basic manner. The only difference is that the e-wallet account is only available to customers of OTP Bank and can be reloaded even when the bank is closed.
The voucher system acts just like any other e-wallet except you may only load funds during your bank's business hours. You may use and reload your voucher as often as you would like. The one downside to this payment method is it cannot be used to receive payouts. If you win money betting online, your winnings will be paid via wire transfer or paper check.
How to Load Abaqoos
There are three options for moving funds from your bank account to Abaqoos. If you have an account with any of the banks listed below, you can initiate a bank transfer to move money straight from your bank account to your Abaqoos account. This is the easiest method for most people.
You may also call your bank to initiate a bank transfer over the phone. This is the same as above except done over the phone.
The third option is to fund your account with cash by visiting any of these banks in person: Budapest Bank, CIB Bank, Erste Bank, KH Bank, MKB Bank, OTP Bank, UniCredit Bank and Raiffesien Bank. You may use this method to fund Abaqoos even if you don't have a supported bank.
You can visit the Abaqoos website to see the bank account numbers you need to initiate transfers with any of these methods. If you make a transfer via any of these methods during normal banking hours, your Abaqoos account will be credited within five minutes.
Supported Banks
Abaqoos can be used by anyone if you're willing to bring cash to the bank. However, you may fund your account from home if you have an account at any of the following banks.
Budapest Bank
CIB Bank
Erste Bank
K&H
Magyar Posta
MKB
OTP Bank
Raiffesien
UniCredit
Fees and Limits
Open an account: Free
Make a deposit to Abaqoos: Free
Transfer money to a gambling site: Free
Minimum deposit: None*
Maximum deposit: None*
*Abaqoos imposes no minimum or maximum limits on deposits to gambling sites, but the sites themselves set their own limits. It varies from one site to the next, but using a typical Abaqoos betting site serves as an example most generally accept deposits ranging from 3500 HUF to 500,000 HUF.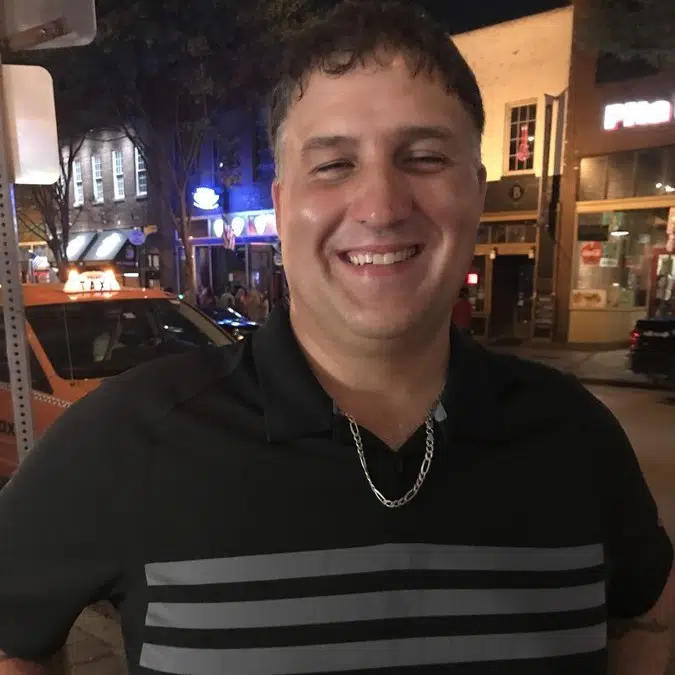 Mike Murphy is the founder of OnlineBettingSites.com and has over 10 years of experience in the legal online betting industry. A regular attendee of industry trade shows and conferences, Mike is a strong proponent of regulated markets and responsible gambling policies.