eNETS is a prominent online payment provider in Singapore that works with your existing bank account to make secure transfers to online merchants and many eNets accepted betting sites. In the past, it was only accepted by a limited number of online gambling sites that specifically target the Singapore gambling market. However, a partnership with Skrill now makes eNETS an option at every mainstream gaming site.
Betting Sites that Accept eNETS Deposits
eNETS exists as a subsidiary of the NETS payment system that Singaporean banks teamed up to established back in 1985. Customers with most major banks in Singapore have long used NETS debit cards to make payments, get cash and go shopping at more than 87,000 local businesses and services. The group later established eNETS as a way to make secure payments online.
Depositing to betting sites is accomplished via one of two methods. If you bank with Citibank, DBS, POSB, OCBC, Standard Chartered or UOB, you can send money to your gaming account with a direct debit taken straight from your banking balance. Alternatively, eNETS facilitates credit and debit card payments via JCB, MasterCard, Visa and American Express.
Betting sites that accept eNETS deposits directly are still somewhat of a rarity. In the rare case that you do find a compatible gaming website, all you have to do is select it as your deposit method and then you will be redirect to a secure page on which you select your bank and enter your login details to complete the payment. Most payments are completed within 2 business days, but it has been known to take up to 4 business days.
Using Skrill to Make eNETS Deposits Anywhere
You may be surprised to find that most Singapore betting sites do not accept standard eNETS deposits. Instead, they rely on Skrill to complete deposits. If you log in to your account and do not see eNETS as an option but you do see Skrill, it is still possible to make a deposit.
Selecting Skrill as your payment method will redirect you to www.skrill.com where you will be asked to create an account. Make sure you create your Skrill account in Singapore dollars when asked to select your currency. Doing so will make it possible for you to then fund your Skrill account with eNETS. Then, you can complete the deposit using Skrill as your ultimate payment method.
If that sounds complicated, don't worry. It's not. You are just setting up an e-wallet with Skrill (which itself is hugely popular in online gaming) and then using eNETS to load your wallet. Then, you can deposit at any betting site that accepts Skrill. Once you have your Skrill account set up, future deposits only take a few seconds. All you have to do is log in to Skrill, choose the "load funds" option and then select eNETS as your funding source. This will move money from your bank account to Skrill, and then from Skrill to the gambling site of your choice.
Can I Withdraw Via eNETS?
No. eNETS is provided by Singaporean banks for payments only. Withdrawals will need to be requested back out through some other method. In most cases, it is best to turn back to Skrill. The odds are pretty good that you will have a Skrill account anyways since most sites accept eNETS through Skrill only.
You can request withdrawals of any size back to your Skrill account. Then, you can have Skrill send the money straight to your bank. It is easiest if you simply think of Skrill as the stepping stone between your bank account and your gaming site.
Is eNETS Secure?
Yes. eNETS was originally established by Singapore's largest financial institutions. The service has been in use for more than 30 years now and has a track record for safety. This is not a third-party payment provider; this service is directly tied to the biggest banks in Singapore.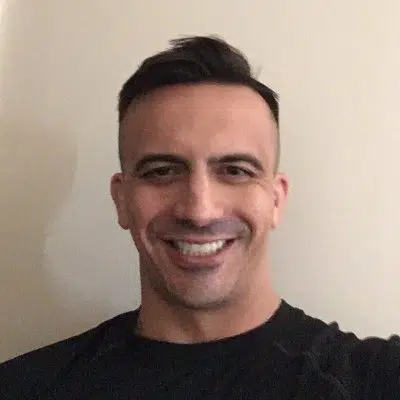 Wes Burns has more than a decade's worth of experience as a writer, researcher, and analyst in the legal online betting industry and is co-founder of OnlineBettingSites.com. Wes approaches his work from the viewpoint of players.