Update: FundSend is no longer operational. Visit our current list of betting deposit options to find an alternative to FundSend.
FundSend is an online payments service that allows anyone with a credit or debit card to send money straight to the bank account of anyone with a FundSend account. It is especially easy to use as a player because senders do not need to sign up for an account. FundSend itself is secure, and the service adds an additional layer of security by acting as a middleman between your credit card details and the recipient.
Best FundSend Betting Sites
Any credit or debit card with the Visa or MasterCard logo works with FundSend. If you want to deposit online today, you can log in to any of the above sites to get started right now. No account is necessary and your payment information will remain hidden from the recipient.
How Betting with FundSend Works
FundSend looks and feels a lot like any traditional credit card deposit. If you log in to your gambling account and then select FundSend as your deposit method, a new window will open and ask you to enter your credit or debit card details. Confirm the amount to deposit and the money will be transferred to your betting account immediately.
No account is required, but there is a €5,000 lifetime limit before FundSend requires you to register your card and confirm your identity. This is just a normal part of business thanks to the fact that FundSend is licensed by the Financial Services Authority – they just want to make sure you are really the person authorizing each transaction.
Registering your card with FundSend removes the lifetime limit and then you're free to go. There are no limits other than the standard minimum/maximum deposits enforced by each betting site. For reference, WilliamHill.com has no minimum deposit via FundSend and maxes out at €10,000 per transaction.
Aside from online gaming, FundSend can also be used as a personal money transfer system. If you have a friend or family member who needs money, you can have that person sign up for an account and receive a unique ID. You can then visit FundSend.com to sign up for your own account and use a credit or debit card to send funds to that person. The money will then appear in that person's bank account a few days later.
Overall, FundSend is an easy and convenient payment system. The only downside is the percentage-based fees schedule. Fees range from 1.99 to 2.99% and that can add up for larger deposits. Thus, I would recommend FundSend mostly for small to medium-sized transfers.
FundSend Fees
FundSend's fee schedule is determined by the origination of the payment and location of the recipient. Registering your credit or debit card will get you a discount (in addition to lifting the maximum lifetime sending limit).
| Sender Location | Receiver Location | Unregistered Sender | Registered Sender |
| --- | --- | --- | --- |
| Europe | Europe | 2.49% + £2 | 1.99% + £2 |
| Europe | Rest of the World | 2.49% + £4 | 1.99% + £4 |
| Rest of the World | Europe | 2.99% + £2 | 2.49% + £2 |
| Rest of the World | Rest of the World | 2.99% + £4 | 2.49% + £4 |
FunSend Accepted Countries
The countries in which FundSend operates are listed below, but note that your betting site may have a more restricted availability. If FundSend is an option, it will be listed as a deposit method when you log in to your account and visit the cashier.
| | | |
| --- | --- | --- |
| Brazil | Canada | Denmark |
| Finland | France | Germany |
| Norway | Spain | Sweden |
| United Kingdom | | |
Is Betting With FundSend Safe?
Yes. FundSend is registered with the Financial Services Authority (FSA) in the UK. This means the FSA has conducted a background check and finds the firm to be a legitimate payment services provider. The FundSend FSA reference number is 517368.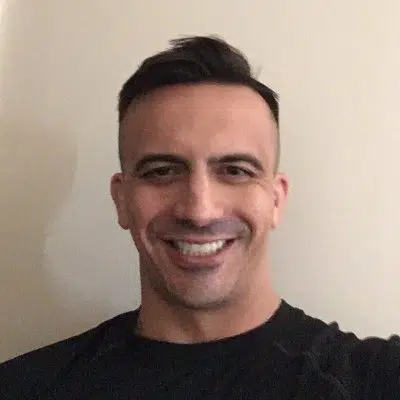 Wes Burns has more than a decade's worth of experience as a writer, researcher, and analyst in the legal online betting industry and is co-founder of OnlineBettingSites.com. Wes approaches his work from the viewpoint of players.