Anyone from Portugal should be quite familiar with the sophisticated network of Multibanco ATMs. In fact, you may only realize how spoiled you are when you leave the country; ATMs in other countries pale in comparison to the services offered by Multibanco. Beyond just dispensing cash, Multibanco machines sell tickets to events, facilitate instant bill payments and much more.
But, Multibanco does more than just provide us with fancy ATMs. The group also operates a comprehensive online payment system that people can use to transfer money and make payments online. Not surprisingly, Multibanco betting sites are quite popular in Portugal. This is a longstanding and well-respected institution with a history of safe transactions.
Best MultiBanco Betting Sites And Apps
How to Deposit with Multibanco
Making a deposit with Multibanco is an easy process. You will need to visit mbnet.pt to sign up for an online account and register with your banking details. Then, you will be issued a virtual debit card (complete with expiration date and CVV code) that you can use anywhere MasterCard, American Express or Visa is accepted. The exact branding of your card will be determined by your bank.
You can sign up for reusable cards that never expire or ask for temporary, single-use cards that are good for just one transaction. The multiuse card can be reloaded at will and used multiple times if you think you will be making multiple deposits or playing at more than one gaming site.
Multibanco is inherently safe as it is backed by a major banking institution, but the single-use card provides an even greater level of security because it can be used exactly one time. If someone were to somehow get the information on your virtual card, the most you could possibly use is whatever happens to be on that card at that moment.
When you're ready to deposit, you can visit your favourite betting site and sign up for an account like nomal. Then, log in to the cashier and select credit/debit and give them your card information. Visa and MasterCard are the most widely-available brands so I would recommend getting a card branded by one of those brands. American Express can be used at some betting sites, but it isn't quite as widespread as the others.
Advantages
Multibanco deposits provide several advantages over other funding methods for online gaming. One is the simple fact that Multibanco is highly secure thanks to the large institutions that support the service. Additionally, it is always safer to use a virtual card that you cannot lose. Your virtual card works just like a physical card except it exists only online.
A secondary advantage is the ease of managing your account. You can log in to your MBNET account any time to manage your card, add funds, make payments for other services and withdraw cash back to your bank account. Everything is integrated with your existing bank so transactions are processed quickly.
Third, Multibanco is widely supported in the online gambling industry. These cards work anywhere normal credit cards are accepted, which includes every major gaming site.
Disadvantages
It is difficult to come up with any major disadvantages for this particular deposit method. The only thing that comes to mind is the initial setup adds on extra step to the deposit process. Before you use Multibanco, you must set up an online account and fund your virtual card. However, it is a stretch to call this a real downside. Getting everything set up and ready to go only takes a few minutes.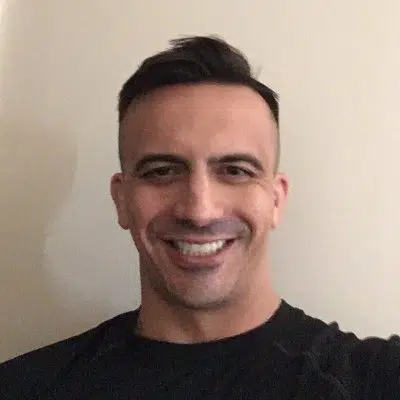 Wes Burns has more than a decade's worth of experience as a writer, researcher, and analyst in the legal online betting industry and is co-founder of OnlineBettingSites.com. Wes approaches his work from the viewpoint of players.