Online gambling laws in Portugal are undergoing a fair amount of change right now but on this page I'll provide a brief overview of the recent history and explain what we're expecting to see going forward. There are both positive and negative aspects to recent changes that will ultimate determine if Portugal becomes a major player in the global gambling market.
Most forms of gambling are legal in Portugal. The country has 11 land-based casinos and a few options for government-sanctioned internet betting. Until recently, the market was closed to foreign operators in favor of a government-supported monopoly.
Gaming legislation enacted in 2015 opened the market to international betting brands, but high taxes and excessive regulation have so far put a damper on any excitement we once held that Portugal would finally embrace the reality of online gambling. To date, a total of five gaming companies have received online betting licenses in Portugal.
License or no license, plenty of online betting sites are still happy to accept Portuguese bettors. Most of the big brands have Portuguese-language versions of their websites and they all accept Euro deposits. Some of the popular deposit methods for the country include Multibanco, PayPal, Ukash, credit card, Neteller and electronic bank transfer.
Best Portugal Betting Sites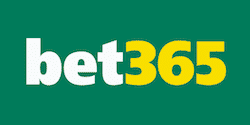 Bet £10, Get £30 in Free Bets
Min deposit requirement. Free Bets are paid as Bet Credits and are available for use upon settlement of bets to value of qualifying deposit. Min odds, bet and payment method exclusions apply. Returns exclude Bet Credits stake. Time limits and T&Cs apply. Registration required.
Portugal finally got around to issuing its first online gambling license to Betclic.pt in early 2016. More licenses eventually followed, but Betclic was the first site authorized by the government to accept real money wagers from Portuguese citizens. Other companies/sites that received licenses include CasinoPortugal.pt, the Betclic Everest Group and Bet Entertainment Technologies (BET).
Previously, unlicensed operators had free reign to advertise their wares in Portugal. The Portuguese government now prohibits such advertising and even orders internet service providers to censor the internet to block access to these sites. Of course, savvy internet users are easily able to get around the blocks.
The Portuguese market has proven promising with significant revenues generated by the industry despite its young age and limited number of operators. However, high tax rates have severely limited the market, dissuaded operators from acquiring licenses and hurt competition.
The tax rates in Portugal are set at nearly unmanageable levels:
15 to 30% on gross gaming revenue for casino games, poker and bingo
8 to 16% on total betting turnover for sports betting
If this tax scheme applied to net profits, it would be one thing. That is not the case in Portugal. These rates are based on total gaming activity before operating expenses or net profits are even considered. It's so bad that a handful of international gaming brands declared immediately that they had zero interest in applying for a gaming license in Portugal.
Year-end reports from 2016 showed that online gambling generated €82 million in gross revenue for the year, but nearly half that (€40 million) went straight to taxes. Local gambling groups have petitioned the government to lower the tax rate so the market can see its true potential and attract additional licensees. More competition among Portuguese bookmakers will be a good thing for players as well.
However, the industry has grown despite these issues. By September of 2017, Portugal had already issued a total of eleven online gambling licenses. Seven of those have been granted to online casinos and four have been granted to online sports betting sites.
Portugal Gambling Laws
Citizens of Portugal have access to most forms of gambling but the government strictly regulates who may offer what. There are exactly 11 land-based casinos in the country that offer all the staple games you would expect to find in a casino. Blackjack, roulette, slot machines, poker and all the rest are common sights inside any Portuguese casino.
Things look good from a distance, but the government maintains a tight grip over the industry. Each casino in the country had to be specially approved while all other forms of gambling are subject to a state-owned monopoly provider that we all know as the Santa Casa da Misericórdia de Lisboa (SCML). The SCML is both a regulatory body and a government-controlled monopoly provider of the lottery and sports betting. It also offers a limited form of online betting through its website located here.
SCML takes a unique approach to sports betting. Rather than offering the odds like a traditional bookmaker, SCML operates in the parimutuel fashion in which the payouts are determined by the betting action of all the people betting on an event. SCML does not create the odds; it facilitates wagers between the people.
All casino games and poker are illegal outside of casinos in Portugal. You'll have to visit a land-based casino to get that kind of action. The SCML on the other hand has thousands of ticket sellers spread across the country. Any time you're in Portugal, you're never far from an SCML lottery or sports ticket.
The Portuguese system worked well in the past, but the internet has changed everything. For years, Portugal has tried to fight the internet and protect its monopoly. The country instituted web-censorship programs to block access to sites and has refused to grant any gaming company the right to offer its services over the internet.
If the government had its way, gambling in Portugal would be done only at land-based casinos and with the SCML monopoly. Unfortunately for the government, prohibitions are notoriously difficult to enforce. Pressure from the EU has also prompted lawmakers to reconsider their stance on allowing Portugal gambling sites to operate.
Finally in June of 2014, the Portuguese government announced legislation that would allow for the licensing of foreign operators seeking access to the market. The regulations include licensing conditions, an explanation of taxes and other rules for the market. This will finally give big-name betting sites such the opportunity to obtain a license and possibly even advertise in Portuguese media.
The laws took effect in 2015 and many in the industry were disappointed to see high taxes and excessive regulation. Sports betting in Portugal will be particularly hard-hit with rates while the government-controlled monopoly will pay as little as half as much in taxes.
The disparity between what online betting sites will pay and what the government-controlled monopoly will pay will likely draw the ire of foreign operators and the EU. The EU has already ruled numerous times against other nations that have tried to sneak in protectionist measures to benefit their state-held monopolies. But for now, we'll have to wait and see how this all plays out.
In any case, foreign operators are already accepting Portuguese bettors. There's the problem of web censorship, but that is easily bypassed with the help of cheap VPN services that can be found all over the internet. If the new laws don't work out, you'll still have plenty of options for betting online – they just won't have the official government stamp of approval.
Portuguese regulatory body Serviço Regulação e Inspeção de Jogos do Turismo de Portugal (SRIJ) issued its first online betting license to the Betclic Everest Group on 25 May, 2016. Betclic.pt is only authorized to offer real money sports bets for now, but regulators say they have plans to issue more licenses and authorize additional gaming verticals in the near future.
Betclic has expressed interest in obtaining an online casino license to go along with its sports betting business in Portugal. There are still issues of punitive tax rates to work through, but at least the Portuguese market appears to be taking a turn towards regulation and open competition after so many years of government-enforced SCML dominance.
Online Poker in Portugal
The online poker industry has been slow to develop in Portugal compared to casino gaming and sports betting. PokerStars became the first site to be licensed to offer real money online poker in Portugal in November of 2016. With no legal competition, PokerStars.pt grew quickly and remains the top (only) licensed poker site in Portugal.
SRIJ has been slow in approving of online poker operators, but the regulator is likely to issue additional licenses in the future. PokerStars has always been very good about compliance and will probably set a positive example of online poker done right, and this should make SRIJ comfortable with issuing additional licenses.
Additionally, Portugal recently signed a poker liquidity agreement with France, Spain, and Italy. This agreement will allow poker sites in each country to share player pools with one another, which will create a healthier ecosystem (more players, bigger tournaments) and in turn attract interest from additional operators.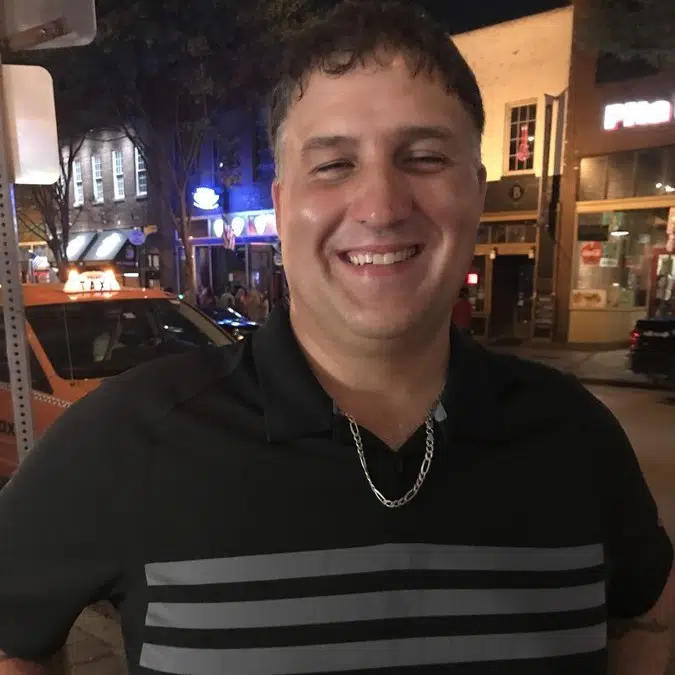 Mike Murphy is the founder of OnlineBettingSites.com and has over 10 years of experience in the legal online betting industry. A regular attendee of industry trade shows and conferences, Mike is a strong proponent of regulated markets and responsible gambling policies.