Paybox by Verifone is an online payment solution with a focus on mobile payments. It is a very handy deposit method for gamblers on the go because all you need is a mobile device to make instant, secure transactions to betting sites and other merchants. The online gambling industry has been somewhat slow to join the Paybox bandwagon, but its reach is growing on the back of widespread mobile adaption.
Best Paybox Betting Sites
Getting started is a simple process of linking your bank account and mobile phone number to your Paybox account. Any time you need to fund your gaming account, you can use Paybox to complete transactions instantly without divulging your private information. Just select Paybox from the list of available deposit methods at your casino and then follow the instructions on the screen to set up your account and make a deposit.
Funds come from one of two places. If you have everything set up correctly, you can make quick deposits with your mobile device and never again have to log in to some third party website. The charge is then added to your next mobile phone bill for later payment.
Alternatively, you can load funds directly to your Paybox account via any of the 30+ accepted payment methods. Your balance can then be used to make instant deposits to any betting site that accepts Paybox.
Paybox Funding Methods
Paybox accepts all of the following payment methods are a means of loading your account: CB (Cartes Bancaries), Visa, MasterCard, Bleue, Maestro, American Express, Diners Clubs International, JCB, iDeal, 1Euro.com, Oney, Aurore, Cofinoga, Sofinco, CDGP, Paysafecard, Illicado, Leetchi.com, Maxi Cheque, Bancontact Mister Cash, ING, PayPal and Kwixo.
Is Betting With Paybox Safe?
Safety and security are non-issues with Paybox. They are now owned by the Verifone company, which itself has been in business since 1981. All told, the group processes more than 120 million payments per year for 40,000 merchants located around the world. This is a large and widely respected payment processor.
You can also take comfort knowing that your personal payment details are never shared with the betting sites you use. Paybox firmly occupies the space between your bank and betting accounts. Whenever you initiate a transaction, Paybox confirms the payment on your end and then separately confirms the payment for the recipient.
Pros and Cons
The primary advantage of Paybox is that once you get it all set up, it is super easy to make deposits in the future. All you need is your mobile device and you can have your gaming account funded in seconds. Plus, you're never asked to provide your credit card or bank account information to the betting site. Paybox manages everything after you authorize the transaction.
However, Paybox is not the most clearly-explained service in the world. It is immensely popular among merchants, but most players seem unaware that it is even an option. It also doesn't help that Paybox fails to clearly explain how it works, even on its own website.
The good news is that most people seem to like Paybox once they give it a try. It's nice to have an instant payment option that does not require you to pull out your credit card every time you want to play a few real money games. All you need is your mobile device and a little money.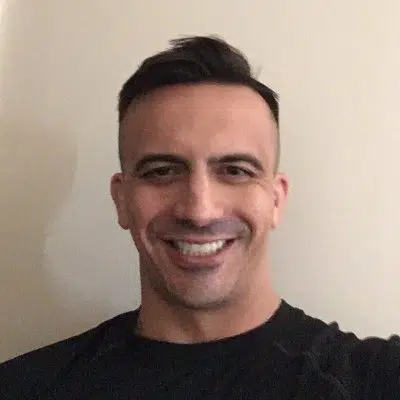 Wes Burns has more than a decade's worth of experience as a writer, researcher, and analyst in the legal online betting industry and is co-founder of OnlineBettingSites.com. Wes approaches his work from the viewpoint of players.