Bellator 153 Betting: Koreshkov vs. Henderson Betting Outlook

Spike TV will be welcoming Bellator and UFC veteran Benson Henderson in a welterweight title fight against Andrey Koreshkov on 22 April at the Mohegan Sun Arena in Uncasville, CT. Most people probably consider Bellator "second best" to the UFC, but it's a great promotion with hard-working fighters and excellent matchmaking. Every single fighter on the Bellator roster is hungry, extremely skilled and ready to put on a show for the fans.
Bellator 153 is especially interesting as it features a 170-pound title fight between former UFC lightweight champion "Smooth" Benson Henderson and Bellator defending champion Andrey "Spartan" Koreshkov. This will be Benson's first fight since leaving the UFC and Andrey's first title defense since he took the welterweight title from Douglas Lima last July.
---
Get the Best Odds on MMA at:
---
The Matchup
Andrey Koreshkov (18-1) is the current Bellator welterweight champion. He took the title in July of 2015 after a 5-round decision over then-champion Douglas Lima. Koreshkov has not defended the title since then, but his last victory made it five wins in a row. This guy has been running white-hot over his time in mixed martial arts with just one loss to his name (at the hands of Ben Askren).
Over those 18 wins, only five of his opponents have survived to see a decision. Koreshkov has 10 wins via TKO/KO and 3 by submission. His finishing rate is as impressive as his stellar record. The Russian's strength lies in striking, but he does show up with the occasional submission as a well-rounded martial artist.
Koreshkov's strength definitely lies in his outstanding standup skills. However, we saw a different side to the Russian in his title fight against Lima. Everyone expected a standup battle and maybe a good deal of defensive wrestling from Koreshkov against the Brazilian Jiu Jitsu black belt. Koreshkov shocked everyone by shooting for (and landing) takedown after takedown.
It was a relatively tame fight for fans anticipating a striking slug fest. In that way, some called the fight "disappointing." What I saw instead was a fighter showcasing his growing skills in other aspects of the fight game. Seeing someone as skilled as Koreshkov in the standup department win a title fight with multiple takedowns reveals a man who has developed a well-rounded game.
Koreshkov's only loss came at the hands of standout wrestler Ben Askren back in 2013. That loss may have motivated the Russian to improve his skills on the mat. Since then, Andrey has gone on a five-fight win streak with victories over David Gomez, Nah-Shon Burrell, Justin Baesman, Adam McDonough and Douglas Lima.
Benson Henderson (23-5) presents a significant step up in competition. The 32-year old Colorado Springs native has an even more impressive record considering the level of competition he has faced so far in his MMA career.
Henderson last fought in the UFC in November and earned a 5-round split decision over Jorge Masvidal. Prior to that, he fought and beat Brandon Thatch by way of rear naked choke in another 5-round matchup last February. That gives him a two-fight win streak heading into his bout with Koreshkov.
His five career losses came at the hands of Donald Cerrone, Rafael Dos Anjos, Anthony Pettis (twice) and Rocky Johnson way back in 2007. That's four more losses than Koreshkov has logged, but the quality of opposition sways way in favour of Benson.
Some of Henderson's best performances include victories over Donald Cerrone (twice), Brandon Thatch, Gilbert Melendez, Nate Diaz, Frankie Edgar (twice), Clay Guida, Jim Miller and Jamie Varner. These opponents come from all backgrounds – striking, wrestling and everything in between. Benson is a very smart fighter and that will serve him well in a tough matchup against the accomplished striker.
The Pick
Benson Henderson should win this fight. A shocking upset is always a possibility against a striker of Koreshkov's calibre, but Benson has all the tools he needs to give him the clear advantage from a betting point of view.
The biggest threat presented by Koreshkov is his impressive striking and reach advantage. Fighting a taller striker is always challenging as they use their long limbs to manage distance, whip sharp strikes from all angles and frustrate takedown attempts. It is never fun to fight a skilled, tall opponent even if you do have a significantly more muscular frame as does Henderson.
However, Henderson has some of the best fight IQ in the game. This won't be the first rangy striker that Benson has faced. All we have to do is look to his two wins over Donald Cerrone and one win over Brandon Thatch. In both fights, Henderson showed a commendable ability to close the distance and deal with the sneaky tricks those lanky fighters like to break out in the cage.
The one thing that makes me just a little nervous in picking Henderson is that we haven't seen Andrey Koreshkov in action inside the cage in almost a year. Normally, that would be a strike against a fighter, but Koreshkov is an exception in this case. His last fight against Douglas Lima took place more than a year after his fight prior to that one and he showed no sign of ring rust. In fact, he showcased some impressive new wrestling skills. Koreshkov doesn't seem to be the type to sit around and take it easy between fight camps.
However, Henderson does inspire confidence as he has made it clear he will not be sleeping on his next opponent. In an interview earlier this year, he told Inside MMA his thoughts on Koreshkov:
"This kid is young, he's hungry, he's up-and-coming … he's had a loss to a tough wrestler in Ben Askren, so guess what? I can guarantee you he's gotten better in that field; in his defensive wrestling, in his scrambling, he has gotten better. He's not the same person he was when he fought Ben Askren, so I'm not taking him lightly."
Bellator 153 Betting Odds
As of 14 April, the major MMA bookmakers of the world have yet to publish Bellator 153 odds, but I remain hopeful and will update this post as soon as the odds go live. Some bookmakers have covered Bellator fights in the past and this one is a big matchup. Hopefully we end up with a few betting sites to choose from before fight night.
This is my first Bellator fight post and I'll admit it is kind of an experiment to see if you dear readers find it worthwhile and how much interest we get in previewing Bellator fights from a betting perspective. That said, I wrote this post in good faith that at least one betting site will eventually begin taking bets on the matchup.
Full Fight Card
Main Card
Benson Henderson vs. Andrey Koreshkov
Henry Corrales vs. Patricio Pitbull
Evangelista Santos vs. Brennan Ward
Jeremie Holloway vs. Michael Page
Gleristone "Toninho Furia" Santos vs. Brent Primus
Prelims
Matt Secor vs. Chris Honeycutt
Jay Perrin vs. Blair Tugman
Mike Mangan vs. Pete Rogers
Justin Sumter vs. Tim Caron
Jason Bakanowski vs. TJ Hepburn
Related: Bellator 180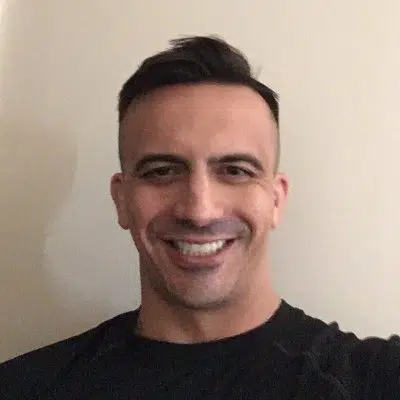 Wes Burns has more than a decade's worth of experience as a writer, researcher, and analyst in the legal online betting industry and is co-founder of OnlineBettingSites.com. Wes approaches his work from the viewpoint of players.