Bellator 180 Betting in NYC: Sonnen vs. Silva

This is going to be an epic weekend of MMA fighting. Not only do we have the best Bellator fight card ever full of big-draw names, but we'll be able to cool down with a nice little UFC Fight Night the very next evening. Bellator NYC is by far the biggest of the weekend, but we'll be covering both here at the OBS blog.
There has been some confusion regarding the name of this event because Bellator has assigned one name to the TV fights and another to the pay-per-view main event. The fights we'll be seeing on Spike TV before the main event are called "Bellator 180." The actual pay-per-view card is called "Bellator: NYC."
Where to Bet on Bellator: NYC Online
Why they went with two different names for one event is something you'll have to ask the marketing geniuses at Bellator, but luckily this card sells itself with an awesome lineup of fights. Longtime bitter rivals Chael Sonnen and Wanderlei Silva will square up in the light-heavyweight main event while the legendary Fedor Emelianenko himself faces Matt Mitrione in the heavyweight co-main event.
While the main and co-main events make for compelling matchups offer name recognition from some of MMA's legends, they're all starting to get a little long in the tooth and their fights do not hold any special meaning for their weight divisions. These are just going to be fun, awesome fights.
The most meaningful matches will happen across three title fights scheduled for the night. On the main card, Lorenz Larkin will challenge Douglas Lima for the welterweight championship and Brent Primus will attempt to take the lightweight title from Michael Chandler.
A light-heavyweight title fight between current champ Phil Davis and challenger Ryan Bader will serve as the main event on the Spike TV card prior to the main event. All told, Bellator has put together an excellent fight card with a little something for everyone between the old legends, up-and-coming prospects and three title fights.
Where to Watch
It all goes down at Madison Square Garden in New York this Saturday, starting at 8 PM ET for the Bellator 180 TV card on Spike and at 10 PM ET for the Bellator: NYC pay-per-view.
If you're in the UK, you can watch it on tape delay at 10 PM on Spike UK.
The Bellator 180 prelims begin at 6 PM ET and you can watch them live for free at Bellator.com.
Full Card
Here's the full schedule of events for Bellator: NYC and Bellator 180.
Bellator: NYC Main Card
Chael Sonnen vs. Wanderlei Silva (light-heavyweight)
Fedor Emelianenko vs. Matt Mitrione (heavyweight)
Douglas Lima vs. Lorenz Larkin (welterweight title fight)
Michael Chandler vs. Brent Primus (lightweight title fight)
Aaron Pico vs. Zach Freeman (lightweight)
Bellator 180 TV Card
Phil Davis vs. Ryan Bader (light-heavyweight title fight)
James Gallagher vs. Chinzo Machida (featherweight)
Neiman Gracie vs. Dave Marfone (welterweight)
Heather Hardy vs. Alice Yauger (flyweight)
Bellator 180 Internet Prelims
Sergio Da Silva vs. Matt Rizzo (catchweight 130 lbs.)
Hugh McKenna vs. John Salgado (catchweight 168 lbs.)
Anthony Giacchina vs. Jerome Mickle (welterweight)
Haim Gozali vs. Ryan Couture (welterweight)
Bradley Desir vs. Nate Grebb (lightweight)
Bellator 180 NYC Odds
MMA bookmakers do not often provide coverage of Bellator events, but this weekend's Bellator: NYC is simply too big to miss and most of our favorite betting sites will be taking bets on the biggest fights on the card. Here's a look at what each of the best betting sites is offering for each matchup.
Chael Sonnen vs. Wanderlei Silva Preview
Chael Sonnen and Wanderlei Silva will finally settle a years-long grudge that has been ongoing since the weird van incident in which Silva expressed displeasure at Sonnen for things Sonnen had said about Brazil ahead of a fight against Anderson Silva (no relation to Wanderlei).
Things deteriorated from there and the men never got back to good terms. The low point of their rivalry occurred during the filming for TUF Brazil 3 which pitted Team Sonnen against Team Silva. During filming one day, an angry Silva initiated a confrontation with Sonnen that led to an unplanned fight on set. TUF contestants quickly broke up the fight before it got too out of hand, but the altercation set the tone of their relationship for years to come.
An actual sanctioned fight between the two never materialized, and that leaves us with just the following clip as any sort of preview into how an MMA fight between the two would go:
Now more than five years after the original disagreement caught on video in the back of a van, Wanderlei Silva and Chael Sonnen will finally meet in the cage. Both men are past their prime fighting days, but both have made their marks on MMA in different ways.
Wanderlei Silva, a Pride champion in his heyday, was one of the most feared fighters known for his powerful standup game, vicious head stomps under Pride rules and just a fearsome fighter in general.
Chael Sonnen never quite made it to championship status, but he did have success against quality competition and has always provided hilarious commentary both as a promoter of himself and as a ringside commentator. He once came so close to beating a prime Anderson Silva in a five-round championship fight at UFC 117 back in 2010 before getting caught in a last minute triangle and tapping out less than two minutes shy of the middleweight title.
Both Chael Sonnen and Wanderlei Silva have been way less active in recent years. Chael Sonnen had his last fight in January this year and lost to Tito Ortiz via rear naked choke in the first round. Prior to that fight, the last time Sonnen fought was in 2013. Chael Sonnen is now 1-4 over his last five dating back to 2012.
Wanderlei Silva has been inactive as well with his last fight at all being a KO win over Brian Stann back in 2013. Silva's last-5 record is the better of the two at 3-2, but that goes back all the way to 2010. We have very little to go on in order to get a handle of how these two guys will actually match up once they're back in the cage.
Silva and Sonnen were supposed to fight at UFC 175, but that match was scratched when Silva literally ran from a random drug test. That incident gave Sonnen plenty of ammo to throw Silva's way, but Sonnen soon failed his own random drug test ahead of UFC 175 and had to pull out as well.
So, it's been a while since we've seen much from either fighter. Sonnen did not look good in his return to the cage in January, but four years of ring rust will do that to you. The fact that he got in there, got the blood moving and dealt with all the mental stress that goes into an MMA fight could prove useful as he gets back in there against Wanderlei Silva.
Fedor Emelianenko vs. Matt Mitrione Preview
Fedor has a five-fight win streak at his back, but the record alone does not tell the whole story. First of all, Fedor is an absolute legend and is quite possibly the best heavyweight or even best MMA fighter of all time depending on who you ask. His dominance in the heavyweight division during the Pride years was the best heavyweight run of all time.
Fedor fought 33 times before his first real loss. Over his first 33 fights, Fedor lost just once and that was due to a TKO stoppage for a cut in the middle of an MMA tournament in his fifth professional fight back in 2000. The perfect win streak he put together after that is legendary. Fedor fought top heavyweights time and again. He beat athletic freaks, giants and other MMA legends in devastating fashion. One could write a book on his career, so I'll stop there now and just direct you to our Fedor highlights below.
As incredible as he was during his prime, not even Fedor has found a way to hold off Father Time. His win streak came to an end in 2010 when Brazilian jiu-jitsu world champ and eventual UFC heavyweight champ Fabricio Werdum caught him in a triangle armbar to give Fedor his first clear, unquestionable loss in professional fighting. That set off a three-fight skid for Fedor that included losses to Antonio Silva and Dan Henderson.
Fedor fought and won three more times in 2011 and 2012, but only against competition of a lower tier before retiring. Fedor changed his mind in 2015 and returned to face an unknown fighter named Jaideep Singh. Clearly, it was an easy "gimme fight" designed to ease Fedor back into competition.
All that brings us to Fedor's most recent fight against Fabio Maldonado last June. Some people are saying Fedor was gifted with a win by Russian judges, but I personally think Fedor did win that fight. It was close enough that it could have gone either way depending on how you score that first round.
For his part, Fedor looked pretty good in that fight relative to his most recent performances. This is not the Fedor of old by any stretch, but he put together some strong flurries and fought a good fight against an accomplished boxer after almost being knocked out himself early in the fight.
Former NFL player Matt Mitrione comes into this fight with an 11-5 record and is currently riding a two-fight win streak over Oli Thompson (TKO) and Carl Seumanutafa (KO). Mitrione has the power and speed to put a beating on Fedor if the opportunity presents itself, but Mitrione is also capable of making head-scratcher decisions during fights. Fedor can certainly capitalize on any openings his opponents leave.
MMA oddsmakers have priced this one close to even money but with Mitrione the slight favorite. It's weird to see Fedor come into a fight as an underdog and that alone makes me want to put my money on the Russian. That being said, this fight could go either way based on what we've seen from both fighters.
Related: Bellator 153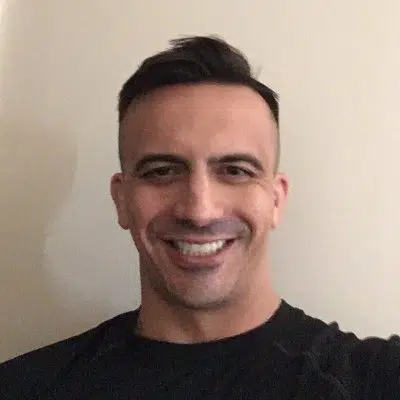 Wes Burns has more than a decade's worth of experience as a writer, researcher, and analyst in the legal online betting industry and is co-founder of OnlineBettingSites.com. Wes approaches his work from the viewpoint of players.