UFC 189 Betting: Mendes vs. McGregor Odds
When: Saturday, July 11, 2015 7PM Local Time
Where: Las Vegas, Nevada
Watch It: PPV or BT Sport 2 (UK)
The 189th installment of the Ultimate Fighting Championship returns to Las Vegas with a stacked card headlined by the featherweight interim championship bout between Chad Mendes and Conor McGregor. The winner of this fight will hold the interim belt until Jose Aldo returns to good health for a reunification bout.
Even though this isn't the fight we were expecting a few weeks ago (it was originally planned to be Conor McGregor vs. Jose Aldo until a rib injury sidelined the reigning champ), it's still safe to be excited for this fight. Chad Mendes has a strong wrestling game that he is really starting to integrate beautifully into his standup. Meanwhile, Conor McGregor is an unorthodox, highlight-reel striker who has yet to lose a match in the UFC.
All the best UFC betting sites opened the fight with almost even odds giving a slight favourite status to McGregor. The odds are beginning to diverge a bit with McGregor slowly taking away as the favourite and Mendes becoming more of an underdog. As of the Tuesday before the fight, Irish bookmaker Paddy Power has Chad Mendes listed at 11/8 (+137.5) and Conor McGregor at 4/7 (-175).
And we shouldn't overlook the rest of the UFC 189 card. There are at least three other fights that are worth a watch and a wager. Also on the card is along time brawler and fan favourite Robbie Lawler defending his welterweight title in a rematch against the young and frighteningly emotionless Rory MacDonald.
Gunnar Nelson (13-1-1) and Brandon Thatch (11-2-0) will also square up in a welterweight match that pits two very promising prospects who both seek to recover from their first losses in the UFC. Let's take a look at at the betting odds for UFC 189 and then look a little closer at the headline matchup.
UFC 189 Betting Odds
I searched the internet high and low to find the three betting sites that have the best betting odds for UFC 189. You always need to be careful when you bet on sports because if you don't compare the odds, you might be missing out on value. It always pays to make sure you get the most of your money for every bet.
The chart below offers an odds comparison for each fight on this weekend's card. Just look for the fighter you want along the left side and then scroll across to see how the odds compare at each of the major online bookmakers. Below that I also have a few more betting options for the Conor McGregor vs. Chad Mendes fight.
Outright Matchups: Winner of the Bout
| Fighter | Bet365 Odds | BetVictor Odds |
| --- | --- | --- |
| Conor McGregor | 10/17 | 4/7 |
| Chad Mendes | 7/5 | 11/8 |
| | | |
| Robbie Lawler | 6/4 | 11/8 |
| Rory MacDonald | 4/7 | 4/7 |
| | | |
| Brandon Thatch | 10/17 | 8/15 |
| Gunnar Nelson | 7/5 | 6/4 |
| Book It: | www.bet365.com | www.betvictor.com |
Additional Markets for McGregor v. Mendes
| Prediction | Bet365 Odds | BetVictor Odds |
| --- | --- | --- |
| Over 2.5 Rounds | 10/11 | 4/5 |
| Under 2.5 Rounds | 10/11 | 10/11 |
| McGregor Win in Rd 1 | 3/1 | 5/2 |
| McGregor WIn in Rd 2 | 5/1 | 4/1 |
| McGregor Win in Rd 3 | 8/1 | 15/2 |
| McGregor Win in Rd 4 | 16/1 | 14/1 |
| McGregor Win in Rd 5 | 20/1 | 18/1 |
| McGregor WIn on Points | 13/2 | 7/1 |
| Draw | 50/1 | 66/1 |
| Mendes Win in Rd 1 | 8/1 | 10/1 |
| Mendes Win in Rd 2 | 12/1 | 14/1 |
| Mendes Win in Rd 3 | 16/1 | 18/1 |
| Mendes Win in Rd 4 | 25/1 | 22/1 |
| Mendes Win in Rd 5 | 33/1 | 28/1 |
| Mendes Win on Points | 4/1 | 4/1 |
| Book It: | www.bet365.com | www.betvictor.com |
McGregor vs. Mendes Preview
The UFC 189 highlight matchup between Conor McGregor and Chad Mendes has been the subject of hilarious back-and-forths on the likes of Sherdog and in the comments sections of many a news article. On one side, we have the rabid McGregor fans calling it a done deal, no doubt about it, 100% sure thing that the Irishman comes through with the first round, 15-second KO victory.
On the other we have the McGregor haters calling for him to be "exposed" by Mendes' elite wrestling pedigree. Mendes is guaranteed to put Conor down, use his wrestling to set up hard shots and coast to victory.
As always, the truth of the matter lies somewhere in the middle. Conor McGregor does have an impressive resume to date. His wins have been flashy and he rarely lets an opponent off the hook with a mere loss by decision. McGregor has fought five times so far in the UFC, won all five of those and finished four before the closing bell.
His striking style is difficult to prepare for as he mixes it up well between his long straight left, spinning escape-killing heel kicks and jumping knees. When he's not pressing forward, he has shown an impressive ability to land power counters even while backing up. McGregor is a striker at heart, and a very good one at that.
What we don't know about Conor is how capable he is of defending against someone with an elite wrestling background. Chad Mendes is by far the most dangerous takedown artist McGregor has faced to date. McGregor is undoubtedly a talented fighter, but we haven't yet seen him fight someone with a style comparable to Chad's and that makes this a tough match to predict.
On the other side, we have Chad Mendes whose 8-2 UFC record is marred only by losses to reigning champion Jose Aldo. In his 2014 rematch against Aldo, Chad Mendes showed surprisingly improved standup and even managed to rock the champ several times with hard inside shots set up by the takedown threat.
Chad's takedown game presents the greatest threat to McGregor. It's not just the takedown ability, either. It is also the threat of the takedown that changes things. McGregor will have to respect the takedown threat and adapt his game. The extent to which McGregor adjusts for the takedown threat will depend largely upon his confidence and ability to defend takedown attempts.
McGregor's Strengths
Conor McGregor's greatest strength is his standup game. He has a monstrous 8-inch reach advantage over Mendes which will give him the ability to manage the distance, strike from outside and leverage his way out of any takedown attempts. If McGregor can keep it standing or scramble out of trouble quickly, he's likely to pick apart Mendes and win this fight.
Mendes' Strengths
One word: wrestling. Chad Mendes has shown dramatic improvements in his fusion of wrestling and striking. Nowadays, he doesn't just get the takedown, but he also knows how to set up cracking strikes by faking the level change, forcing his opponents to drop their hands for the takedown defense and then coming right back up with hard uppercuts. If Chad can safely close the distance and present a real takedown threat, this fight is his.
Other UFC Events: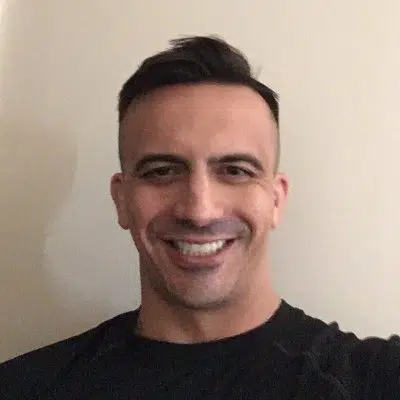 Wes Burns has more than a decade's worth of experience as a writer, researcher, and analyst in the legal online betting industry and is co-founder of OnlineBettingSites.com. Wes approaches his work from the viewpoint of players.