Betsson Group Closing OnGame Poker Room to Focus on Microgaming

The Betsson Group of betting sites (Betsson.com and Betsafe.com) have long offered two different poker experiences for players; one powered by the OnGame Network and the other powered by Microgaming. This gave customers of each site the option to choose between two unique poker experiences.
However, I have also noted previously that having two poker rooms attached to one betting site is confusing and results in neither room receiving as much attention as it could compared to just devoting 100% of their focus on just one poker room. The Betsson Group appears to have come to the same conclusion with an announcement that they will leave the OnGame network and focus exclusively on their Microgaming experience.
The OnGame poker room at each site will close on March 29th, 2016. After that, both betting sites will only offer the Microgaming experience. Your primary account at each site will remain functional and all player balances will remain intact.
What happens next?
If you have an account at Betsson or Betsafe, you don't need to do anything right now. All balances in the OnGame poker room will be transferred automatically to your main wallet with Betsson or Betsafe.
Your OnGame account details and login information will automatically transfer over to the Microgaming network. If you only had a poker account with the OnGame room, you can just use the same login/password to access your new Microgaming account, complete with your full cash balance.
Betsson players: Your March loyalty points will be credited on 25 March and you will have until 28 March to convert them to cash. Mark this date on your calendar because after that date, your OnGame loyalty points will no longer have any value. Cash them out before March 28th to make sure you don't miss out on any value.
Betsafe players: Your loyalty points will be converted to cash on 1 April according to the Betsafe cashback program. You do not need to do anything special to ensure this happens. Just wait until the first of the month and any your cashback funds will be deposited to your main Betsafe account.
Going forward, the Betsafe and Betsson poker rooms will be powered exclusively by the Microgaming Poker Network (MPN). You're not going to lose any of your money and you won't have to hit the market for a new poker site – you'll still have access to real money poker and a 30% rakeback deal courtesy of the MPN.
Ultimately, this will probably prove to be a positive change even if you do find it annoying. Having two poker rooms attached to one betting site is confusing for players and results in neither poker site reaching its full potential. Both sites will now be able to focus their efforts on the Microgaming room, which will also see a boost in traffic.
Microgaming Making Moves
Today's news comes right on the heels of Microgaming's announcement last month that PKR Poker will be moving over to MPN as well. Microgaming has now earned exclusive status at two major online betting sites in addition to becoming the new home for the internet's largest 3D poker room.
PKR has operated as an independent room for years and already had a solid, mid-sized player base thanks to its unique 3D experience. One of PKR's keys to success has been its ability to walk the line between courting casual players with the 3D option along with multi-tabling grinders who can opt instead for the traditional 2D overhead view.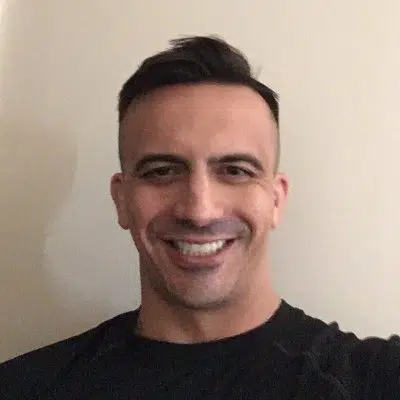 Wes Burns has more than a decade's worth of experience as a writer, researcher, and analyst in the legal online betting industry and is co-founder of OnlineBettingSites.com. Wes approaches his work from the viewpoint of players.