Betsson Appeals €300K Fine Issued by Dutch Regulator

An ongoing spat between Betsson and Netherlands gaming regulator Kansspelautoriteit (KSA) is already expensive and stands to grow even costlier the disagreement drags on.
Last month, the KSA issued a €300,000 fine to Betsson subsidiary Corona Ltd for offering online gambling to Dutch citizens without a license. The KSA issued the fine after an investigation which concluded Corona Ltd fails to block Dutch customers and accepts the most popular deposit method in the Netherlands, iDeal.
Corona Ltd operates two Dutch-focused gaming sites, Oranje Casino and Kroon Casino, which were acquired by Betsson in 2014. At the time of the acquisition, Dutch authorities had already been speaking optimistically of "reregulating" the gambling market since 2012. It was thought at that time that a new law licensing online betting sites would be in place by 2015.
Three years later, the status of the Dutch gambling law is still up in the air. Authorities have continually pushed back anticipated dates for new legislation to take effect.
Dutch authorities estimated in 2016 that a bill would be in place by the end of 2017. Then in 2017, the target date was pushed back to sometime before the end of 2019. The date was pushed back yet again earlier this year after a KSA board member told iGaming Business that the first half of 2020 is a realistic projection.
Betsson has been challenging Dutch authorities all that time over their haphazard and clumsy implementation of online gambling laws. Betsson maintains that its continued targeting of the Netherlands gambling market is legal due to the country's complete lack of EU-compliant gambling laws.
Meanwhile, the Netherlands insists that all online gambling is illegal under the law and that any operators who continue to accept Dutch players are in violation. State owned gambling entities have a monopoly over all forms of gaming in the Netherlands, but are slated to be sold off and privatized as new regulations to open the market are implemented.
Betsson Appeals €300K Fine
Last week, Betsson announced that Corona Ltd is appealing the €300K fine imposed by the KSA. Betsson has appealed the KSA to reverse the fine and maintains its stance that targeting the Dutch market is compliant with "applicable laws and regulations in the absence of an EU-compliant gambling legislation in the Netherlands."
Betsson noted in a statement that the KSA has investigated other subsidiaries and has found no other violations.
If the appeal with KSA is not successful, Betsson says it will "refer the matter on appeal to a court of law to defend its rights." Given that the KSA itself issued the fine in the first place, the odds of a successful appeal with the KSA that does not involve an outside court appear low.
Netherlands Operating Costs Piling Up for Betsson
The cost of doing business in the Netherlands is starting to pile up for Betsson, but the company's current course could grow even more expensive. The potential €300,000 fine amounts to almost nothing in the grand scheme of things for Betsson and the costs it faces in the Netherlands.
Even if we brush aside the reported €100 million Betsson paid to acquire Oranje Casino and Kroon Casino, Betsson still faces the specter of more costs moving forward. As CalvinAyre.com noted last week, a Nordic investment banking firm recently estimated that the Netherlands accounts for "at least about 30%" of Betsson's operating profit.
Moving forward, mounting costs could eat into Betsson's bottom line as Dutch regulators are considering a provision that will block "bad actors" from acquiring licenses once the new gaming laws take effect.
Sander Dekker, Netherlands Minister for Justice and Security, stated at a meeting of the Permanent Committee for Justice and Security that he supports blocking operators who have flouted Dutch gaming laws from receiving a license once the Netherlands begins issuing online gaming licenses.
Dekker said he believes a permanent ban would be "legally disproportionate," but does support excluding so-called bad actors from the market for a period of time after the new laws are implemented.
How long such a band would last is undecided at this time, but it puts at risk upwards of a third of Betsson's total operating profits for however long that exclusion period would last. In its latest annual report, Betsson AB reported gross profits of SEK 3.4 billion (€328 million).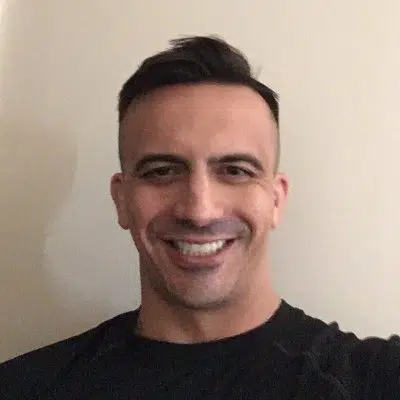 Wes Burns has more than a decade's worth of experience as a writer, researcher, and analyst in the legal online betting industry and is co-founder of OnlineBettingSites.com. Wes approaches his work from the viewpoint of players.