Online betting sites award sports bettors with free bets in an effort to keep the maintain players loyal to their brand and apps. If you bet online for any significant length of time, you can be sure to run frequent free bet offers. Today, I'm going to give you the full rundown on how free bets offers at betting sites work and what you need to know before you take advantage of and free, no deposit, or "free" sportsbook promotions.
Betting Sites With Free Bonus Bets
How Free Bets Work
Free bet offers come in all different shapes and sizes but the general theme is that your account is credited with free cash that you can use to bet on any upcoming sporting event.
This bet essentially acts as a freeroll for you. If you place the bet and lose, you're no worse off than you were before you got the free bet. If the bet wins, you get to keep the winnings and cash them out when you're ready, provided you have fulfilled the requirements attached to any offer, and sometimes that's a big if.
In most cases, free bets are awarded to customers in return for taking a specific action. The most common example of this would be the new player free bet promos that sportsbooks offer in exchange for creating an account and funding the account with a real money deposit.
Free bets are only slightly different than first deposit bonuses. The cash in either case usually cannot be withdrawn; it may only be used to place real money bets and win money that can be withdrawn.
The only real difference is that a free bet must often be used all at once or in specifically-sized chunks. For example, a £20 free bet might come with the stipulation that it be used to place exactly 2 £10 bets.
Rollover Requirements
The most important thing to know about free bets and free offers is that they usually come with "rollover" or "clearing" requirements.
Terms and conditions often include rules similar to: "bonus must be played through 3 times the bonus amount before winnings from the bonus may be withdrawn."
What that requirement clause is saying is that bettors need to place a certain value of bets before cashing in on that free bet.
In this example, a £20 free bet with a 3x rollover would require you to place a total sum of £60 worth of wagers before you can withdraw anything that you win with the free bet money.
Rollovers exist because for two reasons. First and most importantly, forcing people to place additional wagers ensures that they are actually there to bet on sports. If it were possible to simply deposit, place free bets and withdraw everything, players could just freeroll the house over and over again until the book goes broke.
Secondly, the rollover helps the bookmaker recoup some of the cost of giving away all those free bonuses. By forcing additional bets, the betting site exposes you to the juice (the built-in house advantage) and offsets some of the value of the bonus.
Max Win
Many free bets come with one additional stipulation: the bet can only be used to win so much money. In other words, there is a cap on your maximum winnings. Make sure you always read the terms and conditions before you accept any offer so you can see if there is any such condition.
The max win amount is enforced in a rather simple manner. If you try to place the bet at odds that would result in winning too much, your betting site will not accept the bet. For example, you may find yourself unable to place an outright bet on a low-level football team winning the World Cup at 1500/1 odds.
Do I Have To Make a Deposit?
Not all betting apps require a deposit to earn a free play, but most do. Even if you don't need to make a deposit to earn a free play, you will usually have to deposit before you can withdraw any winnings.
In other words, a deposit is required at some point with almost all free bet promotions.
Are Free Bets a Good Deal?
In most cases free bet offers from reputable sports betting sites are almost always a good deal.
It's true that the rollover requirements reduce the value, but you can still come out ahead as long as you were planning on betting anyways. In that case, the rollover shouldn't be a problem.
Free sports bets are not a good deal if you are only interested in placing a single bet. It's not cash that you can just turn around and withdraw; it's cash that you can only use to place additional bets. Thus, free bets are only useful for punters who are there to place more than 1 or 2 bets.
What You Should Know About Free Bet Offers
If you sign up for an account at any typical sports betting site, the odds are you'll eventually receive an e-mail in which the site promises a "free bet." Some sites even give them out as welcome bonuses to new customers.
These promotions can be nice, but you should know the whole story before accepting any promotional offer.
The main thing to keep in mind with free bet offers is that they always include wagering requirements.
A free bet offer may require you to make a deposit, place extra wagers, or any number of qualifications before you can use the bet to your advantage. Read each offer carefully.
Types of Free Bets
Welcome Bonuses
A common form of free bet offer is the welcome bonus. The premise of the promo is that the site is willing to give you one free play in return for you signing up and making your first deposit.
There's a catch. The free bet you get must be "rolled over" in the sportsbook before you can withdraw anything that you win with the bet. This means you'll have to place a total sum of bets equal to three times your deposit and free bet amount.
Going back to the example above, a $200 deposit would get you a $100 free play for a total of $300.
A 3x rollover would mean you need to place $900 worth of wagers in total before you can withdraw your winnings. This rollover somewhat reduces the value of the offer as it exposes you to a greater risk of losses before you can claim the winnings.
Of course, the rollover has no negative impact if you manage to win while placing those mandatory wagers. It can cause problems if you go on a bad run while meeting the rollover. If you lose every bet you place during the rollover, you'll end up having to start from scratch.
The reason rollover requirements even exist is for the books to protect themselves from hit-n-run bonus hunters. Books give out free bets in the hopes of attracting actual customers; not to hand out cash to anyone with an internet connection.
In the end free bet offers are worthwhile if you intend on betting more than once. If you're planning to place multiple bets, you may want to take advantage of the offer.
If you're only signing up to place a single bet, it's best to decline the bonus offer and just play with your own cash.
The Returned Bet
Return bets are given as consolation prizes to people who place a regular wager and lose. Bet refund promotions are common during major betting events such as the World Cup or Super Bowl.
These types of offers usually come with fewer terms and conditions, and many bonus bets come without rollover requirements.
The thing to know about returned wagers is they only offer value when you lose.
Returned bets are nice because they offset the losses sustained by one losing bet. You get exactly one bet in which there is no risk of losing.
No-Deposit Offers
No deposit free bets are a favorite among budget gamblers and newbies
A no-deposit free play is exactly what it sounds like. Sign up for an account, and the book will add cash to your account that can be used to place a real money bet.
Budget gamblers love no-deposit bonuses for obvious reasons. Newbies love them because it lets them try betting for real money. No deposit is necessary, so you can test the interface, place a small bet and get the feel for using sports betting apps.
The catch for no-deposit free bets is this: If you win, you cannot withdraw the winnings until you make a deposit of your own.
In other words, you can't just sign up for an account, place a bet and then cash it out. You need to put a little skin in the game.
This "catch" irritated me the first time I encountered it. However, I've come to understand why betting sites have these rules. If no deposit was required, people could rip off the sportsbooks for millions of dollars. If that was the case, you'd have players all over the world creating thousands of accounts to place free bets and collect on the winnings.
We realize it seems odd to have to make a deposit before collecting on a "no deposit" free bet. As long as you understand what you're getting into, there is often value to be had with extra cash for the bankroll before you make your first real deposit.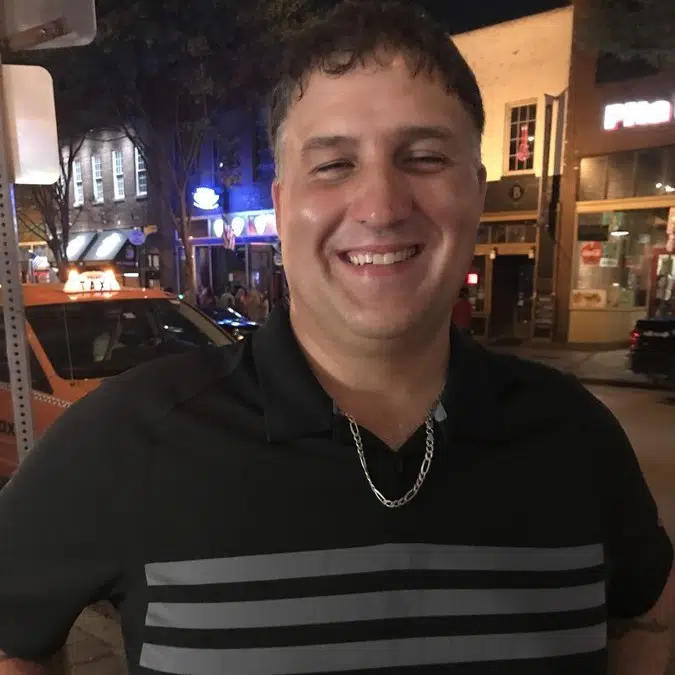 Mike Murphy is the founder of OnlineBettingSites.com and has over 10 years of experience in the legal online betting industry. A regular attendee of industry trade shows and conferences, Mike is a strong proponent of regulated markets and responsible gambling policies.