Did you know you can earn money simply by recommending your favorite betting sites to your friends? The majority of the world's largest brands have refer-a-friend programs that offer big incentives in return for you spreading the word and inviting your friends. Below is a list of betting sites with the best referral programs.
Marketing teams at major betting sites understand the power of social networks and word-of-mouth referrals. Traditional advertising mediums are effective, but expensive. Word of mouth referrals come from a personal, trusted source. Personal testimonials and recommendations are effective to the point where almost every betting site is willing to pay you to refer your friends.
Refer a friend programs at online gambling websites are cheaper than ad buys on national television and radio, and performance based. Betting sites don't have to pay anything until you deliver an actual, real money player. In short, it's a win-win for everyone.
How Betting Refer a Friend Programs Work
Every betting site does it a bit differently so you'll want to make sure you read up on the details for whichever brand you're considering mentioning to your friends. However, the basic idea commonly is that you convince your friend to sign up for an account and in return, you get paid.
Referrals are typically tracked by one of two methods. In one, you are given a special link that you can send to anyone. If your friend clicks your unique link, he is sent to the betting website and can sign up like normal. You are meanwhile credited with the referral because the link that you sent is unique and tags each referral as having been sent by you. You can send these links by hand, post them on your website or splash them all over your social media accounts.
Sometimes sites track referrals with the use of unique "referral codes" that you give to your friends. In this case, you don't have to use any sort of special link. Just tell your friends to type in your referral code when they sign up and you'll be credited with the referral.
How are referral earnings paid?
As you can see in the table above, you get paid as each referral takes a certain action. In most cases, this means signing up for an account AND making a real money deposit. There may also be additional qualifiers such as "your friend must place at least X bets in the sportsbook" or "must play X number of poker hands" before you get paid.
Payments are most often awarded in the form of a bonus applied to your player account. This bonus is treated as any other bonus and comes complete with rollover requirements. The betting sites pay cash for referrals tend to give you less total money, but the advantage is you don't have to meet any wagering requirements and can withdraw or wager it whenever you want.
If you think you could send significant numbers of new players (perhaps you run a popular sports blog or have serious marketing skills), you may want to instead consider signing up as an affiliate. Doing so requires a bit more effort and you usually need to operate a legitimate website but the fees paid can be much more significant. You can read more by visiting any of the betting sites listed at the top of this page and look for the small "affiliates" link on each site's homepage.
A Couple Simple Tips
The best approach to getting referrals is to do it on a personal level. If you spam referral links on forums or social networks, you will likely be banned from the program. Spamming is largely ineffective anyway, and you certainly won't be the first person to have the idea.
Know your audience and talk to people who you know already have an interest in wagering. Let them know where you play and then give them the honest truth about your experience as a customer. Your friends are much more likely to take you up on the offer if you come across as a genuine person.
In my experience, transparency is the best policy. Plus, your friends often get an extra bonus just for using your link. I've always worded it something like "hey, if you're going to sign up anyways, you might as well let me refer you so we can both get a little something extra." Nobody will hold it against you if you're open and honest.
Off course, make sure you only send your friends to safe and reputable betting sites. If you wouldn't play somewhere with your own money, it's just wrong to send your friends there. There are plenty of highly trusted online bookmakers that would love to have your business.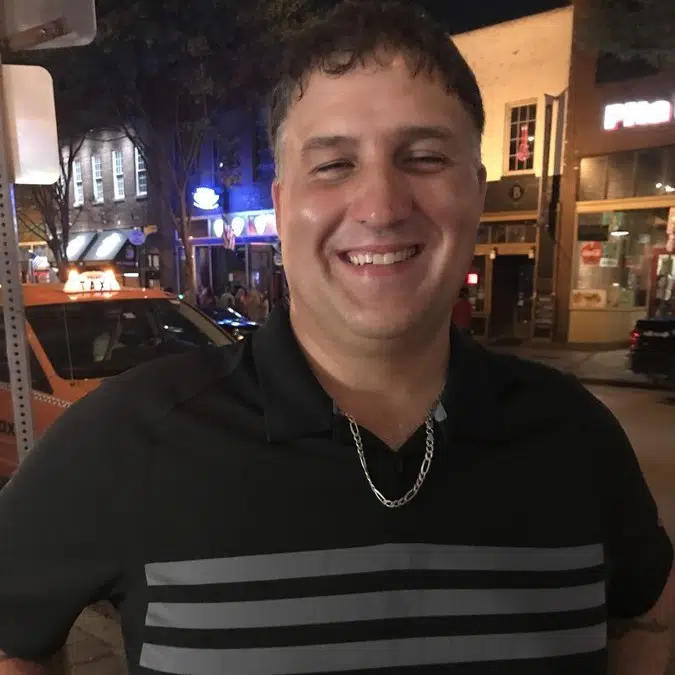 Mike Murphy is the founder of OnlineBettingSites.com and has over 10 years of experience in the legal online betting industry. A regular attendee of industry trade shows and conferences, Mike is a strong proponent of regulated markets and responsible gambling policies.