All sites listed at OnlineBettingSites.com are deemed to be safe, trustworthy, and secure. We do extensive research and keep open lines of communication with both players and operators to help ensure that no financial risk comes in the form of disreputable operators who mismanage player funds or refuse to pay legitimate winners.
Safe betting sites keep your money secure in a separate account from operating expenses and have a well-established reputation for paying winning players. Additionally, we expect any site listed here to deploy the latest in security and encryption techniques to prevent hacking or any malicious outside activity to account holders.
Safest Online Betting Sites
I cannot stress enough how important it is that you only do business with safe betting sites. This comes from personal experience. Members of BBS staff have lost money on more than one occasion. No amount of bonus money, favorable odds, or big promises makes it worth the risk of dealing with operators of questionable integrity or financial viability.
Make sure you only trust your money to gambling sites that deserve your trust. There are plenty of safe betting websites that are legal, licensed, financially stable, and run by ethical people. There are so many other options that the only excuse for being taken advantage is simply not being educated on where to bet online.
All betting sites listed here hold a license from a respected regulatory authority and each has a history of operating in good faith. If you're still skeptical, you don't have to take our word for it. Feel free to run a Google search on any of these sites and you'll see that these are all well-known and widely respected betting sites. We also rarely list "new betting sites" – instead taking the cautious approach of watching and waiting to see if they become a trusted member of the online gambling industry.
Sometimes questionable operators off "too good to be true" promotions or other offers that may seem tempting to claim. Trust me on this: it's not worth it. I would rather do all my betting without ever getting another promotion than to do business with anyone who doesn't have a verifiable reputation.
How Can I Tell If Betting Sites Are Safe?
It's really not all that difficult. For the most part, you can tell a site is legitimate with a few minutes of research. The first thing you can do is run a search and see what other people have to say. And by "other people," I don't mean cheap review websites that recommend anyone willing to pay for placement. Look for comments from real players at discussion forums or websites that you already trust, such as here at OnlineBettingSites.com!
Licensing
A quick look at the licensing status of any operation speaks volumes of a betting site's safety and reliability. There are many licensing jurisdictions, and some are more respected than others. For the most part, any gambling website licensed by the UK Gambling Commission or that has a legal presence in the United States can be considered safe by default. Those are two of the most stringent licensing authorities in the world.
Problems are much more likely to arise at sites that are licensed in countries with lax standards. For example, licenses issued in Panama, Costa Rica or the Kahnawake Gambling Commission are probably licensed there because they are unable to be licensed by anyone else. This may be due to questionable business practices or serious legal issues. In any case, it's not worth the risk.
Legal Status
The international gambling market is tough from the operator's point of view because laws vary so much from country to country and region to region. What is perfectly legal in one area may be outlawed in another. I can sympathize with the plight of operators, but the simple fact of the matter is that if a site doesn't have the legal authority to operate where you live, it means they aren't subject to regulations designed to protect the players.
If a bookmaker operates contrary to the law in your location, it means that site has no physical presence and is therefore safe from regulators, policing authorities, and courts. If that site decides to pull a fast one and run off with your money, you have no legal recourse.
Besides, sites that can't be bothered to go about things the right way probably do so because they don't have the financial resources to retain legal counsel and apply for licenses in multiple jurisdictions. The implication here is a lack of financial stability, and a greater risk to your money.
Consider powerful bookmakers that hold multiple licenses to operate in countries around the world. Powerhouse gambling brands with the resources to research the law, apply for licenses, interpret the law, and modify its offerings to comply with a myriad of gaming laws. Compare this to some smaller, offshore company run by anonymous figures and the choice is obvious. The bigger, publicly visible company is always going to give you a safe experience.
Customer Support
Even if you never need to contact customer support, it's helpful to know a site has a competent support team. The mere existence of quality support indicates that the company respects its customers and sees them as a valuable commodity. Poor or nonexistent support indicates a lack of care, lack of resources or both.
You can tell a lot about a site's support options just by clicking on the "help" link anywhere on the website and taking a look at their contact methods. At the very least, you should see 24 hour support offered by phone, e-mail and live chat.
Other Trust Factors
The "other" category covers every other aspect of online betting not mentioned above. This part covers a lot of ground and can include any number of potential issues such as terms and conditions, maximum win limits, bonus terms, and payout times. Generally, the safest betting sites operate in good faith in all areas. Once again, a Google search will likely reveal any potential issues.
One of the most common issues to look for are terms and conditions related to bonus offers. I have encountered a few betting sites that actually restricted withdrawals unless you had made a recent deposit. This is essentially theft as it forces you into a cycle of constantly depositing just to cash out your previous withdrawals. Of course, none of these sites made any mention of that "minor" tidbit anywhere on the homepage.
The other thing to check for are any win limits and minimum/maximum wagers. A trustworthy brand is one that can pay out any size win, without issue or delay.
However, win limits be reasonable. An average acceptable win limit for me is at least £100,000 per wager and £250,000 per day. Anything less starts to look a little predatory. Win limits should only apply to sports betting and not casino games or progressive jackpot games (where the top prize often tops £1,000,000).
You will be in good hands if you stick with any of the safe and fair betting sites recommended at the beginning of this article, or any publicly traded betting site. If you decide to venture elsewhere, do your research and check the site's terms and conditions page to see if there's anything there that doesn't look right. If something doesn't look right, the chances are it's a site worth avoiding.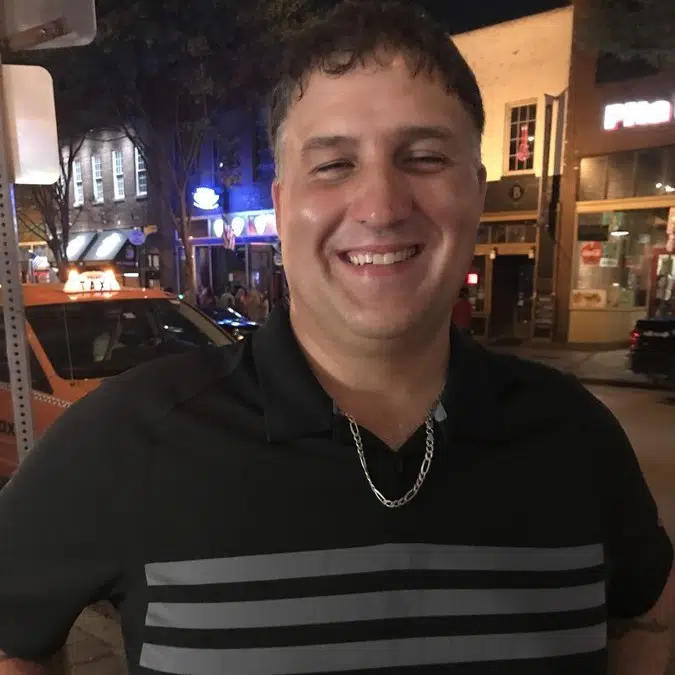 Mike Murphy is the founder of OnlineBettingSites.com and has over 10 years of experience in the legal online betting industry. A regular attendee of industry trade shows and conferences, Mike is a strong proponent of regulated markets and responsible gambling policies.