Betting on McGregor: Why the Irishman Could Beat Floyd Mayweather

Recent news coverage of the Mayweather vs. McGregor fight focuses on how much betting money has been coming in on Conor McGregor to achieve the upset win over boxing's most dominant champion.
Managers at popular boxing betting sites have themselves said they were surprised by the sheer volume of wagers coming in for McGregor even though they already expected McGregor to collect a significant chunk of the early betting activity.
Where to Bet on Conor McGregor Online
Personally, I do not believe Conor McGregor will achieve the upset but I realized earlier that I have spent a significant amount of my writing-time explaining why Mayweather will win without properly introducing the case for betting on McGregor. It would only be fair to show both sides of the story.
After all, not even I am so full of myself to assume I know better than the many, many people who are just as confident as me and who are more than happy to risk their hard-earned money betting on McGregor.
In doing research for this fight over the past several weeks, I have come to understand why Conor McGregor makes for an attractive bet. Even though I am not in Camp McGregor myself, these are some of the reasons why I believe he might end up being a more formidable opponent than expected.
Conor McGregor is Just a Special Fighter
Conor McGregor is really starting to look like one of those special, once-in-a-lifetime types of athletes. Like many MMA fighters before him, Conor McGregor talks a big game. Unlike so many before him, McGregor has so far backed it all up. His 13-second KO of Jose Aldo was perhaps the most defining moment of his career to date.
Prior to meeting Conor McGregor, Jose Aldo was the reigning champion who had successfully defended his featherweight belt a record seven consecutive times. It was almost unthinkable that someone could dethrone the featherweight king prior to that fight. The buildup to that fight lasted for months with heated debate raging on MMA discussion forums and all across social media.
The pre-fight odds were close and every MMA fan tuned in to the UFC around that time was looking forward to an epic battle between two great martial artists. Surely this would be a fight for the ages, we said.
If there were any questions that Conor McGregor was the real deal, this was the fight that erased all doubt for good. McGregor is a special type of fighter.
The one blemish on Conor's record in recent history came against Nate Diaz in a 170-pound catch weight match, up from McGregor's usual 145-pound fighting weight. However, McGregor got his revenge in the rematch by beating Nate to a decision.
McGregor has often been seen on social media practicing unorthodox training methods with movement coach Ido Portal. Watching these videos, you get the sense it's like something you would see Shaolin monks doing in a kung fu movie, except it has actually been effective in helping McGregor win fights in the UFC:
This kind of footage would have been hilarious had Conor McGregor gone on to lose his subsequent fights in embarrassing fashion. Instead, Conor McGregor went on to dominate. His unorthodox training methods and aura of complete confidence in himself sort of give one the impression that he has discovered some kind of secret for success. This makes him an attractive betting proposition.
Here's more:
The one thing I would urge you all to be careful of is not to put too much stock into these unorthodox training methods. These alone do not make Conor McGregor. Plenty of other high level boxers have also stepped outside the box when it comes to training.
He Has Backed Up Wild Claims with Wild Performances
Conor McGregor has been talking up a big game for ages now, but it gets harder and harder to dismiss him with each passing fight. His other nickname, Mystic Mac, derives from his otherworldly ability to predict his own fights, tell those predictions to the whole world and then deliver.
He correctly called the outcome of his Diego Brandao fight when he claimed he would push Brandao up agains the fence and then finish him in the first round. That is exactly how it went. He did the same against Dustin Poirier: jab him hard and knock out Poirier within the first round. That prediction also came true.
Once again, we must refer back to the Jose Aldo fight for one of McGregor's defining successes. Prior to his matchup with Aldo, McGregor claimed Aldo would overcommit with a right hand which would allow McGregor to slip the punch and KO Aldo in the first round. Even after his previous perfectly-called predictions, this one was a hard to buy considering it was made against the most dominant champion of any weight class at the time.
Sure enough, McGregor got that one perfectly correct. Just scroll back up a ways and re-watch the first video embedded in this very post to see his prediction come true with your own eyes. McGregor hasn't gotten every prediction correct, but his record is incredible considering how specific he has been with every prediction.
McGregor has now made his boldest prediction yet: that he will shock the world and finish Floyd Mayweather.
By now, we should all know better than to just dismiss even the boldest of claims by McGregor. He has delivered often enough in the past that to dismiss him outright is folly.
Conor McGregor Odds Are More Attractive
Here's a simple selling point for betting on Conor McGregor: his odds are much more attractive than the odds being offered by betting on Floyd Mayweather. On average, the odds on Conor McGregor are 4/1 (+400) while the odds on Floyd Mayweather are 1/6 (-600).
Let's look at how a £100 bet on each fighter would pay to put these odds in perspective. If you bet £100 on Conor McGregor at 4/1 and he wins, you would be paid £500 for a net profit of £400. Compare this to putting £100 on Floyd Mayweather at 1/6. In that case, you would be paid £116.66 for a net profit of £16.66.
That alone is a good enough reason for someone looking to have a casual flutter on the biggest fight of the year. Whether you really believe in Conor McGregor or simply want to make the fight more exciting, odds of 4/1 just look a lot better. On the other hand, betting on Mayweather at 1/6 requires a bigger investment and a strong belief that this match is so lopsided that he still shows value at those odds.
Here are the current odds for each fighter according to the top boxing betting sites.
Floyd Mayweather Isn't Getting Any Younger
Great fighters fade fast and they fade without warning. Every man slows just a little bit every year he ages, and eventually there comes a time where it all adds up to give some young gun just enough opportunity to capitalize.
Floyd is getting up there in age at 40. He looked great in his last outing two years ago and has kept in shape but still… two years is a long time in combat sports. If Mayweather isn't careful and has slowed down more than he realizes in the interim, well, he better not underestimate Conor McGregor.
Every boxer who hangs around long enough eventually fades. Not even the best boxers in the world can beat Father Time forever. Age catches up to us all. In addition to hitting the 40 years of age milestone, Floyd Mayweather has not fought in a good two years. That wouldn't be as concerning if we were talking about a 25-year-old boxer, but two years without a fight is a lot longer when you're in your late 30s / early 40s.
That being said, be careful how much stock you put into this piece of evidence. Floyd is no spring chicken, but he has the perfect boxing style for an aging fighter wanting to stay competitive. Floyd has not taken nearly as much damage as other boxers after a long and successful career. Plus, plenty of older boxers have accomplished great things in the ring.
Conor McGregor Will be the Bigger Boxer on Fight Night
Conor McGregor will have the height and reach advantage on fight night. McGregor stands at 5'9 with a 74" reach while Mayweather stands at 5'8 with a 72" reach.
The 154-lb weight limit should also work in favour of Conor McGregor. Floyd Mayweather has fought at weights ranging from 130 lbs. to 153 lbs. Conor McGregor has fought between 145 lbs. and 168 lbs. He now fights at 155 lbs in the UFC, so his 154-lb fight with Floyd Mayweather will be right in McGregor's sweet spot.
McGregor will have to cut a little weight to reach 154 lbs., but he has performed fine at this weight in MMA and should have no performance issues and will most likely weigh more than Mayweather on fight night. The only advantage for Mayweather here is he will have less weight to cut, if any at all.
Huge Upsets are a Part of Sports History
One of the greatest things about sports is sometimes the impossible is proven to be possible after all. How many great upsets have there been in boxing? What did they say about Leicester City at the start of the 2015/16 Premier League season when they were 5,000/1 underdogs to win the championship?
And somehow you expect me to convince anyone that Conor McGregor has no chance as a 5/1 underdog? You should ask Leicester City what they think of those odds. The sport of boxing is not immune to huge upsets, either. In 1990, Buster Douglas came in as a 42-1 underdog against Mike Tyson and then proceeded to KO the then-defeated heavyweight champion of the world against all odds.
The point of all this is just to say you can never rule anything out in sports. There is no such thing as a lock in sports betting. Even the best of the best fall sometimes. And you know what, I'm sure all those people backing Conor McGregor despite the odds being squarely against him know that too.
World Champion Kickboxer Gokhan Saki Likes McGregor's Chances
World Champion kickboxer Gokhan Saki, a.k.a. "the Turkish Tyson," has expressed confidence in Conor McGregor getting the upset over Floyd Mayweather. Granted, Gokhan is not a boxer but his word does hold some weight. The guy knows a thing or two about the standup game.
Over a long kickboxing career, the 33-year old Gokhan Saki amassed a record of 83-12-1 with 59 knockout victories. He has national and international titles in kickboxing and muay thai alike. Now, he's pulling for Conor McGregor over Floyd Mayweather.
Gokhan noted in an interview that McGregor will do well to put the pressure on Mayweather early. Here is Gokhan in his own words:
"I spar a lot of professional boxing fighters also and they're used to fighting over twelve rounds, three minutes. They start slowly. If Conor starts aggressive and he makes a lot of pressure… If I was him, I would make war with Floyd for five, six rounds. I believe — everybody will laugh — but I believe he will make a chance because he has good eyes too."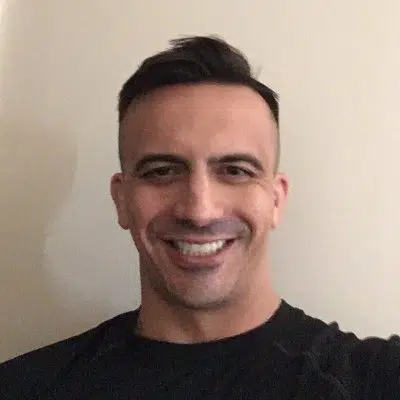 Wes Burns has more than a decade's worth of experience as a writer, researcher, and analyst in the legal online betting industry and is co-founder of OnlineBettingSites.com. Wes approaches his work from the viewpoint of players.