Czech Republic betting sites endured years of legal uncertainty due to outdated laws and various half-hearted attempts to change the regulatory environment. That mostly came to an end at the beginning of 2017 after new laws enacted in 2016 took effect on 1 January, 2017. Currently, betting sites in the Czech Republic must acquire licenses in order to serve customers.
Overall, the Czech Republic can be considered a gambling-friendly nation. We have a large number of land-based casinos to choose from, untold numbers of slot machines and now legislation that addresses Czech gambling sites.
Best Czech Republic Betting Sites
The primary reason I recommend these sites in particular is because each one has a gambling license from either the Czech Republic or its home country. If locally-licensed sites don't offer the full range of gaming that you desire, the next best thing is to play at a site licensed elsewhere. The sites that are licensed elsewhere are just as reputable as local operators; each is a respected operator that has jumped through a significant number of hoops to earn a license from a reputable European gambling regulator.
Even better: the sites on this page cater to residents with Czech language software and the ability to accept koruna deposits. The operators know full well that the Czechs are a gambling people and go to great lengths to cater to the country. For all intents and purposes, these are full-fledged Czech betting sites.
Czech Gambling Law
The legal situation in the Czech Republic has improved dramatically in recent years. What was once a quagmire of outdated laws, rejected bills and pressure from the EU to open the market to free trade is now a regulatory environment that offers clarify for operators interested in serving the Czech market legally. Czech lawmakers seem satisfied with the new law, the EU has been satisfied in its demands for an open market and operators now have a clear path forward if they wish to pursue the Czech market.
Getting to this point was a long and winding road that began with a 2012 piece of legislation seeking to regulate online betting in the Czech Republic. Operators and the EU found the bill unsatisfactory as it made it unreasonably difficult for anyone to obtain a remote gaming license. One of the requirements of that bill was for potential operators to have a physical presence within the country.
Operators didn't like the bill because of its prohibitive nature. The EU didn't like the bill because it interfered with European Union treaties on fair trade and competition. The bill was ultimately struck down by lawmakers in 2013.
That same year, they began drafting a new bill in the hopes of streamlining the licensing process and bringing greater freedom to the industry. The bill was delayed in 2014 and would later be replaced with the legislation that went into effect in January of 2017.
Previous legislation did allow for the licensing of online sportsbooks and there are now five that continue to serve the market to this day. These Czech betting sites were originally limited to just sports betting and lottery games, but the new law has opened the door for other forms of gaming such as casino games and online poker.
Czech Bookmakers
The five existing bookmakers in the Czech Republic are:
www.sazka.cz
www.synottip.cz
www.chance.cz
www.ifortuna.cz
www.tipsport.cz
These five websites offer a pretty decent experience but there's a serious lack of competition in the country. Foreign bookmakers compete on the world stage and tend to offer better odds and bigger bonuses. Synottip.cz offers online poker but the tables suffer from a serious lack of action due to the site only being available in Czech.
We remain in favor of foreign betting sites as they offer more gambling products, a greater coverage of sports and much busier poker rooms. However, we do expect the above Czech bookmakers to improve in light of the new gaming laws that offer greater freedom and create a more competitive market.
Czech betting sites also face the challenge of high rates of taxation. Domestic operations are heavily taxed while their foreign competitors have the advantage of much lower taxes. The combination of high taxes and restrictions on what they may offer put domestic sites at a significant disadvantage.
The local operators do have the advantages of name recognition, a more intimate understanding of the market and physical betting shops in the Czech Republic. Customers of the local sites can visit any local betting shop to make deposits and receive withdrawals – and many citizens find that both comforting and convenient.
Offshore betting websites such as those listed near the top of this page have free reign on the Czech market but none of the disadvantages that come with having a physical presence in the country. They may not have the physical presence and name recognition, but they have everything else going in their favor.
Today's Czech gambling laws originate from a bill proposed in 2016 that was later passed by the senate on a 42-0 vote. That bill has since been signed into law and went into effect on 1 January, 2017.
The new law has opened the market to operators headquartered in other EU countries and revamped current tax rates. The tax rates are on the high side with a 23% tax on lottery games and sports betting, and as much as 35% on casino games. Those rates are imposed on top of the standard corporate tax rate that is as high as 19%. The bill also gives regulators more power to order internet service providers to block access to unlicensed gambling websites.
The new gaming laws were implemented so quickly that it gave international operators almost no time to apply for licenses or even go into compliance. This led to an exodus of international betting sites who decided to play it safe, leave the market and apply for licenses later. Some operators have chosen not to leave, which prompted some lawmakers to call for immediate implementation of internet blocking measures.
The Czech Republic has continued to tweak its laws since the legislation was enacted in 2017. Additional regulations have included the introduction of a burdensome requirement that Czech betting sites set hourly expenditure limits on an individual basis for customers. The government later cracked down on betting bonuses with a declaration that such promotions may no longer be offered by licensed operators.
It comes as little surprise that the Czech regulatory regime has struggled to attract international operators interested in serving the market. As much as the Czech government would love to collect licensing fees and bring foreign operators under state oversight, it is the government's own complex regulatory regime that is preventing that from happening.
Many issues have yet to be ironed out completely, but the Czech Republic is doing better than some other countries in addressing online betting. Hopefully, the government learns to let go a little and let the market flourish. Doing so would put competitive forces to work in benefit of the customers.
Koruna Banking Methods
Both local and offshore betting websites accept Czech koruna deposits. Local operators even allow you to place your bets in koruna. Foreign websites accept the koruna as a deposit method but convert your cash into EUR or GBP when you actually place bets or sit at a poker table.
You can fund your betting account with a variety of banking options that are easy to use. Credit and debit cards are accepted along with major e-wallet such as Neteller, Skrill and Click2Pay. Most sites also accept eKonto, bank wires and a variety of prepaid gift cards.
Foreign gambling sites send your winnings back to you via electronic banking methods such as ETFs, credit to your e-wallet and paper checks. Local operators pay out winners via those same methods but also give you the ability to stop by a local betting shop to pick up your cash.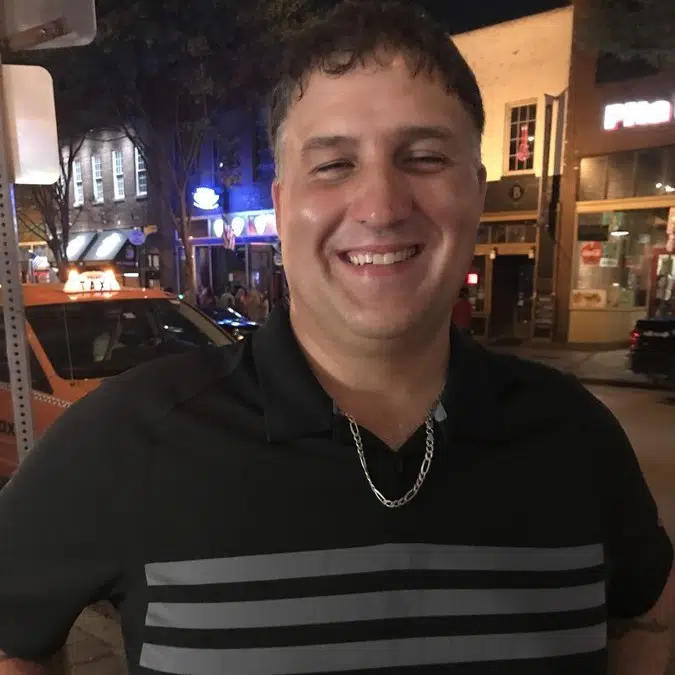 Mike Murphy is the founder of OnlineBettingSites.com and has over 10 years of experience in the legal online betting industry. A regular attendee of industry trade shows and conferences, Mike is a strong proponent of regulated markets and responsible gambling policies.