Denmark is a model for online gambling regulation and licensing. The country had fairly restrictive gambling laws up until 2012 with a state-owned monopoly that controlled all forms of gambling in the country. New legislation eased those restrictions on January 1st, 2012 and the country is now open to competition between local and foreign operators alike.
The best Danish betting sites have licenses to provide real money casino games, poker and sports betting. The state still has a monopoly over horse and greyhound racing, scratch cards and lotteries but everything else is fair game. Here are the top Denmark betting sites based on security, game selection and overall quality:
Denmark Betting Sites
Denmark does still blacklist unlicensed online betting sites although that list is relatively small to this day. Apart from that short list of banned websites, you can play anywhere you wish. The above sites are my favorites based on my own experiences. They are all large sports betting sites that collectively serve millions of customers around the world.
Denmark Gambling Laws
The Denmark state-owned lottery corporation Danske Spil had a monopoly over all forms of gambling from 1948 to 2012. On January 1st of 2012, that monopoly ended with the passage of the Act on Gambling that opened the doors for competition from local and foreign operators.
Denmark's move towards the free market began in 2008 when the Danish Gambling Authority began drawing up legislation to open the Denmark betting market to online gambling operations. Danske Spil pushed back against the new laws on the grounds that it was unfair that online gambling operators would be subject to lower taxes than land-based casinos.
The court case was eventually referred to the European Commission where the European Court of Justice ruled in favor of the Danish Gambling Authority. Thus, the legislation was allowed to stand and the new laws went into effect in 2012.
Operators wishing to enter the Danish betting market may apply for one or both of two license types. Type A allows for online sports betting while Type B allows for casino games and poker. Operators can base their operations out of Denmark but this is not a requirement. As a result, a number of big-name foreign operators have obtained licenses.
New applicants are subject to a license fee of DKK 250,000 for one license and a fee of DKK 350,000 if they opt for both licenses. Ongoing yearly license fees are based on each company's revenue and range from DKK 50,000 to DKK 1,500,000 per year. The term of a license is five years after which is must be renewed. All corporations in Denmark pay taxes of 28% with an additional 20% for Denmark gambling sites.
In 2019, the Danish government approved a new budget calling for a significant tax hike on all online casino and sports betting operators beginning in 2021. Under the new rules, Danish betting sites are subject to a 28% tax on revenue. This is still lower than the land-based gaming tax rate (which starts at 41% and goes up from there), but it still represents a big change of the industry.
Danish poker players were especially pleased with the legislation as it allowed licensed operators to pool Danes with the rest of the world. Legalization efforts in some other countries require betting sites to ring-fence locals which result in significantly smaller player pools.
Unlicensed Danish betting sites still exist and cater to Danes with Danish-language websites and deposit methods that work with Danish kroner. The government has blacklisted some unlicensed betting sites and also has the power to order financial institutions to block transactions to and from blacklisted sites. Even so, the market persists and residents of Denmark have quite a few options between licensed and unlicensed gambling websites.
Danish Krone Betting Sites
The Danish krone is accepted by all gambling sites with a license to operate in Denmark. The catch is that you won't be able to place your bets or play poker using kroner. The major international sites stick to euros, British pounds and US dollars for the actual wagering.
You may still deposit and withdraw in DKK. When you make a deposit in any currency other than EUR, UDS or GBP, the betting site will automatically convert your currency over to one of those three primary currencies. You'll place all your bets in that currency for as long as you keep your account balance with that site.
When you're ready to withdraw, you can choose a deposit method and then your gambling website will convert back to Danish kroner. As nice as it would be to play in DKK, remember that these sites accept customers from around the world. It wouldn't be feasible to host games in every currency of the world – especially multiplayer games like poker and bingo.
The exact list of deposit methods varies from one gambling website to the next, but some of the most common include credit cards, debit cards, Neteller, Skrill, bank transfer, PayPal, Ukash and Click2Pay. You can see which methods your site accepts by logging in and visiting the cashier to make a deposit.
Taxes on Winnings at Denmark Betting Sites
Denmark does not assess any taxes on gambling winnings. No matter how much you win, you are not subject to any taxes on those winnings. However, I do recommend you consult a tax professional for serious advice on how earned income from betting may impact your overall tax liability.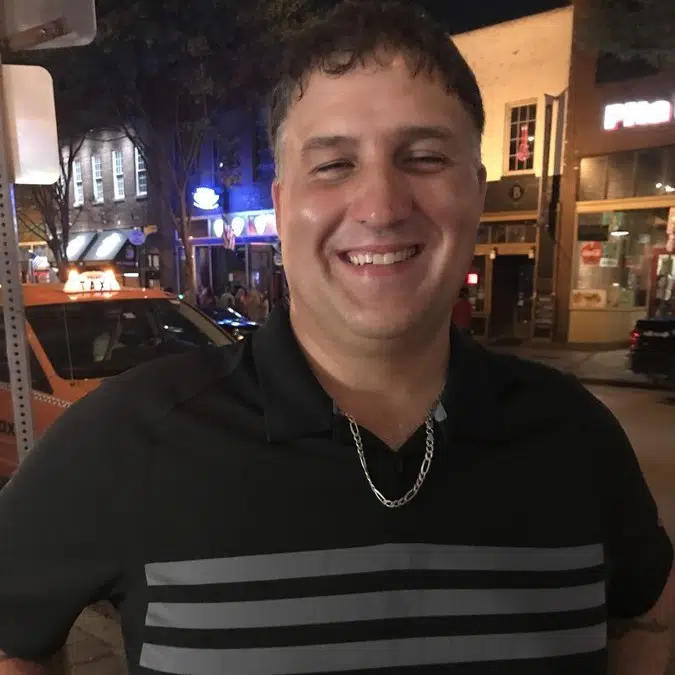 Mike Murphy is the founder of OnlineBettingSites.com and has over 10 years of experience in the legal online betting industry. A regular attendee of industry trade shows and conferences, Mike is a strong proponent of regulated markets and responsible gambling policies.