Denmark Begins Blocking Unlicensed Betting Websites

A court decision issued on Tuesday has set a precedent for gambling-related internet censorship in Denmark. The decision is delivered as a result of a legal battle that began when the Danish Gambling Authority asked local internet service providers to block access to a list of two dozen unlicensed betting sites.
The telecommunications companies refused the original request last year, which prompted the Danish Gambling Authority to take the issue to court. That court case got underway in January and provided a final ruling this week. Now that the courts have sided with Danish gambling regulators, ISPs are obligated to block access to the 24 sites beginning immediately.
The list of sites targeted for domain blocking include a mix of online casinos, sports betting sites and a handful of skins betting sites. The Danish Gambling Authority said that skins betting has caught their attention particular due to the appeal of skins betting to minors. Additionally, the Gambling Authority believes internet blocking serves to protect established operators who play by the rules and operate under valid gaming licenses.
In a statement published this week, Danish Gambling Authority CEO Birgitte Sand said this:
"When The Danish Gambling Authority finds websites which offer illegal gambling, it is looked upon with much seriousness. We largely use our authority to block the pages to protect the players, but of course also to protect the licensees who have a licence to provide gambling in Denmark. And skin betting has our utmost attention, because it largely appeals to a younger and vulnerable target group, which we have a special duty to take care of."
The full list of sites to be blocked after this ruling includes:
| | | | |
| --- | --- | --- | --- |
| Betrally.com | Betcart.com | Winneronlinecasino.com | Backgammonmasters.com |
| Jackpotwinnerscasino.com | Ndcasino.com | Lucky18casino.com | 1xbet.com |
| Oceanbets.com | Primeslots.com | Casinoblusky.com | Parklaneecasino.com |
| Atlanticcasinoclub.com | Meridianbet.com | Euromooncasino.com | Osiriscasino.com |
| Cashpotcasino.com | Casino1club.com | Csgoblaze.com | Csgocrash.com |
| Csgofast.com | Csgolounge.com | Dota2lounge.com | Skinarena.com |
This particular group of sites caught the attention of Danish gambling regulators because all meet three key criteria for illegal gambling. First, all offer forms of betting or gambling that are regulated under the gambling laws of Denmark. Second, all of them are available in Denmark and provide Danish-language services. And finally, none of them is properly licensed despite accepting Danish customers.
With this order, Denmark joins the growing list of countries that practice internet censorship in relation to online gambling. Denmark has traditionally avoided internet censorship, but those views seem to be changing. Prior internet blocking measures were limited to copyright infringement cases that took place in civil courts.
Late last year, the Danish government formed a new task force aimed solely at tackling online piracy and copyright infringement. That task force is still working on a trial basis, but the government is reportedly considering granting police forces the authority to block individual websites related to pirated content.
This week's court decision expands the government's censorship capabilities one step further into online gambling. The sites named today may prove to be just the beginning as the Danish government grows increasingly comfortable with internet blocking.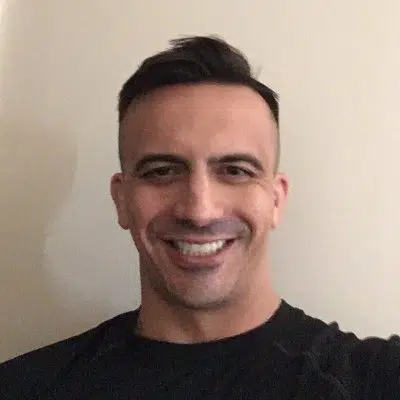 Wes Burns has more than a decade's worth of experience as a writer, researcher, and analyst in the legal online betting industry and is co-founder of OnlineBettingSites.com. Wes approaches his work from the viewpoint of players.