The Japanese government regulates all form of gambling inside the country. Most Western-style games were completely outlawed for a long time, but recent legislation has changed that and now Japan is now set to develop a potentially massive domestic casino industry.
Furthermore, gambling laws outlaw most Japanese betting sites. Anyone interested in placing bets online must turn to unlicensed offshore gambling websites. There is some good news though. Several of the largest international brands accept customers from Japan and even accept Japanese yen deposits.
The following online betting sites all accept bettors from Japan and allow you to hold your account balance in yen. These sites are based out of other countries where online gambling is fully legal. So even though the government of Japan does not approve of these sites, they operate according to the laws where they are located.
Best Japan Betting Sites
The easiest way to explain the legality of these sites is this: they aren't legal in Japan but they are legal where they operate. Each of these sites holds a license in a jurisdiction that regulates internet gaming. From their point of view, they are breaking no laws. The Japanese government may believe otherwise, but it has no legal authority to enforce its laws in other jurisdictions.
Additionally, there appears to be little interest among Japanese officials to actively prohibit online gambling. The laws on the books are mostly ignored and people are able to bet online whenever and wherever they want. For the most part, Japan gambling sites operate without interference.
Is it Legal to Bet Online in Japan?
The act of placing an online bet in Japan is supposedly illegal. The laws on the books state that it is illegal for individuals to place bets in any format other than those that are explicitly ruled legal by the government. If it isn't horse betting, bicycle racing, motorboats, motorcycle racing or soccer "toto" betting on J-League or it doesn't take place in an authorized casino, it is illegal.
The laws on the books make it possible to be fined up to ¥500,000 if you're caught participating in unlawful gambling. However, these laws are not enforced at all. Japanese customers routinely play at unlicensed offshore websites without any problems at all. International betting sites are well aware that these laws are not enforced and therefore accept customers from Japan.
If that doesn't make you feel any better about gambling online, consider the game of pachinko. There are at least 13,000 pachinko parlors located across Japan and none of these are technically allowed to be operated as gambling operations. Nevertheless, pachinko is a huge gambling game.
The owners of pachinko parlors encourage gambling by setting up unlicensed kiosks where the winners of pachinko games can redeem their pachinko balls for valuable prizes and cash. This violates the law but officials turn a blind eye to it. Gambling is engrained in Japanese culture.
Japan Betting and Gambling Laws
Only specific forms of wagering are expressly legal in Japan. Legal gambling options include the nation's lottery and parimutuel wagering on horse races, motorcycle races, bicycle races (keirin), powerboat races and land-based casinos. A limited form of sports betting is allowed in conjunction with the nation's J-League soccer.
All other forms of gambling are illegal in Japan. Casino games, slot machines, poker and sports betting are all illegal. Citizens may neither host these games nor participate. The only exception to this prohibition is gaming that takes place inside an authorized casino in light of Japan's recent decision to legalize brick-and-mortar casinos.
Considering this longstanding prohibition, you may be surprised to learn that Japan is home to a multi-billion dollar a year gambling industry. Pachinko alone is estimated to be a $230+ billion industry. To put that in perspective, that's more than the Japanese auto industry. And that's just one form of questionably-legal gambling.
Legal online betting in Japan consists of parimutuel slips, lottery tickets and J-League betting slips over the internet. That's the extent of legal online gambling in Japan.
Casino Gambling in Japan
Gambling legislation enacted in December of 2016 changed Japan's approach to gambling in a profound way. Up until recently, a longstanding prohibition prevented the construction of casinos anywhere in Japan. All gambling games such as blackjack, slot machines and so on was considered illegal across the country.
In the latter part of 2016, lawmakers decided to reverse the prohibition and lay the groundwork for a legal permitting large resort/casinos. That piece of legislation is now in place, but it will likely be several more years before the first casinos open for business as additional legislation must be drafted to properly regulate the industry. Morgan Stanley has estimated that the first casinos will probably not open in Japan until after 2021.
Japan presents a golden opportunity for international casino operators keen on expanding into new markets. In addition to being a popular tourist destination, Japan ranks as one of the biggest countries in the world by GDP, has a modern infrastructure and is home to a domestic population of voracious gamblers.
According to one estimate, just three large resort-casinos would be capable of generating nearly $10 billion per year in net revenue. If that estimate holds true, the gambling industry would account for roughly 0.2% of Japan's already-significant GDP.
Horse Racing Betting in Japan
Betting on racing events in Japan is similar to betting on horse racing anywhere else. You can make win/place/show wagers and a variety of exotics on the outcomes of these races. Horse racing betting is big business in Japan with more than 21,000 races held every year in the country.
Keirin cycling offers a similar format for wagering. In Japan, races consist of nine cyclers who jockey for position moving at speeds of up to 70 km/h to finish first in a 2,000 meter race. It's possible to purchase betting tickets online, but most keirin betting is done in-person at one of the nation's 45 velodromes.
Soccer Betting in Japan
Betting on soccer is limited to the J-League matches under J1-J2, the Nabisco Cup and the Emperor's Cup. You can legally bet on multiple games via parlay-style wagers in which you choose the winner of multiple games. The house takes quite a bit off the top, but you can still earn significant payouts if you win a particularly tough accumulator.
Fixed odds betting like you see at traditional betting sites isn't allowed within Japan. Again, you'll have to go to an offshore bookie for things like matchup wagers, point totals and Asian handicaps. The big international bookmakers cover J-League soccer extensively.
Japanese Lotto
Local governments also run lotteries (takarakuji) and a soccer-based lottery run by "Big". The soccer formats administered by Big resemble lotteries more than actual sports betting while Toto allows for accumulator (parlay) style wagers on multiple soccer matchups.
Online betting isn't even offered in Japan outside of these specifically mentioned forms of gambling, and then only at certain designated sites. There's a serious lack of options and that's why so many Japanese citizens end up trying their luck at offshore betting sites.
Brick and mortar gambling is also mostly outlawed. You won't find any Western-style resort casinos in Japan like you would elsewhere. However, there have been moves lately to change this. The Liberal Democratic Party of Japan submitted a bill in June of 2014 to legalize and promote rest casinos.
Japanese gamblers are already willing to fly to Macau to play traditional casino games and the government is starting to consider opening the Japanese market to brick-and-mortar gambling. According to the Wall Street Journal, Brokerage CLSA estimated Japan would be capable of producing gambling revenue in excess of $40 billion per year.
As of right now, we're still a long ways off from seeing any truly legal Japanese betting sites. There has been no major news on the legislation side. If anything changes, we'll update this page and let you know. Your best bet for now is to play at a reputable offshore casino licensed in the UK or some other respectable jurisdiction.
Deposits and Withdrawals
Japanese gambling websites accept credit cards, wire transfers and e-wallets such as Skrill and Neteller. If you decide to deposit with a Japan-issued credit card, don't be surprised if your transaction is declined. The majority of the banks block all deposits to known gambling sites.
If you have any problems depositing with a credit card, there are other options. Neteller and Skrill are both great alternatives that don't suffer from the same issues. Neteller is especially useful in Japan thanks to its support of yen accounts, fast transactions and very high maximum deposit limits.
Withdrawing your money is usually done by crediting back the method used to deposit. This means if you used Neteller to deposit, your withdrawal will be credited back to your Neteller account. If you used a method that cannot be credited back with your winnings (such as a prepaid gift card), you can have your site send a paper check in the mail.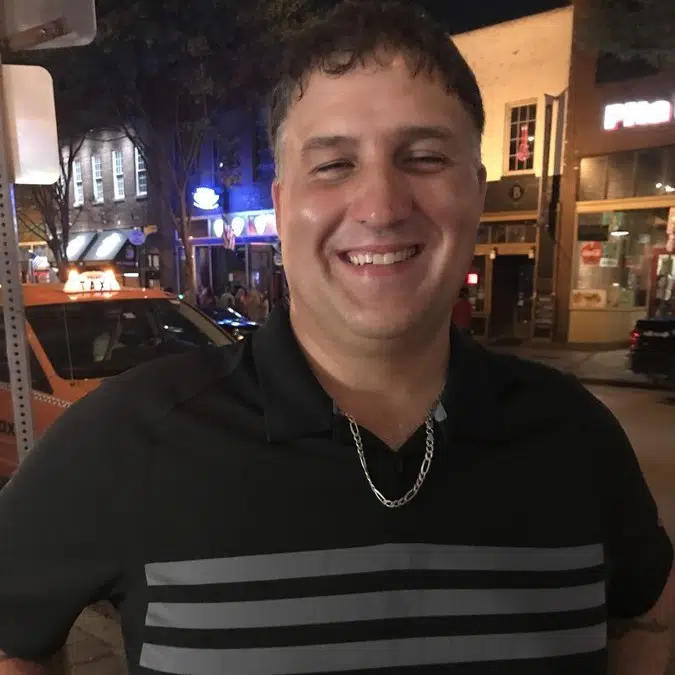 Mike Murphy is the founder of OnlineBettingSites.com and has over 10 years of experience in the legal online betting industry. A regular attendee of industry trade shows and conferences, Mike is a strong proponent of regulated markets and responsible gambling policies.