Soccer (or "football" if you prefer) does not suffer from a lack of coverage at the world's online bookmakers. This is, after all, the most bet-upon sport in the world. Finding a place to bet on soccer matches online is not difficult. Finding the best soccer betting sites is a different story.
We recommend soccer betting websites based on our own experience in the industry. Our goal is to list only reputable soccer betting websites.
Where to Bet on Soccer Online
Rank
Betting Site
Bonus
Rating
Visit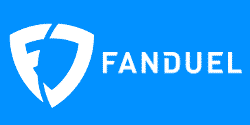 These listings are backed by reputations for ethical behavior. The soccer betting sites we endorse protect player funds and always treat bettors fairly.
Our next consideration when choosing where to bet on soccer matches online is coverage of the sport and leagues. Between the Premier League (EPL), UEFA Champions League, La Liga, Bundesliga, MLS, Serie A in Brazil and many other high-profile domestic leagues and international competitions, there is always a soccer game happening.
Soccer betting bonuses and promotions also play a role in determining which brands make the final cut. First deposit bonuses are offered to all new players and provide extra value. Soccer betting promotions include offers such as money back guarantees, special odds enhancements, incentives tailored to the World Cup (FIFA) or UEFA (UEFA) matches and other rewards.
How to Bet on Soccer Matches
Visit any soccer betting website and you'll be inundated by options. In no other sport are there this many domestic leagues, international competitions and such a wide variety of wager types. Soccer is by far the most popular betting sport internationally so don't be surprised by the number of options.
Domestic soccer seasons typically run 7 to 10 months. The Premier League, for example, runs from August to May each year Most other European leagues run along a similar season format. Brazil's Serie A competition runs from May through December. Most reputable soccer betting sites offer odds and wagers on all major leagues.
The soccer betting site that you choose will have a dedicated soccer section. You'll see a list of leagues and major events along with a list of open wagers. There are a few specific types of wagers that you'll see more often than others.
Soccer Moneyline Betting
Moneylines work in soccer just like in any other sport with one major exception. Soccer moneylines have three different possible outcomes: each side and the draw. You need to take this into account because if a game ends as a draw during regulation time, anyone who bet on one team or the other loses. Draws are common in soccer so all wagers include the draw outcome.
Depending on where you live and which bookmaker you use, the soccer betting odds will be displayed in one of three different formats: American, fractional, or decimal. Each odds format provides the same information (how much you'll be paid if you win), but they accomplish that goal differently.
American odds show you a positive and negative number. Whenever you see a positive number, it means that team is the underdog, therefore paying more than what you will risk. For example, odds of +200 mean you'll be paid $2.00 for every $1.00 risked. A $100 wager at +200 would result in $300 total if successful. This is $200 in winnings plus the return of your original stake.
Negative numbers are used for favorites in a matchup. Whenever you bet on a heavy favorite, you will be paid less than the amount risked. For example, odds of -200 mean that you will be asked to risk $2.00 for every $1.00 in potential winnings. A $100 wager at -200 would result in a total profit of $50 if successful.
If your favorite soccer betting website uses decimal odds, all you have to do is multiply your intended wager by the odds to see how much you'll be paid in total if you win. If you see odds of 1.56, for example, a successful $100 wager would return $156 for a net profit of $56.
Fractional odds can also be multiplied by your original wager to see how much you stand to win. If you are planning to wager $100 at 12/5 odds, you would multiply $100 by 12/5 to come out with a total win of $240. An easy way to figure out how much you might win is to divide the fraction first on a calculator (12 divided by 5 = 2.4) and then multiply that number by your wager.
If you're confused by any of this, don't worry. Every major soccer betting site uses a betting slip system to show you how much each wager pays before you book it. Whenever you select a bet and type in an amount, a betting slip on the right side of the screen pops up and shows you how much you stand to win. Here's an example of one:
Soccer Point Spread Betting
Point spread wagers in soccer help even the payout odds by giving points or half-points to the underdog. When you place a bet on an underdog in soccer, your wager wins if the underdog either wins the match outright or loses by less than the point spread. Likewise, wagers on the favorite must "cover the spread" by beating the underdog by more points than specified by the spread.
This type of soccer bet is easier to explain with an example. Let's look at an example of a recent international friendly between Turkey and Brazil:
Turkey: +.5 (+130)
Brazil: -.5 (-170)
In this example, Turkey is getting half a point in its favor. This means your wager wins if Turkey either wins outright or ties. Brazil must win the match by at least 1 goal for your wager to win. This wager also has a moneyline in effect that shows Brazil is expected to win even with the point spread. A $170 wager on Brazil will result in $100 in profits if Brazil wins by one goal or more. A $100 wager on Turkey will win $130 if Turkey wins outright or ties.
Soccer Totals and Over/Under Betting
Totals have nothing to do with predicting the winner. In a totals bet, soccer betting sites set a number as the expected number of goals to be scored, in total, by both teams. You then select whether you think the actual number of goals scored will be greater than or less than that number.
For example, if a soccer sportsbook sets the total at 2.5 goals, you would take "the over" if you think there will be 3 or more goals scored in the game. You would take "the under" if you think there will be 2 or fewer goals scored.
Soccer Futures Betting
Futures take place over longer periods of time in soccer and usually involve choosing between a long list of teams to achieve some goal. For example, World Cup futures show you a list of all teams expected to compete in the World Cup. You can then choose which of those teams you expect to win the whole thing. Futures at soccer betting websites are difficult to win because they cover a longer period of time and usually involve numerous teams. The upside of soccer futures is that they pay well when successful.
Soccer Specials and Proposition Bets
Specials, also sometimes called prop bets, cover a variety of other factors other than the winner of the match. Examples of specials would include betting on the first goalscorer, first team to score, or whether or not both teams will score.
Soccer Parlays / Accumulators
A soccer parlay or accumulator is a single wager that covers the outcomes of multiple matches. For example, a 3-team soccer accumulator would have you choose the winners of three different matches. The payout odds for soccer accumulators are much higher than placing each bet individually because the entire accumulator only wins if you get every selection correct. If just one of your wagers loses or ties, your wager is lost.
Live In-Play Soccer Wagering
Live in-play soccer betting is offered on select games during the actual course of the game. You can watch the game live on TV (some soccer betting sites also stream matches free online) and place wagers as the game progresses. Odds are updated in real time and reflect the current state of the game.
In-play soccer betting sites are exciting because there's always something new to bet on as the game flows by in real time. You can place wagers on the winner of the game at updated odds, who will score the next goal and more. This is a great way to keep a game exciting.
Major Soccer Events and Leagues
Below I have a collection of links with more information about betting on specific leagues and competitions. These pages provide a little background information about each event/league and talk about the best soccer betting sites for each.
Betting on the FIFA World Cup
The FIFA World Cup takes place every four years and is hosted in a different country each year. It has been held every four years since its inception in 1930, with the exception of 1942 and 1946 when World War II prevented it taking place. The tournament itself takes place over a period of around a month, with the qualifying stages taking place in the preceding two years. The qualifying stages are held in the six separate FIFA continental zones, namely Europe, Oceania, North and Central America, Asia, Africa and South America. The host nation of a FIFA World Cup is granted automatic qualification for the tournament.
Currently, 32 teams feature in the main tournament, starting in eight groups of four. Each team plays the other three teams in their group once and the top two teams in each group qualify for the knockout stages. The knockout stages culminate in the final, where the victorious team wins the Jules Rimet trophy. At the time of writing, just eight different international teams have won the trophy – with Brazil having won the most with five victories. Brazil are also the only team to have played in every single World Cup tournament.
The FA Cup
The FA Cup is the oldest soccer tournament in the world, having first taken place back in 1872. It is arguably the most famous domestic club cup of them all. The cup is open to all clubs in England and Wales from the minnows in the low divisions right up to the top teams from the Premier League.
Although the smaller teams tend to not make it past the early stages, the tournament has a rich history of so called giant-killings in which big teams are knocked out by opponents from the lower leagues.
You can bet on the winner of the FA Cup at soccer bookmakers any time from before the tournament begins right up until the final. Obviously, the odds change as the tournament progresses and teams get knocked out. There is some advantage to making a bet early on during the competition in that you will get favourable odds. On the other hand, it is also a viable strategy to instead watch a few rounds, collect information and see how the competition is panning out before booking a wager.
Additionally, the majority of soccer betting websites also provide a number of other betting markets relating to the FA Cup. Some examples would include betting on which player will score first or what the final score will be.
A note about match betting on the FA Cup: Wagers on the result of a match over 90 minutes result in three possible outcomes: a win for the home team, a win for the away team or a draw. When an FA Cup match is drawn, a replay is organised. If the replay is also a draw over 90 minutes, then extra time is played and then a penalty shoot-out if the scores are still even.
If you are betting on a team to win a match over 90 minutes but they only win after extra time, your wager is considered a loss. This is why punters sometimes prefer to instead bet on the team going through to the next round. The odds are not as favourable, but your bet wins if your chosen team progresses regardless of how they do it.
Soccer Betting Tips and Basic Strategy
The popularity of soccer makes it a tough game to handicap. Soccer bookmakers are very skilled at setting sharp odds. You'll need to use every tool in your arsenal to get one over on soccer oddsmakers and take every bit of value out of the lines that you can find.
Bankroll Management: Bankroll management is the single most important skill to have as a soccer bettor. No matter how good you are, it is guaranteed that you will sometimes see stretches of losing wagers. Our recommendation is to never risk more than 5% of your bankroll on any single bet. As your bankroll experiences normal fluctuations, always alter the size of your wagers to stick to that 5% maximum.
Starting Lineup: One of the most important points to consider in any matchup is the starting lineup. And I don't mean just the possible or expected lineup, but the official released lineup. This is important to take into account, especially in relation to each team's top goal scorers. If you have a player responsible for scoring 40% of a team's goals, it may help to know he's not slated to play.
Stick with Your Comfort Zone: With the biggest soccer betting sites covering upwards of 60 leagues and hosting wagers 365 days a year, there are plenty of opportunities to step outside your core competency areas. Stick with the leagues you know and choose your spots based on actual knowledge, not out of a sense of optimism.
Learn Live Betting: Live betting has opened up soccer betting markets to a whole new level with the bigger games seeing nearly 100 in-play markets. As nice as this is, don't let it get out of control. Your live soccer wagers should be placed just as methodically as any other wager. Learn the markets and how they react to different events. Spend some time watching games and see how the odds change based on events on the field.
Avoid Large Accumulators: Multi-leg accumulators look beautiful from the outside – putting up a mere £5 for a chance to win £1000 or more is tempting indeed. However, the true odds of large soccer accumulators are terrible in comparison to the payout odds. Soccer betting sites make a fortune off large accumulators.
Always Consider Schedule and Motivation: Motivation behind a game can play a big role into a how a team will fare. A team playing a fixture near the end of the season with nothing to gain aren't likely going to be a good bet against a team that's pushing for vital points to either stay in the league or win the league. Schedule and motivation are already priced into the lines, but it's still something you need to keep in mind as you research each wager.
Shop Around: Soccer oddsmakers don't always set the same lines. Open an account at a several reputable soccer betting sites. Check the odds at each site for your picks and get the most for your money every time. There is no easier way to increase your return than to shop around for the best soccer betting odds.
Log your Wager: Start tracking every wager you place. Keep track of dates, your selections, the odds, the outcome, and notes on why you picked the team you did. Over time, you'll build a respectable database from which you can extract trends that show where you're the most profitable and where you're leaking money.
Latest Soccer Updates