Online sports betting is legal but tightly regulated in Poland. All Polish betting sites must acquire licenses from the Ministry of Finance and restrict access to anyone under 18, which are standard requirements in countries that regulate online sportsbooks.
However, the Poland online betting market features some anti-competitive laws that make it exceedingly difficult for companies headquartered in other countries to operate legally and profitably. As a result, Polish sports betting sites licensed by the government face little international competition.
Poland Betting Sites
Very few high-profile operators offer online sports betting in Poland today due to the country's strict gambling laws, internet-blocking policy, onerous licensing requirements, and 12% tax on turnover.
The most prominent Polish betting site not licensed by the Ministry of Finance is 22Bet, known for its willingness to offer online wagering almost anywhere. Operators like Bet365, Pinnacle, William Hill, and Betfair left the Polish online betting market years ago, citing compliance and profitability difficulties.
22Bet Poland
22Bet is one of the last remaining international operators still active in Poland, and it is OnlineBettingSites.com's first recommendation. One of its chief selling points is an extensive betting menu covering sports and leagues from around the world, including everything from football to niche video game competitions.
The 22Bet website is mobile-friendly, so smartphone users can register and bet online with no download necessary. In addition, 22Bet supports multiple cryptocurrencies, so anyone having trouble with the financial restrictions imposed on foreign betting companies can deposit quickly and safely.
Accessing 22Bet in Poland
The Ministry of Finance includes 22Bet on Poland's internet blacklist, so Polish readers may have trouble accessing its website without a VPN.
22Bet frequently launches alternative domains to serve customers in restricted markets, but the Ministry of Finance is never far behind. To date, the Ministry has added more than 130 domains related to 22Bet to the blacklist.
Readers who have trouble accessing the 22Bet website from Poland can read more about betting online with VPNs here.
Betsson Poland (not reccomended)
Betsson is also available in Poland but does not offer sports betting. Instead, Betsson Poland offers virtual sports (betting on simulated matches), casino games, and live dealer games.
The Betsson Group is one of the world's largest online betting operators, but it has not applied for a Polish sports betting license. However, Betsson welcomes new users with a sizable first deposit bonus and free spins, so anyone who needs a break from sports betting should consider Betsson.
Bet365 Poland
Does it accept Polish customers: No
Best alternative: 22Bet Poland
High-profile international operators like Bet365 closed their Poland sports betting divisions years ago. Some operators have accused the Polish government of intentionally making its regulatory environment hostile to international betting sites in favor of domestic companies.
Bet365 no longer accepts Polish customers, and there are no workarounds for the policy. The best alternative for Polish bettors is 22Bet, which provides a vast range of betting markets, in-play wagering, casino games, and much more.
The question of Bet365 in Poland often comes up online, and there are a lot of wrong answers out there that claim people can still register with Bet365 if they use VPNs. That is not true, and those answers are probably from people who earn commissions by recommending certain VPN services.
It's true that people in some countries IP-blocked by Bet365 can still sign up for accounts with VPNs, but that is not the case for Bet365 Poland. The Bet365 account registration page does not even have Poland as an option in the country dropdown selector, so it's impossible for anyone who lives in Poland to sign up. Further, anyone who registers with false residency information will be unable to withdraw when they fail Bet365's Know-Your-Customer (KYC) identity verification check later.
Poland Sports Betting
Poland has long had restrictive online betting laws, but for the longest time, the government lacked the enforcement mechanisms to prevent bettors from visiting foreign betting sites. At one point, the government even stopped ordering financial services firms to block transactions to and from online sportsbooks.
If one didn't know any better, they would have thought the Polish online betting market was competitive and well-regulated because it was so easy to sign up for accounts, deposit money, bet on sports, and cash out winnings.
Gambling laws passed in 2016 and enacted in 2017 disabused bettors of that notion. Onerous new regulations, heavy taxes, and an internet-blocking program crippled the industry almost overnight. As a result, many Polish betting sites left the country and never returned.
Today, Polish law grants a monopoly over online casino games to Totalizator Sportowy but allows private companies to apply for licenses to offer online sports betting.
Licensed Poland sports betting sites include:
betclic.pl
betfan.pl
betters.pl
ebetx.pl
etoto.pl
fuksiarz.pl
goplusbet.pl
iforbet.pl
lvbet.pl
pzbuk.pl
sts.pl
totalbet.pl
totolotek.pl
Poland Online Betting Laws
Amendments to Poland's existing gambling laws implemented in 2017 have significantly changed how the state addresses online betting. The amendments cover a lot of ground, but the short version is that they legalized online sports betting, casino games, and poker.
Word of new legislation addressing online betting in Poland was met with optimism, but bettors' enthusiasm died quickly after the government unveiled the new regulations.
Among other things, the amendments instituted a licensing process for Polish sports betting sites and implemented a 12% tax on operators' turnover. Some of the world's most prominent online sportsbooks left the market shortly thereafter, citing tax laws that would make it impossible to operate profitably.
Casino gamblers had a similar experience with the legalization of online gambling in Poland. It seemed like a positive development until the Polish government granted a monopoly over online casino games to the state-owned Totalizator Sportowy.
For a while, it seemed as though online poker was the only form of gaming to get a break under the new Polish gambling laws. The 2017 amendments did not specifically name "poker" as subject to a state monopoly. However, players later learned that the law classified poker under the greater "casino" umbrella and subject to the Totalizator Sportowy monopoly.
A report published a few years later by the Polish Supreme Audit Office (NIK) found that the state has yielded mixed results in channeling players away from illegal gambling sites and onto state-authorized sites. The report found that government-approved gambling sites and sportsbooks had made progress but that offshore operators still controlled more than half the market.
Poland Sports Betting Timeline
Poland didn't always have such harsh gambling laws. The first gambling-related legislation enacted in modern times was a 1992 law restricting the number of land-based casinos in Poland.
Polish law became outdated with the rise of online sports betting, and bettors initially had no trouble using foreign betting sites. However, that ended when Poland enacted the Gambling Law of 2009, which outlawed all online gambling except sports betting. In addition, the law made it illegal for individuals to participate in any form of gambling not regulated by the state.
A 2011 amendment established a licensing process for companies to offer online sports betting. It initially seemed like a positive development for bettors, but the law established prohibitively expensive licenses, only issued licenses to LLCs registered in Poland, and required operators to use .pl domains and host their servers on Polish soil.
Only a handful of domestic operators received Poland sports betting licenses, and zero international operators even applied. Many international sportsbook operators continued to accept Polish customers without licenses, but nearly all of them left as the government began targeting their payment processors and enacting a wide-ranging internet censorship regime.
Gamblers got a big break in March 2014 when Poland eased its restrictions on banking transactions to and from gaming sites. Under pressure from the European Union, Polish lawmakers decided to lift prohibitions that prevented citizens from using popular payment methods to fund their accounts.
The easing of those restrictions instantly made it easier for players to fund their accounts and receive withdrawals from unlicensed sports betting sites in Poland. So, although online gambling remained limited on paper, players had no shortage of betting sites and online casinos to choose from.
In June 2014, Polish lawmakers published a new draft of amendments to the Gambling Law of 2009. The new amendments sought to streamline the application process for betting sites, allow foreign operators to obtain licenses, and require bookmakers to ensure they verify the age and identities of their customers.
However, things took a turn for the worse in November 2014 when the Ministry of Finance announced that it would begin enforcing a provision in the 2009 law that targets individuals who use unlicensed betting sites in Poland. In a statement posted to the MoF website, authorities announced that they had collected the information of more than 24,000 people who had accessed unlicensed bookmakers in Poland and would begin criminal proceedings against 1,100 of those people.
Fortunately for the bettors in question, the prosecutions amounted to little more than fines and notices of outstanding tax debts. The government hasn't targeted individuals since then, but the law remains in place to this day, so bettors who use unlicensed betting sites in Poland are still at risk.
Positive developments in 2016 made it look as though the online gambling situation in Poland could be on the verge of improving. In May 2016, a Deputy Prime Minister held a press conference expressing his desire to legalize and tax online poker.
Jaroslaw Gowin also proposed relaxing licensing requirements in order to open the Polish market to international betting sites. Gowin's argument in favour of his proposal was simple: make it easier for Polish bookmakers to acquire licenses so the government can attract operators who will then contribute taxes to the treasury.
However, the seemingly positive developments failed to materialize in 2017. If anything, the situation worsened as an increasing number of Polish betting sites left the market altogether rather than deal with the hostile and ever-changing legal situation.
In addition, foreign sites that choose to serve Polish customers without proper licensing are subject to internet censorship. A blacklist of betting websites maintained by the Ministry of Finance includes a growing number of websites that internet service providers were required to block beginning 1 July 2017.
That list swelled to more than 800 websites within one month of going live. New websites are added to the list every day, and Polish ISPs have no choice but to comply. Local ISPs have 48 hours to block access to blacklisted domains or face a 250,000 PLN fine per incident, while financial service providers have one month to stop processing transactions to/from blacklisted operators.
Poland Horse Racing Betting
Online horse racing betting is legal in Poland and controlled by Totalizator Sportowy, the nation's monopoly lottery and pari-mutuel wagering operator.
Totalizator Sportowy operates the only licensed Polish horse racing betting site, trafonline.pl, and allows citizens 18 or older to bet on races from anywhere in the nation.
All other Polish horse racing betting sites operate contrary to local laws, but several are active in-country nonetheless. For example, 22Bet offers fixed-odds horse racing betting on races held in Poland, North America, Australia, the UK, and Europe – often with better odds than trafonline.pl.
Totalizator Sportowy also manages pari-mutuel wagering at Poland's three racetracks and roughly 50 off-track betting facilities. In addition, Totalizator Sportowy operates the nation's most prominent horse racetrack, Sluzewiecki Horse Race Track, home of the Warsaw Derby.
The Polish horse racing industry is far less developed than many other European nations, but it's hosting increasingly valuable races and producing ever more competitive horses. As Thoroughbred Racing Commentary once noted, Polish horse racing purses are still relatively small, but the training fees are significantly lower than in other, higher-profile racing countries. As a result, the Polish horse racing industry is steadily growing in prominence on the international stage.
Licensed Polish Horse Racing Betting Sites
Unlicensed Horse Racing Betting Sites in Poland
Horse Racetracks in Poland
Zloty Banking Methods
The ease of depositing and withdrawing with PLN is entirely dependent on whether one is using a licensed or offshore betting site.
Licensed Polish sports betting sites accept common deposit methods, such as e-wallets, credit cards, debit cards, and electronic bank transfers.
In addition, Przelewy24 by Skrill works with all the major banks in Poland and offers fast, secure transfers. Some of the banks Przelewy24 supports include Bank BPH, Bank Nordea Poland, Zachodni WBK, BGZ, Citibank Handlowy, INGBank, Deutsche Bank PBC, and many more.
Unlicensed betting sites don't have it so easy due to Poland's banking regulations, so some operators support cryptocurrency deposits and withdrawals.
Poland Betting FAQs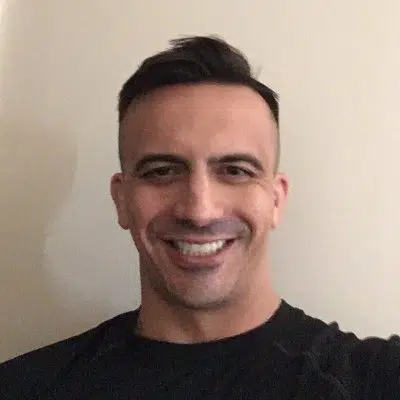 Wes Burns has more than a decade's worth of experience as a writer, researcher, and analyst in the legal online betting industry and is co-founder of OnlineBettingSites.com. Wes approaches his work from the viewpoint of players.