Most forms of online gambling in Poland are considered illegal due to strict anti-gaming laws that were passed in 2009, 2011 and 2016. The only form of legal internet gambling is online sports betting and even with that there only four companies with licenses to offer it. Despite these harsh laws, online gambling is estimated to be a billion euro industry in the country.
Poland Betting Sites
For the longest time, Poland had no enforcement mechanism in place to target individual gamblers. At one point, Poland removed its prohibition of financial transaction services that serve the global gambling market. If you didn't know any better, you would have thought online gambling was legal in Poland due to it being so easy to make an account, deposit your money and receive cashouts when you won.
Gambling laws passed in 2016 and enacted in 2017 have changed everything. Onerous new regulations and taxes combined with an internet blocking program have crippled the industry. Many Polish betting sites have left the country due to the regulations and taxes being simply unworkable.
Currently, Polish gambling law grants a monopoly over online casino games to Totalizator Sportowy but allows private companies to acquire licenses to offer online sports betting. The three largest state-approved sports betting sites in Poland include STS Sportsbook (sts.pl), forBET (iforbet.pl) and Totolek (totolek.pl).
Below are some online betting sites that still accept Polish bettors. We will do our best to keep our list of betting sites in Poland accurate, but these sites could leave the country at any moment. Additionally, the government maintains an ever-growing blacklist of websites that are blocked by local internet service providers.
Polish Gambling Laws
Amendments to the gambling laws proposed in 2016 and implemented in 2017 have resulted in significant changes to the way the state addresses online betting. The amendments to the act cover a lot of ground, but the most important changes they brought was to legalize online casino and poker games in addition to sports betting.
Word of new legislation addressing online betting in Poland was met with optimism, but enthusiasm died quickly once the new regulations were actually unveiled. Sports betting, casino and poker operators all have good reasons to complain today.
Online sports betting remains legal in Poland and now operators have the ability to acquire a license, but are now on the hook for a 12% tax on betting turnover. A number of the largest betting sites that once served Poland have now left the market citing that the new tax would make it impossible to operate profitably.
The legalization of online casino games was likewise a welcome development – until the Polish government decided to grant a monopoly over online casinos games to the state-owned Totalizator Sportowy.
For a while, it seemed as though online poker was the only form of gaming to get a break under the new gaming laws. The 2016 amendments did not specifically name "poker" as subject to a state monopoly. However, it was later revealed that poker would be classified under the greater "casino" umbrella and also be restricted to the state-owned monopoly provider.
A report published in 2019 by the Polish Supreme Audit Office (NIK) found the state has yielded mixed results in channeling players away from illegal gambling sites and onto state-authorized sites. Government approved gambling sites and sportsbooks have made progress, but offshore operators still control more than half the market today.
History of Online Gambling in Poland
Poland didn't always have such harsh gambling laws. The first piece of legislation to be enacted in modern times came with a 1992 law that sought to restrict the number of land-based casinos in Poland. The law wasn't overly prohibitive; its simple goal was to keep gambling under control by placing limits on how many casinos could be built going forward.
Even as internet gaming hit its boom in the early 2000s, Polish law did not address online betting. This all changed in 2009 with the passage of the Gambling Law of 2009. The law banned all forms of internet gambling except for sports betting and made it an offense for a player to even participate in any form of gaming that wasn't regulated by the state.
The part about fining players for patronizing unlicensed betting sites is troubling. Up until recently, the government showed absolutely no interest in harassing individual gamblers. However, things took a sudden and drastic turn in late 2014 when the Polish government announced that it would indeed begin prosecutions against players. Even worse, there was no warning given ahead of time. The government statement revealed only that it already had the information of thousands of gamblers and would being proceedings against the biggest winners.
Amendments to the law were passed in 2011. These amendments set up the licensing process for companies to offer online sports betting to citizens. This did little to resolve the problems facing operators as it still outlawed most forms of gambling. On top of that, the license to offer sports betting was prohibitively expensive and required the company to be registered as an LLC in Poland, use a Polish domain and host its servers on Polish soil.
These amendments accomplished few real-world results. Only four companies obtained licenses to offer sports betting while many others continued to accept Polish customers without the proper licensing. That continues to this day with many big-name brands openly catering to Polish players.
Gamblers got a big break in March 2014 when Poland eased its restrictions on banking transactions to and from gaming sites. Under pressure from the European Union, Polish lawmakers decided to lift prohibitions that attempted to prevent citizens from using popular payment methods to fund their accounts.
The easing of those restrictions instantly made it easier for players to fund their accounts and receive withdrawals from unlicensed gaming sites. Once again, we had a fully functioning quasi-legal online gambling market in Poland. Players could visit dozens of sites to play poker, bet on sports and play casino games without any worries about getting paid.
This left internet gambling banned in Poland amidst a backdrop of unclear and sporadically enforced laws. Most wagers placed online in Poland are placed with offshore gambling sites despite the legal risk now posed to individual gamblers.
In June of 2014, Polish lawmakers published a new draft of amendments to the Gambling Law of 2009. These new amendments sought to streamline the application process for betting sites, allow foreign operators to obtain a license and require bookmakers to ensure they verify the age and identities of their customers.
However, things took a turn for the worse in November of 2014 when the Ministry of Finance announced that it would begin enforcing laws that target individual players. In a statement posted to the MoF website, authorities said that they had collected the information of more than 24,000 people who have accessed unlicensed gambling sites and would begin criminal proceedings against 1,100 of those people.
It remains unclear what (if anything) happened to those players on the list, but the announcement send shockwaves throughout the industry regardless. It showed that the government is serious about cracking down on unlicensed Polish betting sites and has the will to enforce the law.
Positive developments in 2016 made it look as though the online gambling situation in Poland could be on the verge of improving. In May of 2016, a Deputy Prime Minister held a press conference in which he expressed his desire to legalize and tax online poker.
Jaroslaw Gowin also proposed relaxing licensing requirements in order to open the Polish market to international betting sites. Gowin's argument favour of his proposal were simple: make it easier for operators to acquire licenses so the government can actually attract operators who will then contribute taxes to the treasury.
Positive developments failed to materialize in 2017. If anything, the situation grew worse as an increasing number of sites chose to leave Poland altogether rather than deal with the burdensome regulations and senseless taxes.
On top of that, foreign sites that do choose to serve Polish customers without proper licensing are subject to internet censorship. A blacklist of gambling websites maintained by the Ministry of Finance includes a growing number of websites that internet service providers were required to block beginning 1 July, 2017.
That list swelled to more than 800 websites within one month of going live. New websites are added to the list every day and Polish ISPs have no choice but to comply. Local ISPs are given 48 hours to block access to blacklisted domains or else face a 250,000 PLN fine per incident.
Zloty Banking Methods
Polish gamblers never had a very hard time making deposits, but things got even easier in 2014 after the government eased its restrictions on financial institutions. Now, there are dozens of payment methods that can be used to fund accounts at Poland betting sites and receive cashouts for your winnings.
E-wallets such as Skrill and Neteller are accepted by nearly all gaming sites and accept PLN transactions. You can also use your credit or debit card, bank wire, Trustly and Entropay. If you don't want to reveal your banking information or you simply prefer cash, you can purchase Ukash vouchers or Paysafecards and then redeem those online.
Przelewy24 by Skrill works with all the major banks in Poland and can be used to send money straight from your bank account to your gaming account instantly. Some of the supported banks include Bank BPH, Bank Nordea Poland, Zachodni WBK, BGZ, Citibank Handlowy, INGBank, Deutsche Bank PBC and many more.
The Polish gaming market shows all sorts of potential despite confiscatory tax rates and operators that choose to remain are going to great lengths to cater to it. They want it to be easy to deposit, easy to withdraw and easy to play. Several of the largest sites (such as those listed above) even have Polish language versions of their websites. All you have to do is pick one and sign up for an account.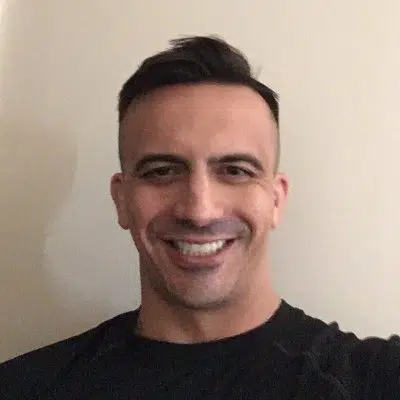 Wes Burns has more than a decade's worth of experience as a writer, researcher, and analyst in the legal online betting industry and is co-founder of OnlineBettingSites.com. Wes approaches his work from the viewpoint of players.