Arizona sports betting launched on September 9, 2021. This was just in time for the kickoff of the NFL season that year. Retail and online betting opened on the same day. That date is also when daily fantasy sports contests became legal in Arizona. It is the largest state in the West with legalized online sports betting.
House Bill 2772 was signed into law by Governor Doug Ducey in April 2021. The Arizona Department of Gaming regulates all sports betting in the state. The laws and regulations covering it are found here.
Arizona Online Sports Betting Sites
There are 17 licensed Arizona sports betting sites. These range from small sportsbooks that write a few hundred thousand dollars in tickets each month to those that book over $200 million monthly. Each has a unique view of its sports betting operations, including different bonuses that are available to new players.
Bally Bet
Betfred
BetMGM
BetRivers
Betway
Caesars
Churchill Downs
Desert Diamond
DraftKings
FanDuel
Golden Nugget
Hard Rock
Sahara Bets
Superbook
Unibet
WynnBet
Fubo was once in the Arizona market. Its sports betting operations folded in October 2022.
The Arizona Department of Gaming licenses each one of these sports betting sites. This requires a full background check of key employees and companies, testing of the software, auditing of company finances, and regulations related to the types of wagers accepted. The Arizona Department of Gaming also mediates player disputes and investigates violations of state sports betting regulations. Suspicious wagering must be reported to regulators when discovered by licensed sportsbooks.
Once Arizona sports betting sites launched in September 2021, there was no reason to risk playing at unlicensed ones based offshore. There are no protections when playing at online sportsbooks in places like Antigua, Costa Rica, and Panama. These jurisdictions have no legitimate gaming commissions. If a player has a dispute over how a bet is graded or a payment is late, there is no recourse. These betting sites can do whatever they want, including stiffing players, without any penalties.
Offshore sites also have other issues that regulated ones do not have. Payment processing is more challenging due to a lack of access to the US banking system. These companies could also get busted by US law enforcement, effectively shutting them down without the ability to pay players. The safest way for Arizonans to bet on sports is through betting sites licensed by the state's gaming commission.
Arizona Sports Betting Bonuses
There are three typical Arizona sports betting site bonuses. Players must be new to the site to qualify for a bonus offer. There are also terms and conditions which cover how long a bonus is valid once issued and how it must be wagered. Betting USA recommends always reading the bonus rules to avoid surprises that could make you lose it.
Loss Rebate Through Bonus Bets
The most popular Arizona sports betting site bonus is a loss rebate. This is when an online sportsbook gives the player a bonus bet if the first wager made on the site loses. The amount of the loss rebate is usually equal to the size of the wager. The typical maximum amount is anywhere from $250 up to $1500, depending on the sports betting site.
If the first bet wins, the offer is nullified, and the player may do anything with their balance, including bet more or withdraw. If the first bet loses, it becomes bet credits. At most sites, the bonus bet must be placed all on the same outcome. Some sites allow the player to make multiple bets with the loss rebate bonus.
The amount of time available to make the bonus bet is usually short, often around seven days. If the bet is not made in time, it is lost. The bonus may not be withdrawn. Only the winnings may be cashed out from the Arizona sports betting site.
Deposit Match Bonus
Deposit match bonuses are less common than loss rebates. However, there are a few opportunities available. A match deposit bonus may look like 20% up to $1000. In this case, $1 in bonus is awarded for every $5 deposited. The maximum bonus in this example is $1000, which requires a $5000 deposit.
An online sportsbook deposit match bonus has terms and conditions. The major one to know before you get into action is the wagering requirement. This number is multiplied by the amount of the bonus. In the above example, a 20 times wagering requirement means you must bet $20,000 on the $1000 maximum bonus. The other major term to understand before depositing is how long the offer is valid. The bonus usually expires in one to four months. It depends on the site.
Bet and Get Bonuses
The last type of common Arizona sports betting site bonus is when you make a small bet and get a large number of credits. This might be advertised as "Bet $5, Get $150." In this scenario, you make a deposit at least as large as the bet amount advertised. You place the wager and get the larger amount as a bet credit.
This offer sometimes requires the bet to win. Once awarded, the player has a small amount of time to make the required wager. It can be as short as a few days. It usually must be bet all at once.
Arizona Sports Betting Laws
House Bill 2772 created legal sports betting in Arizona. This also legalized daily fantasy sports contests in the state. These activities are regulated by the Arizona Department of Gaming. The law created the potential for 20 online sports betting licenses in the state. Ten are permitted through tribes that operate Arizona casinos. The other ten are reserved for professional sports teams, their venues, and individual sports like golf and auto racing.
There are ten limited licenses for the horse racing industry. These may be used at race tracks or at off-track betting parlors.
Bettors must be at least 21 years old and not on any exclusion list. A wager must originate inside the Arizona state line. Players, coaches, referees, umpires, and staff of a team may not wager on the league that employs them. The only legal amateur team sports betting is on college events, though prop bets are not permitted. High school and younger sports are not legal for betting in Arizona.
The tax rate on gross gaming revenues is 8% for retail betting and 10% for mobile wagers. The initial cost of an Arizona sports betting license is $850,000, which includes a $100,000 application fee. Annual renewals are $150,000.
Arizona Sports Betting FAQ
Can Arizona sportsbooks offer betting on college games?
College sports betting is permitted in Arizona. This includes in-state teams. However, prop bets on a team or individual's stats are not allowed.
What is the minimum age to bet on sports in Arizona?
The minimum age for sports betting in Arizona is 21.
What can I do if I have a complaint about a licensed sportsbook in Arizona?
Sports betting is regulated by the Arizona Department of Gaming. If you feel that your bet was not graded properly or your payment is not made in a timely manner, you may file a complaint here.
How can I bet on sports in Arizona?
Arizona law allows bets to be made at tribal casinos, sports venues, and on mobile devices located within the state at the time of action.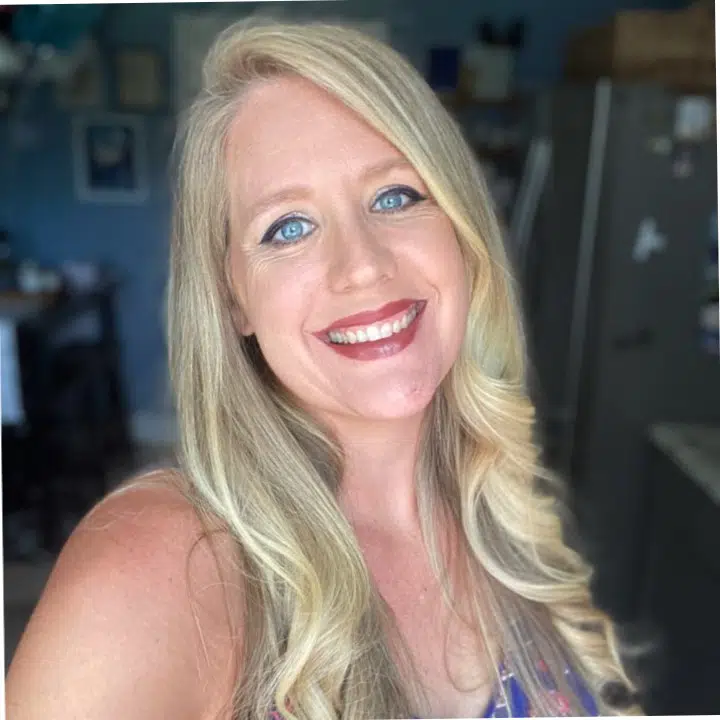 Sadonna brings creativity and knowledge to create quality international online betting industry news coverage. The gambling landscape is constantly changing and Sadonna stays on top of the latest developments, good and bad.