Iowa sports betting was legalized on May 13, 2019, when Senate File 617 was signed into law. Iowa was the 14th state to regulate retail and online sportsbooks. It was among the first in the region. The first bet was accepted on August 15, 2019. Live and online sportsbooks launched on the same date.
The Iowa Racing and Gaming Commission regulates sports betting in the state. It is the same government agency that oversees the state's casino and horse racing industries, which often partner with the state's online sportsbooks.
Iowa Sports Betting Sites
There are 17 licensed Iowa sports betting sites. All partner with a casino or sports team in the state. These may be tribal, commercial, or racetrack operations. There is no requirement for a retail sportsbook. Companies may operate only sports betting sites.
Below is the list of Iowa sports betting sites. The licensing partner is in parenthesis.
Bally Bet (Elite Casino Resorts)
Barstool (Ameristar Casino)
Betfred (Iowa Wild)
BetMGM (Diamond Jo)
BetRivers (Wild Rose Casino)
Betway (Wild Rose Casino)
Caesars Sportsbook (Isle Casino Bettendorf)
Circa (Wild Rose Casino)
DraftKings (Wild Rose Casino)
DRF Sports (Lakeside Casino)
Elite (Grand Falls Casino)
FanDuel (Diamond Jo Dubuque)
Hard Rock (Hard Rock Casino Sioux City)
PointsBet (Catfish Bend Casino)
Q Sportsbook (Q Casino)
SuperBook (Isle Casino Waterloo)
Tipico (Isle Casino Bettendorf)
There were once 20 Iowa sportsbooks. Fubo, TheScore Bet, and Unibet voluntarily left the market. All licensees are regulated by the Iowa Racing and Gaming Commission. Companies and key employees must pass a background check that includes a finding of suitability to receive an Iowa sports betting license. The Iowa Racing and Gaming Commission collects taxes related to sports betting, as well as handles any player disputes and responsible gambling policies.
Since Iowa online sportsbooks are legal and licensed, there is no reason to risk playing at offshore ones. Legal Iowa sports betting sites offer secure financial transactions and store data securely. If you have a dispute with one, the Iowa Racing and Gaming Commission will mediate it. When you run into a problem at an unlicensed site located in a different country, you are on your own. There are no regulatory bodies that can help you in places like Antigua, Costa Rica, Curacao, or Panama. These are the standard locales for offshore sports betting sites.
Iowa Sports Betting Bonuses
Iowa sports betting sites offer players bonuses. Most of these promotions require the player to be new at the sports betting site. If the player already has an account, even if it is a daily fantasy one at the site from years ago, the account is disqualified from receiving it. Here are some common forms of new player bonuses.
The most common Iowa online sportsbook deposit promotion is a bonus bet that is tied to the first wager made from a new account. The maximum varies from one sports betting site to another. If the first bet wins, the player may do whatever they wish with the money. If the bet loses, a bonus bet replaces it. The player must wager the bonus quickly, often within seven days. The maximum bonus bet varies from one site to another. The typical range is $250 up to $1500.
Some sports betting sites allow the player to make multiple bets with the bonus, while others require the wager to be made in one lump sum. Always read the terms and conditions to determine the rules.
Another common Iowa sports betting site bonus is when a player bets a small amount and receives a much larger bonus. An example of this is bet $5, get $150. The bonus bet usually must be wagered all at once in the next week. In some cases, the first bet must win for the bonus to be awarded.
Some Iowa sports betting sites have a traditional deposit match bonus. This is described using a percentage and amount. One example is 20% up to $1000. In this scenario, the player deposits up to $5000 and receives a bonus that is 20% of that amount. The bonus may be bet with immediately. However, there is a wagering requirement that must be fulfilled before a withdrawal is permitted. A common wagering requirement is 25 times the bonus. In the above example, the player must wager $25,000 to clear the $1000 bonus. Some Iowa sports betting sites include the deposit amount in the wagering requirement. This is why it is important to read the terms and conditions of any bonus offer.
Iowa Sports Betting Laws
Iowa sports betting laws are covered by IAC 491 Chapter 13. Daily fantasy sports contests are covered by the same act under IAC 491 Chapter 14. The minimum age for Iowa sports betting is 21. This includes fantasy sports contests. Sports bets may be accepted at any casino, racetrack, and on mobile betting apps.
Iowa sportsbooks must separate player deposits from operating funds. There must be enough cash available to cover all winning wagers. Bets may not be accepted from "coaches, athletic trainers, officials, players, or other individuals who participate in an authorized sporting event." Suspicious and criminal activity must be reported by the sites to the Iowa Racing and Gaming Commission immediately.
All servers and devices used for sports betting must be secure. Iowa sports betting sites must make a good-faith attempt to identify problem gamblers and support state services related to responsible gambling.
Iowa sportsbooks pay a tax rate of 6.75%. There is also a 0.75% fee that is paid to the qualified sponsoring organization, which is the partner of the sportsbook company. Fantasy sports contests do not have this 0.75% fee.
The initial annual licensing fee for an Iowa sports betting license is $45,000. Renewals have a $10,000 annual fee.
Iowa Sports Betting FAQ
Do Iowa sportsbooks offer wagers on college games?
Iowa sportsbooks may accept bets on all college games, except for prop bets on an individual player's statistics. For example, you may bet on the Iowa Hawkeyes to cover a point spread, but may not wager on how many passing yards the quarterback has.
What is the minimum age to bet on sports in Iowa?
Iowa sports bettors must be at least 21 years old. This includes fantasy sports.
What can I do if I have a complaint about an Iowa sportsbook?
If you have a dispute with a licensed Iowa sportsbook, you may file a complaint on this Google form.
Where can I bet on sports in Iowa?
You may wager on sports at an Iowa casino or on iOS and Android sports betting apps.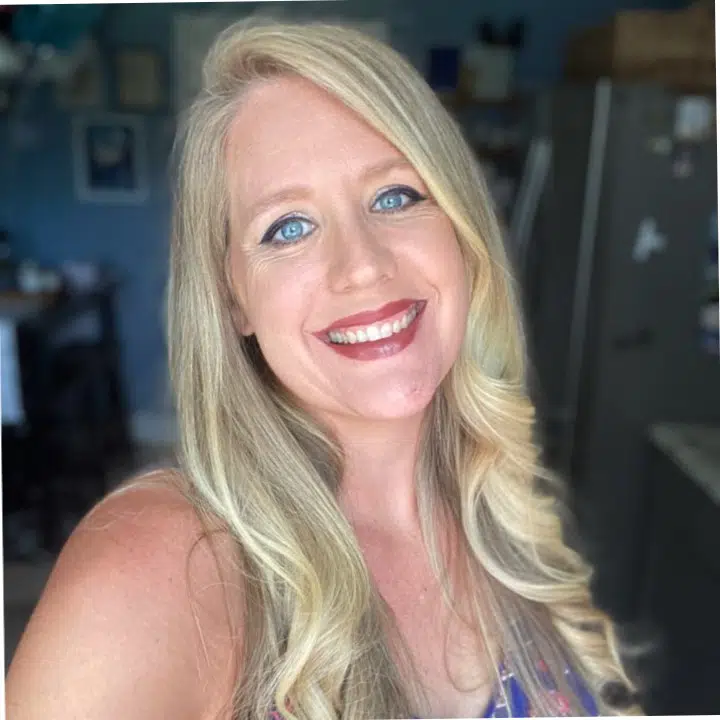 Sadonna brings creativity and knowledge to create quality international online betting industry news coverage. The gambling landscape is constantly changing and Sadonna stays on top of the latest developments, good and bad.