Massachusetts Governor Charlie Baker signed sports betting into law on August 10, 2012. The first retail sportsbook in the state opened at Encore Boston Harbor on January 31, 2023. Massachusetts sports betting sites launched on March 10, 2023, just in time for March Madness.
Six sports betting sites launched that day, Two more later joined the Massachusetts online sportsbook industry.
The Massachusetts Gaming Commission regulates sports betting in the state. The same group oversees the state's casino industry.
Massachusetts Sports Betting Sites
There are eight Massachusetts sports betting sites. Each accepts wagers from players anywhere in the state who are at least 21 years old.
ESPN Bet
BetMGM
Betr
Caesars
DraftKings
Fanatics
FanDuel
WynnBet
Bally Bet and Betway are licensed to operate in Massachusetts. However, neither betting site operates there.
The Massachusetts Gaming Commission is the regulatory body for the state's sports betting industry. It handles all aspects of the licensing and enforcement process. This includes vetting all key employees, sports betting companies, and vendors like software providers, geolocation tools, and marketing affiliates.
The Massachusetts Gaming Commission audits the financials of the state's sports betting sites while collecting licensing fees and taxes. It also intervenes in player disputes related to support issues, bet grading, and payment processing.
Offshore sportsbooks still accept Massachusetts players. Some even claim they are legal when no license has been issued. There is too much risk in playing at these sites now that sports betting is legal in Massachusetts. If you have a dispute with a company based in the Caribbean or Central America, there is nothing you can do. These online sportsbooks have no gaming commission like Massachusetts has to mediate your dispute.
Massachusetts Sports Betting Bonuses
Massachusetts sports betting sites offer bonuses to new players. If you have an account with the company in another state or played daily fantasy sports contests with DraftKings or FanDuel in the past, you may not receive a first deposit bonus. This is true even if you last played there years ago.
There are three types of standard bonuses available at Massachusetts sports betting sites. Players may only receive one, even if multiple promotions are available.
Bonus Bet Loss Rebates
Most Massachusetts sports betting site bonuses involve a loss rebate. This is paid in the form of a bonus bet. This amount may be as small as $250 or as large as $1500.
If your first bet wins during a loss rebate promotion, you keep the winnings as normal. If your first bet loses, it is replaced with a bonus bet. This wager usually expires in a week or less. Some sites require it to be bet all at once, while others permit the player to break it up into multiple wagers. The terms and conditions of the site's bonus disclose how it works.
Deposit Match Bonuses
A deposit match bonus is worded with a percentage and an amount of money. A common one available is 20% up to $1000. This means a player receives a bonus of 20% of the deposit. The maximum available bonus is $1000, which requires a $5000 deposit. Players can also deposit much less, depending on the size of their bankroll.
Deposit match bonuses have an attached wagering requirement. The number is usually higher than loss rebates. A general rule is the larger the maximum bonus amount, the more wagering required to clear it. In some instances, the deposit and bonus must be wagered, while in others, only the bonus is included.
Since these bonuses and wagering requirements tend to be large, players usually have months to meet the terms and conditions. It can be 60, 90, or 120 days.
Bet and Get Bonuses
The other common type of Massachusetts sports betting site bonus is when a small wager is made and rewarded with a larger credit. An example is "Bet $10, Get $200." These offers are usually tied to major events. Larger promotions like deposit matches and loss rebates typically remain available when these smaller ones are advertised.
The bonus bet tied to this type of offer must be wagered quickly. The expiration is usually just a few days. It must be bet all at once. The wagering requirement is typically equal to the bonus.
Massachusetts Sports Betting Laws
Massachusetts sports betting was legalized when the state legislature passed H5164 on August 1, 2022. It became law with Governor Baker's signature nine days later. The legislative session was extended to ensure the passage of this measure.
Up to 15 Massachusetts sports betting sites are possible under this law. Eight are tied to the state's casinos and racetracks. The other seven are up for competitive bidding.
There are 10 licensed Massachusetts sportsbooks, though only eight have launched. In-state college wagering is banned, except in the case that a team is in a tournament, like NCAA Basketball or the College World Series.
The minimum age is 21 for online and retail sports betting in Massachusetts. Bettors must be within the state and not on an exclusion list to participate.
The tax rate is 15% on retail bets and 20% for online and mobile ones. The licensing fee is $5 million. There is a $200,000 nonrefundable deposit. Each license is valid for five years. Some Massachusetts sports betting sites were permitted to pay a $1 million temporary licensing fee at launch. These are valid for one year and must be renewed for five years at $5 million when the first term expires.
Massachusetts Sports Betting FAQ
Can Massachusetts sportsbooks offer betting on college games?
Most college sports betting is prohibited in Massachusetts. The exception is on in-state teams participating in tournaments like March Madness and the College World Series.
What is the minimum age to bet on sports in Massachusetts?
The minimum age for sports betting in Massachusetts is 21. This applies to retail and online wagering.
What can I do if a have a complaint about a licensed sportsbook in Massachusetts?
The Massachusetts Gaming Commission regulates sports betting. That organization handles player complaints related to sports betting, like slow payouts and incorrect bet grading. Complaints are accepted here.
How can I bet on sports in Massachusetts?
Massachusetts law permits sports bets to be accepted at any casino, racetrack, online, and on mobile apps.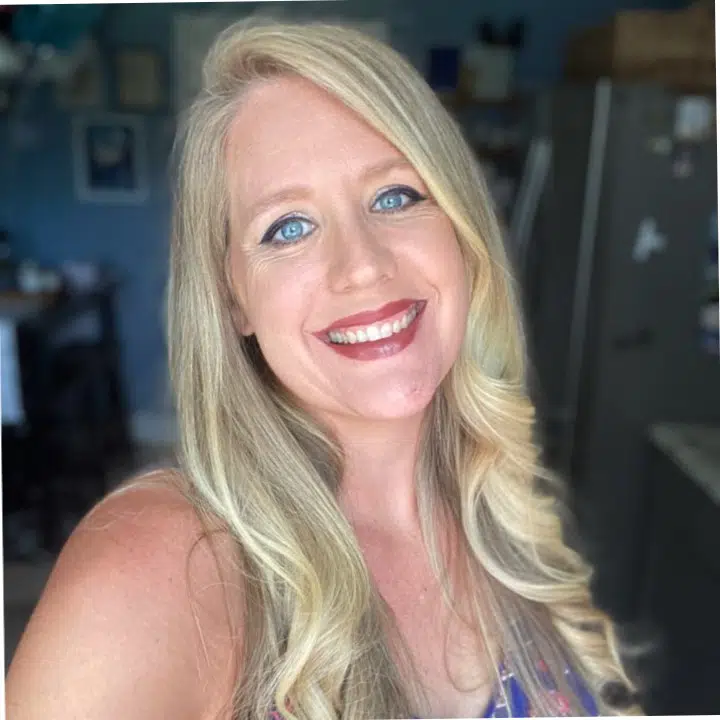 Sadonna brings creativity and knowledge to create quality international online betting industry news coverage. The gambling landscape is constantly changing and Sadonna stays on top of the latest developments, good and bad.