In October 2017, Pennsylvania legalized sports betting at the state level. This did not allow the product to launch at the time. The Professional and Amateur Sports Protection Act (PASPA) blocked it at the federal level. Pennsylvania wanted to have a law on the books in case New Jersey was successful in its PASPA challenge. That way, the legislative process was complete, so it could go straight to the regulatory pre-launch phase.
In May 2018, New Jersey prevailed in getting PASPA ruled unconstitutional. That opened the door for Pennsylvania sports betting.
In November 2018, Hollywood Casino at Penn National accepted the first sports bet in Pennsylvania. It was the first retail sportsbook in operation in the state. Pennsylvania sports betting sites launched in May 2019. Today, about 90% of sports bets are accepted online and on mobile apps.
The Pennsylvania Gaming Control Board is the state's sports betting regulator. It also oversees online poker and casino games, as well as the retail gaming industry.
Pennsylvania Sports Betting Sites
There are more than a dozen licensed Pennsylvania sports betting sites. Most are large online sportsbook companies with a few local brands in the mix.
ESPN Bet
Betfred
BetMGM
BetPARX
BetRivers
Betway
Caesars
DraftKings
FanDuel
FOX Bet
PointsBet
Unibet
The Pennsylvania Gaming Control Board is the regulatory body for the state's sportsbooks. Its duties include licensing Pennsylvania sports betting sites and key employees, approving the types of bets on the board, testing mobile betting apps, auditing the finances of companies, and collecting taxes related to online sports betting. The Pennsylvania Gaming Control Board also intervenes in player disputes related to the grading of bets and release of payments.
Since online sportsbooks are legal in Pennsylvania, there is no reason to risk playing at offshore ones. These unlicensed sites have no protection for players. The companies are based in the Caribbean and Central America. There are no gaming commissions.
If a player has a dispute with an unlicensed offshore sportsbook, there is no mediator available. The sports betting site has the final word. There are no responsible gambling requirements or taxes paid to cover local programs for it when wagering at an offshore sportsbook. The only safe bet is one made with a licensed Pennsylvania sports betting site.
Pennsylvania Sports Betting Bonuses
All Pennsylvania sports betting sites offer new players bonuses. To qualify, players must not have an existing account. This includes daily fantasy ones. Having an account you never funded may even prevent qualifying for a new player offer.
There are typically three types of Pennsylvania online sportsbook bonuses. A bettor may only choose one, even if multiple ones are available at a sports betting site.
Deposit Match Bonuses
Some sportsbooks offer new players a deposit match bonus. This may be a small amount, like 100% up to $100. It may also be a massive bonus, like 20% up to $1000.
In the first example, a player receives a bonus equal to the amount of a bonus. The maximum bonus is $100. However, the player may deposit less and receive a bonus equal to that amount, like $25 or $50.
In the second example, the bettor makes a deposit and receives a smaller amount in bonus. A $1000 deposit receives a $200 bonus. It takes $5000 to get the $1000 maximum bonus.
The offers with a small maximum bonus, typically $250 and lower, have a tiny wagering requirement. It can be as little as the amount of the bonus, also known as a one-time wagering requirement. That means to clear a $250 bonus, you only need to wager $250.
The larger match deposit bonuses typically come with a bigger wagering requirement than the smaller offers. It may be as high as 25 times the bonus.
If a Pennsylvania sports betting site offers a small and large deposit match bonus, you should consider how likely you are to clear the larger amount and if your bankroll can handle it. The smaller bonus may be your best bet.
These types of bonuses have an expiration. The smaller bonuses may be a week or less. The larger ones tend to give bettors months to meet the large wagering requirement. That is one reason why it is so important to read the offer's terms and conditions. This information is disclosed on that page.
Bonus Bet Loss Rebates
A common Pennsylvania sports betting site bonus involves a loss rebate. When accepting this type of offer, your first bet is replaced with a bonus wager if it loses. If your first bet wins, nothing happens. You keep the winnings as if you did not have a loss rebate bonus promotion.
If your first wager loses. The replacement bet is equal to that amount, up to a certain amount. This can be a few hundred dollars up to $1500 or more, depending on the sports betting site.
You normally have just a few days to clear a loss rebate bonus. Most sites require the bet to be made in a lump sum, while others allow the player to split it up across multiple wagers.
Bet and Get Bonuses
During major events, some Pennsylvania sports betting sites offer players a large bonus for making a small bet. This may be advertised as bet $10, get $150, or similar. In most cases, the bonus has a wagering requirement equal to the bonus. This means it must only be wagered one time. Players usually have just a few days to make the wager before it expires. It often must be made in one lump sum. The first bet sometimes must win to receive the corresponding bonus bet.
Pennsylvania Sports Betting Laws
SB 271 in 2017 legalized Pennsylvania sports betting sites and daily fantasy sports contests. The daily fantasy sports aspects went into effect immediately, while the sports betting laws were postponed until PASPA was overturned in 2018.
Pennsylvania sports bettors must be at least 21 years old. This applies to retail and online sportsbooks. The minimum age for daily fantasy sports contests is 18. Wagers must originate inside the state lines. Geolocation is used to ensure no bets are accepted from outside the state.
Most forms of sports betting are legal in Pennsylvania. College sports are on the board. This includes in-state teams like Penn State and Pitt. However, individual player prop bets on statistics like passing or rushing yards or will a player score are not permitted in Pennsylvania.
The tax rate is 36% of gross gaming revenues. This means that promotions may be deducted from the revenue number as it pertains to taxes paid. The fee for the initial license is $10 million. Renewals occur every five years. That fee is $250,000.
Each of the state's 13 full-service casinos, eight off-track betting parlors, and all mini-casinos may have a retail and mobile sports betting license. Sports leagues, teams, and their venues are not permitted to have sports betting. That movement started after Pennsylvania already legalized it.
Pennsylvania Sports Betting FAQ
Can Pennsylvania sportsbooks offer betting on college games?
College sports betting is permitted in Pennsylvania. This includes in-state teams. Prop bets on an individual college player's performance are not accepted in the state.
What is the minimum age to bet on sports in Pennsylvania?
The minimum age for sports betting in Pennsylvania is 21. This applies to retail and online wagering.
What can I do if a have a complaint about a licensed sportsbook in Pennsylvania?
The Pennsylvania Gaming Control Board regulates sports betting. That regulatory body handles player complaints related to bet grading and payouts. If you feel that your Pennsylvania sportsbook or daily fantasy site is not following the rules, you may file a complaint here.
How can I bet on sports in Pennsylvania?
Pennsylvania law permits sports bets to be accepted at any licensed casino, racetrack, off-track betting parlor, online, or on mobile apps.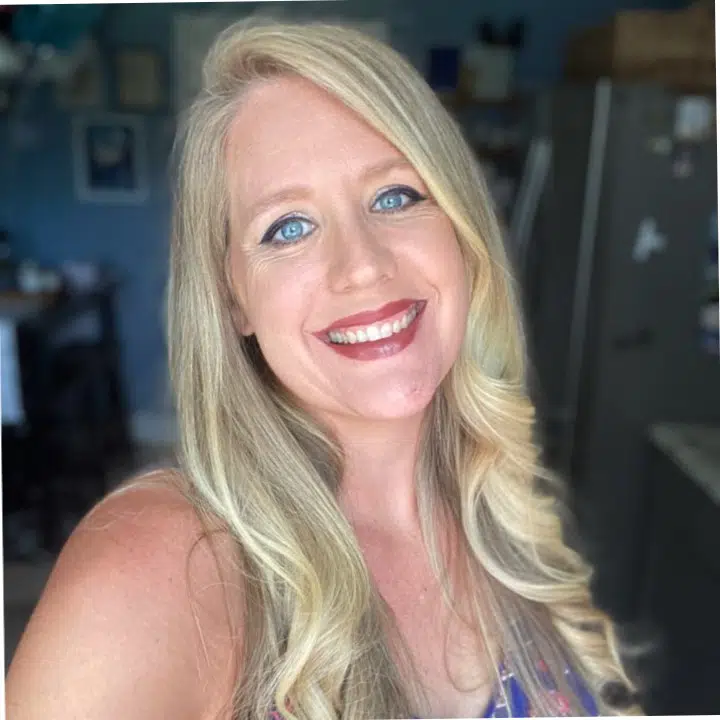 Sadonna brings creativity and knowledge to create quality international online betting industry news coverage. The gambling landscape is constantly changing and Sadonna stays on top of the latest developments, good and bad.