Tennessee was one of the biggest surprises in the legal online sportsbook industry when it went live on November 1, 2020. It was the first state without casinos to launch sports betting. In addition, Tennessee was one of the last states to legalize a lottery and charitable bingo, yet it was the first state in the South with online sports betting.
The Tennessee online sportsbook industry has had issues since its launch. The first problem was a mandated 10% hold for sportsbooks. That means an operator must offer worse odds on straight bets or push a disproportionate percentage of parlays and teasers to meet this requirement.
A payday loan company was permitted to open a Tennessee sports betting site called Action 24/7. The group was accused of money laundering and gaming violations. A proposal to end this practice is now law in Tennessee.
The Sports Wagering Advisory Council now regulates Tennessee online sportsbooks. That organization took over from the Tennessee Education Lottery in January 2022. Bettors must be at least 21 years old and in the state to place a bet. Residency is not a requirement.
Tennessee Sports Betting Sites
There are 13 licensed Tennessee sports betting sites. The Sports Wagering Advisory Council keeps a current list of licensees on its website. It also has contact information for each operator and a list of approved vendors, including software providers.
The 13 approved Tennessee sports betting sites are:
Action 24/7
Barstool Sportsbook
Bally Bet
BetMGM
Betly
Caesars Sportsbook
DraftKings
Fanatics (not yet operational)
FanDuel
Hard Rock
Superbook
Wagr
WynnBet
The Sports Wagering Advisory Council is the regulator for Tennessee sports betting sites. It took over for the Tennessee Education Lottery in 2022. The Sports Wagering Advisory Council evaluates current licensees for suitability while handling complaints from bettors. It also determines the suitability of new applicants, including businesses and key employees.
November 2020 brought safeguards to Tennessee sports bettors. Before then, sports bets were booked by offshore sites. If a player did not get paid, or there was a dispute over the grading of a bet, there was no recourse. If that happens at one of the licensed Tennessee sports betting sites mentioned above, there is a form that initiates an investigation by state regulators. This regulation protects Tennesseans.
Tennessee Sports Betting Bonuses
Tennessee online sportsbooks typically offer three different types of bonuses. The most common is a loss rebate. For example, a player receives a bonus bet if their first wager loses. This may be described as a no-sweat first bet. If the bettor wins their first wager, the promotion does not apply. The player may withdraw the funds or continue betting. If the bet loses, a bet credit is issued.
This bet credit must be used in the next week or two. The terms and conditions disclose the time you have to make the wager. The bet credit may be awarded in one lump sum or let the player break it up over several wagers. It depends on the house rules. The bonus credit must only be wagered once to withdraw.
Another type of Tennessee sports betting bonus is when a player makes a small wager and receives bet credits related to it. In this case, the player does not usually need to lose the bet to receive the offer. However, the small bet may need to win. An example of this type of bonus is bet $5, get $150. This type of bonus requires a single wagering requirement to clear.
A deposit match is a more traditional but less available type of online sportsbook bonus. This is worded like "20% up to $1,000." That means a player is awarded 20% of their deposit amount as a bonus of up to $1000. It would take $5000 to get the full bonus. The funds go into the player's account immediately. This online sportsbook offer has a wagering requirement. It is often 25 times the bonus. The player has a set number of days to clear the bonus. It usually covers one or two months.
Tennessee Sports Betting Laws
The Tennessee Sports Wagering Advisory Council posted guidelines on its website. Tenn. Code Ann. § 4-49-101 covers the legislative steps that led to legal Tennessee sports betting sites. It includes some limitations on college sports betting, like a ban on in-play action and props. Wagers on negative events like penalties and injuries are also prohibited. There is a process for operators to get a type of wager permitted in the state. Tennessee law covers licensing standards, the dispute process, and minimum internal controls.
All wagers must be made online. There are no retail sportsbooks in Tennessee. The state has no casinos. Kiosks or other forms of retail betting are not approved.
Official league data is required to settle some live wagers in Tennessee. A state sports betting site must immediately report suspected criminal activity, suspicious betting patterns, cheating, and bets made by prohibited people, such as athletes involved in the games.
Online sportsbooks in Tennessee pay a 20% tax rate and a $700,000 licensing fee. Players must be at least 21 years old and located in the state at the time of action. Banking transactions may take place from anywhere in the country.
Tennessee Sports Betting FAQ
Can Tennessee sportsbooks offer wagers on college games?
College sports betting is permitted in Tennessee with some exceptions. Bets are accepted on game outcomes involving teams. The bet must be placed before the game starts as in-play wagering is not permitted on college sports in Tennessee. There is also a ban on individual college player props. Futures bets on teams are allowed.
What is the minimum age to bet on sports in Tennesee?
All Tennessee sports bettors must be at least 21 years old.
What can I do if a have a complaint about a licensed sportsbook in Tennessee?
Sports Wagering Advisory Council investigates all player complaints. This form on its website is how to file one.
Does Tennessee have retail sportsbooks?
There are no retail sportsbooks or kiosks in Tennessee. All betting is done online and on mobile apps.
Must I be a Tennessee resident to bet on sports online?
Anyone that is 21 years of age and older, and located within Tennessee at the time of the bet, is permitted to place a sports wager in the state. There is no residency requirement. This is good news to bettors in most bordering states where legal mobile betting is not available.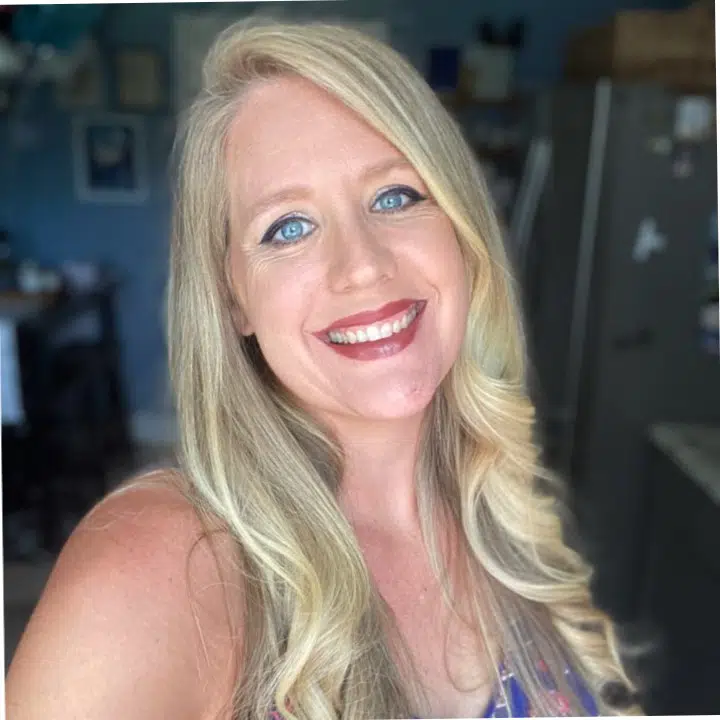 Sadonna brings creativity and knowledge to create quality international online betting industry news coverage. The gambling landscape is constantly changing and Sadonna stays on top of the latest developments, good and bad.