Virginia sports betting sites launched in January 2021. It was one of the few states that allowed online sports betting but did not have any casinos. Virginia casinos have since opened.
The Virginia Lottery regulates sports betting in the state. Regulations may be found here.
Virginia Sports Betting Sites
There are 15 licensed Virginia sports betting sites. These range from massive operators to small ones associated with new casinos in the state.
SI Sportsbook
Bally Bet
Barstool
Bet365
Betfred
BetMGM
BetRivers
Betr
Betway
Caesars
DraftKings
FanDuel
Hard Rock
PointsBet
WynnBet
The Virginia Lottery approved each of these sports betting sites to operate in the state. The same organization regulates the state's new casino industry.
A Virginia online sports betting license requires the same type of background check that a casino one does. Applicants, including key employees, operators, software suppliers, and vendors, must demonstrate that they qualify for the privilege of a gaming license. This requires a background check to ensure the people and companies have a good reputation and are free of criminal pasts. The Virginia Lottery also approves the types of bets that are allowed, funds responsible gambling programs, and mediates player disputes with sportsbooks.
Before Virginia launched legal sports betting sites in 2021, bettors were forced into illegal ways of making wagers. This included neighborhood bookies and offshore betting sites. If a player got stiffed or had some other dispute like a voided bet, there was no recourse as the activity was unregulated. These bookmakers were not licensed in Virginia or the United States. Now that sports betting sites are legal in Virginia, there is no reason to bet with offshore and neighborhood bookies. Legal sportsbooks hold funds in separate bank accounts from operating cash. If there is a dispute over how a bet is graded, or a payment is slow or not made at all, the Virginia Lottery can intervene.
Virginia Sports Betting Bonuses
A player who has never had an account at a Virginia sports betting site usually qualifies for a bonus. A previous account includes one for daily fantasy sports at DraftKings and FanDuel. Players in that scenario will not receive a bonus from those sites. There are three common forms of Virginia online sportsbook bonuses.
Loss Rebate Through Bonus Bets
Most Virginia sports betting sites offer a loss rebate. It is awarded in the form of bonus bets if your first bet loses. If your first bet wins, you collect your winnings as normal. The bonus bet related to the loss rebate must be placed within seven days. Some Virginia sports betting sites require the wagering of the bonus bet all at one time, while others break it up into increments. The terms and conditions of the bonus let you know the rules.
Deposit Match Bonuses
A traditional deposit match bonus is a promotion used by some Virginia sports betting sites. This involves the player receiving bonus credits equal to a percentage of their first deposit. That type of bonus is worded like "100% up to $500." The first number may be lower or higher than 100%. It is used to determine the percentage of the deposit that is added to the player's account. The second number is the maximum bonus amount. You can always deposit less for a smaller one.
Deposit match bonuses require the player to wager a specified amount to request a withdrawal. It is usually 20 to 30 times the bonus. You have a limited number of days before the bonus expires. It is usually 30 to 120 days.
Bet and Get Bonuses
Another type of online sportsbook promotion in Virginia often occurs during major sporting events. It is when is small deposit receives a larger bonus. One example is bet $10, Get $200. This type of bonus may require the bet to win, but not always. The bonus bet may need to be made entirely on the same event. The sportsbook may allow you to wager it a little at a time, depending on the rules.
Virginia Sports Betting Laws
Legal and licensed sports betting in Virginia is covered by Chapter 40, Article 2, of state law. It tasks the Virginia Lottery with regulating the industry and licensing companies and key employees. Sports bets may be made online and at gaming establishments. It allows professional sports teams to receive a license. Bettors must be at least 21 years old.
There are two restrictions on college sports. Betting on college sports that involve in-state teams is not permitted. Prop bets are not allowed on individual college athletes. This means that bets on a college point spread, number of team points scored, or team statistics are permitted. However, a bet on how many points a single player will score, or the number of yards one may rush for in a college football game, are not.
There are 20 online licenses available. The five proposed and existing Virginia casinos may offer retail sportsbooks. Professional sports teams may also have a sportsbook at their arena. The tax rate is 15 percent of gross gaming revenues. Of that, 97.5 percent goes to the state general fund. Responsible gambling services receive the other 2.5 percent.
Official league data may be used to grade in-play bets upon the request by officials involved in that sport. These types of wagers are made after a game starts. Pregame bets have no such requirement for grading purposes.
There are restrictions on who can place a bet in Virginia. Those employed by the Virginia Lottery are banned from placing bets. Permit holders, their immediate family and employees are also not allowed to place sports bets. Athletes, coaches, trainers, or anyone else in a position to have inside information is also barred from the activity. Unusual betting activity must be reported to regulators immediately.
Virginia Sports Betting FAQ
Can Virginia sportsbooks offer betting on college games?
College sports betting is permitted in Virginia. However, bets on games involving in-state college teams and prop bets on individual player stats are not allowed.
What is the minimum age to bet on sports in Virginia?
The minimum age for sports betting in Virginia is 21.
What can I do if a have a complaint about a licensed sportsbook in Virginia?
The Virginia Lottery regulates sports betting. If you have a complaint about a payment or how a bet is graded, you may file it here. The Virginia Lottery will investigate and mediate the dispute, if necessary.
How can I bet on sports in Virginia?
Virginia law allows bets to be made on mobile devices and at retail sportsbooks located at casinos and professional sports venues.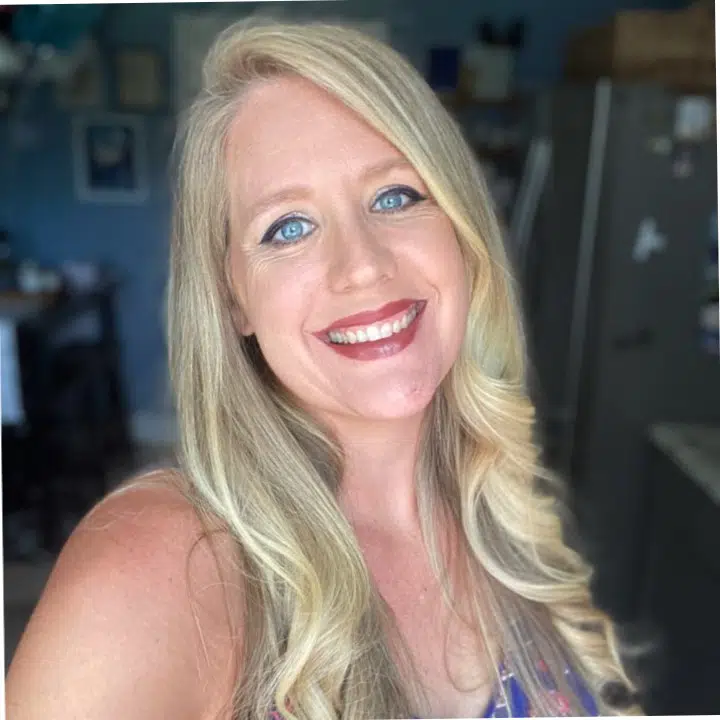 Sadonna brings creativity and knowledge to create quality international online betting industry news coverage. The gambling landscape is constantly changing and Sadonna stays on top of the latest developments, good and bad.