Gennady "GGG" Golovkin v Dominic Wade Fight Odds

Gennady "Triple G" Golovkin (34-0, 31 KOs) and Dominic Wade (18-0, 12 KOs) will be fighting on April 23rd at the Forum in Inglewood, California. A co-main event bout on that card will also feature WBC flyweight champion Roman "Chocolatito" Gonzalez (44-0, 38 KOs) v McWilliams Arroyo (16-2, 2 KOs). That one should also be a fun one because Chocolatito is ridiculously good, but we'll be focusing on the Golovkin-Wade fight for now.
By all indicators, this is shaping up to be one of those cards where fan favorites get to add a little umph to their records and a little momentum going into their next fights. It will be a lot of fun either way and you know the betting sites are going to be all over any Golovkin fight.
---
Best Boxing Betting Sites:
---
Betting Outlook
GGG will be looking to make it 22 early finishes in a row with a victory over the 25-year-old Dominic Wade. Wade is an unbeaten but relatively untested boxer who will be taking a huge step up in competition. The betting odds are likewise horribly lopsided.
Some Vegas books have Golovkin as a -10,000 (1/100) favorite, which means that a $2500 wager would return a measly $25 if successful. There is no reason at all to take such pitiful odds no matter how dominant your guy may be. You could actually get a better return by just sticking $2500 in a decent checking account between now and fight night.
On the other hand, Wade is priced at +1600 (16/1). This offer isn't as much of a turn-off but it is also a tough pill to swallow given how untested and questionable Dominic Wade is as an opponent to the powerful Triple G. Golovkin's current run of consecutive knockout finishes is longer than Wade's entire professional career. And although Wade may be undefeated on paper, I'm pretty sure he actually lost his last fight against Sam Soliman last June.
Wade struggled mightily with the 41-year-old Soliman and the decision afterwards was basically a robbery. His record may be perfect on paper, but he didn't get matched with GGG because Dominic Wade looks like the next best thing. Wade is the IBF mandatory challenger now that Tureano Johnson is out with a shoulder injury.
Tom Loeffler, Golovkin's promoter, put it simply when asked why Wade by the LA Times:
"Because we couldn't get another champion to fight, we chose the mandatory. It'll be a challenge. Wage's a young, hungry guy who jumped at it as soon as Tureano Johnson was hurt."
For his part, Dominic Wade is doing his job and we can't discredit him for stepping up to the challenge. He told reporters recently that he isn't scared of Golovkin like so many other opponents seem to be.
"They making it seem like he's Superman," Wade said recently. "I don't really think that much. I see flaws in his game. I think he's just basic up and down. But the hype is scaring people. I don't think he's quick. All I think he has is his strength. Other than that, he's basic and it isn't a style I haven't seen."
That's what a game fighter has to say before the fight, but it is very difficult to give Wade much of a chance in this fight. The oddsmakers and betting public obviously agree given the extreme betting odds on each fighter.
So, what do we do when the fight looks so lopsided? We do what we always do: bet on the round total and method of victory. I believe Golovkin could finish this in the second round if he really wanted, but I also know he likes to stretch out his fights a bit to give the fans a better show. He's hinted at such in the past. Just look up his post-fight interview from the Monroe fight last year.
We'll also want to consider that Gennady's next move will probably be to challenge Saul "Canelo" Alvarez for the title this fall. Adding one more impressive and exciting performance to his resume before beginning those negotiations is probably the line of thought among the Golovkin camp. The question is will he want to draw it out a bit and give the fans a show or does he want to go out and emphatically end this one as early as possible before he starts selling the Canelo fight?
In either case, Dominic Wade will have a hard time making it past the 6th round in this fight. He might not even make it that long depending on how Golovkin is feeling. As I'm writing this post, the boxing bookmakers haven't even come out with any props bets / round totals on this fight. As soon as they do, I'll update here with the latest prices. I have a bad feeling the odds will be lopsided in those wagers as well, but at least they'll be better than the matchup moneylines that are out right now.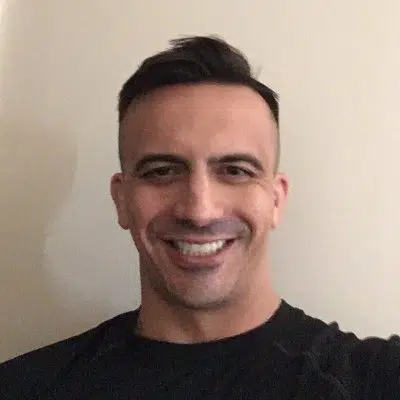 Wes Burns has more than a decade's worth of experience as a writer, researcher, and analyst in the legal online betting industry and is co-founder of OnlineBettingSites.com. Wes approaches his work from the viewpoint of players.