Boxing Betting: Why Form Doesn't Matter

In horse racing, a horse's form can tell you a lot about its chances. Obviously, it isn't that simple because there are dozens of factors to consider. If nothing else, you know that a winning horse has reasonable ability at a certain class.
The same can't be said in the world of boxing betting where padded records and how various fighting styles match up are major issues for punters to contend with.
---
Bet on Boxing Online
---
We've reached the stage where a fighter can win 30+ in a row without facing anyone of note. When this happens, it can be difficult to ascertain whether or not the fighter is really that good. After all, you can "only beat what's put in front of you," right? Sadly, too many boxers are desperate to keep their unbeaten record and so fight low-grade opponents exclusively.
It can backfire because by the time they step up to world level, they find a genuinely top-notch fighter to be too hot to handle. If you don't experience some difficulties now and then, it becomes less likely that you'll triumph over adversity on the biggest stage.
Instances of Padded Records Where the Fighter is of Poor Quality
Boxing records that are mere mirages are not something new. In the old days, fighters were a lot more prolific than today. It was normal for greats such as Sugar Ray Robinson and Henry Armstrong to fight 20+ times a year!
What wasn't mentioned quite so often in the pre-fight hype headlines was they would often fight some pretty awful opponents. Even the legendary Joe Louis has his "bum of the month" club. However, these legends of the ring also beat the very best of their contemporaries.
One of my personal favorite padded records belongs to LaMar Clark. After winning his debut on points, he won his next 41 fights via KO according to Boxrec, and 44 in a row according to other sources. To this day, it ranks as the longest consecutive KO streak in boxing history.
To say Clark fought limited opposition is kind. Some of his opponents were local nobodies or professional wrestlers. At least 27 of his opponents were having a professional debut, and only Tony Burton, of Rocky fame, had more than two wins; his record was a startling 4-2-1.
Eventually, Clark made the mistake of fighting a half-decent opponent and was KO'd by Bartolo Soni. A KO loss to Pete Rademacher was followed by a battering at the hands of a young Muhammad Ali. Clark wisely retired while he still had his faculties intact.
Brian Nielsen, a Danish heavyweight, had a record of 62-1 when he was destroyed by a well-past-his prime Mike Tyson.
Sean O'Grady has arguably the most padded record of any world champion. He was 73-1 when he lost to Jim Watt for the world title. His sole loss prior to that bout was delivered by the great Danny Lopez.
O'Grady's record is a shameful collection of debutants and journeymen. He was fighting debutants despite having well over 50 fights himself! O'Grady finally became a world champion when he beat Hilmer Kenty, who wasn't particularly good himself, on points.
The truth is, I could write pages about similarly padded records but instead, I'll do a short piece on more talented fighters with dubious records.
Big Talent – Padded Record
In the modern era, Deontay Wilder has an exceptionally padded record. He is a world heavyweight champion, but his resume is a who's who of nobodies. He had 30 fights under his belt when fighting joke figure Audley Harrison. He has finally upped his level of competition but was lucky to get a draw against Tyson Fury who was on the comeback trail.
Kell Brook is another man with ample talent but little in the way of big victories. Brook won his first 36 fights, but aside from Shawn Porter, he fought very little in the way of quality opponents. Steps up in class, first against Gennady Golovkin and then Errol Spence Jr., proved disastrous as he suffered stoppage losses in both.
Julio Cesar Chavez Senior is widely regarded as an all-time great, but a close look at his record reveals that he fought a LOT of low-level opponents. For example, he fought debutant Armando Flores in his 41st fight, and someone called Jaime Balboa, who had 12 losses, while his own record stood at 71-0. All told, he won 87 in a row before getting a fortunate draw with Pernell Whitaker and lost for the first time in his 91st fight against Frankie Randall.
A more controversial entry is Jimmy Wilde. The Mighty Atom was 132-1-1 in his career (if you don't include a Newspaper Decision loss to Jackie Sharkey) before losing his last two fights. In fact, Wilde didn't lose any of his first 97 fights before a shock KO loss to Tancy Lee. As good as Wilde was, he fought his fair share of debutants and journeymen well into his career.
You could definitely excuse that fact because, in that era, all the greats fought scores of easy marks. However, Wilde's record doesn't contain many wins against fellow "greats." His best win is arguably against Joe Lynch, who won a world title himself. His biggest fight was against Pancho Villa, but he was comprehensively outclassed and stopped in seven rounds.
If you glance East, you'll find many great Asian fighters with padded records. Perhaps the most glaring is that of Pongsaklek Wonjongkam. The Thai boxer is unquestionably a future Hall of Fame certainty and beat his share of good to great fighters. However, like many other Thai fighters, Wonjongkam was fighting debutants and local club fighters even as a world champion in what were presumably "stay busy" mismatches.
Don't Get Stung by a Padded Record, Or Fooled by a Poor One
Jonathan Thaxton had already lost three times, but a stunning KO win over Paul Ryan meant he was hyped far beyond his ability. Eccentric journeyman, Emanuel Augustus, was flown to the UK with a 17-12-4 record, and it was expected to be another comfortable win for Thaxton.
What his promoters didn't seem to realize was that Augustus had arguably the most unfair record in boxing at the time, possibly ever. He was an extremely skillful operator and took Thaxton apart inside six rounds.
Later in his career, I witnessed Augustus suffer a terrible decision loss to Francisco Figueroa, who later fought for the world title. His last fight was also an unfair points loss to unbeaten Vernon Paris.
Darnell Boone is another man whose ability far outweighs his professional record. Boone ended his career with just as many losses as wins. However, analyze his record, and you see a talented fighter who was poorly managed. With a record of 16-15-2, he faced unbeaten Adonis Stevenson and knocked out the Canadian in two rounds in their first match.
Boone also lost a split decision to future world champion Sergei Kovalev and had former pound-for-pound king, Andre Ward, on the canvas. All told, Boone lost to about a dozen opponents who were either world champions in the making or had world title shots. Overall, he fought 20 unbeaten fighters, winning six, drawing three, and losing some dubious decisions to a few others.
When trying to analyze a fight between a known quantity and a fighter with a padded record, the main thing to consider is how the protected fighter looked in his fights. Tom Schwarz entered the ring with Tyson Fury boasting a 24-0 record. However, he had reportedly struggled in some of his fights and was probably going to lose to Senad Gashi before winning via disqualification. Fury obliterated him inside two rounds.
As far as upcoming fights are concerned, Joe Joyce is a much-hyped British heavyweight with 9 straight KO wins. However, he looked dreadful against Bermane Stiverne recently but is bizarrely priced at odds of -500 to beat Bryant Jennings; a man who is way beyond anyone Joyce has ever faced. If Jennings has recovered from a last-round KO to the tough Oscar Rivas, odds of +333 on the American are very tempting.
It is tempting to be swayed by the record of a hyped fighter or ignore the prospects of an unknown with a padded record. However, doing either could come back to bite you. The best practice is to find out more about the padded fighter's performances in his fights. Remember, we live in the YouTube age where boxing footage is easier than ever to find.
When you analyze such fighters, try to judge whether they have the stamina, footwork, head movement, punch resistance, and punch power to trouble the favored fighter. You might be very surprised at what you find.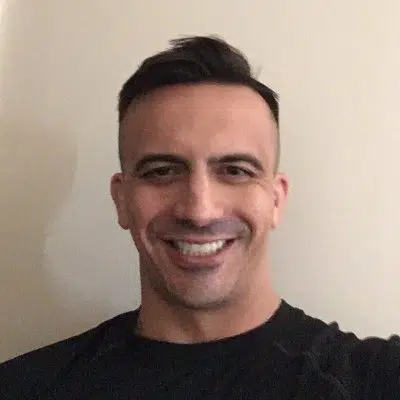 Wes Burns has more than a decade's worth of experience as a writer, researcher, and analyst in the legal online betting industry and is co-founder of OnlineBettingSites.com. Wes approaches his work from the viewpoint of players.